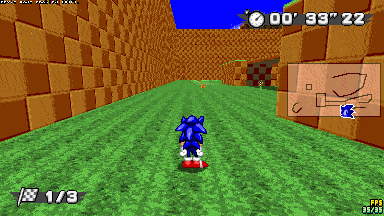 Sonic, Tails, and Metal Sonic ditch their karts and go on foot, showing everybody else what they're really capable of!
SRB2 Chars features physics and abilities from Kart's source game, Sonic Robo Blast 2! With Lua ports of the jump, thok, flight, dashmode, float, spin, and spindash from its source code, this mod is made to be as accurate as possible to the source material.*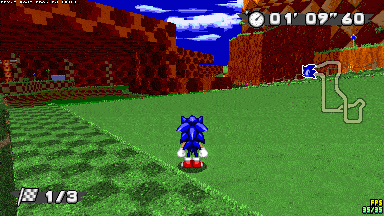 JUMP
Press
Brake
to fling yourself upwards to new heights and discover new areas that weren't accessible before! Just like in SRB2, you can cut your jump short by letting go of the button early.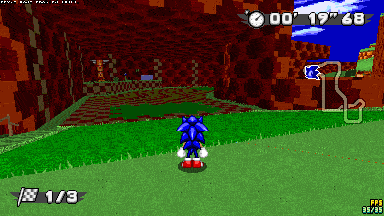 THOK
It's Sonic's signature, and also infamous, ability from SRB2! Press
Brake
again after jumping to lunge yourself forward in whatever direction you're facing. It's almost like infinite sneakers for free! By default the Thok aims to wherever you input, but this can be changed to where the camera is facing via the
srb2style
command.
FLIGHT/SWIM
Using his twin tails as a propeller, Tails can fly up into the air! Use this ability to skip large portions of levels, or to keep your spindash/sneaker momentum going! You can also swim underwater in the same fashion.
DASHMODE/FLOAT
Metal Sonic uses his jet propulsion to increase his max speed as you run or spindash! Careful though, if you bump into a wall or get hit, you'll lose the speed boost you've gained. You can also press and hold jump in the air to float over any obstacle on the track!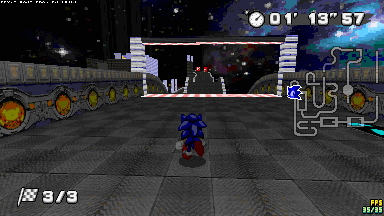 SPIN
Press
Drift
to curl up into a ball. You may have less control in this form, but you get extra speed from going down slopes!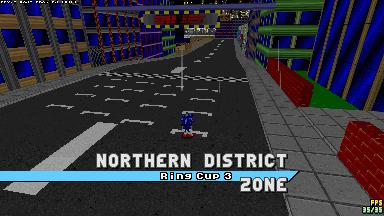 SPINDASH
Press and hold
Drift
to start revving up in a ball form, and let go to blast off! How long you hold the button for determines how strong the speed boost will be. You can also charge up a spindash during the race countdown!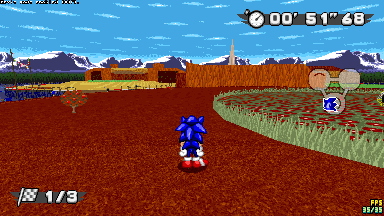 CAMERA
Unlike with other characters in this game, SRB2 Chars allow you to move and control your camera independently! Press
Custom 1
to rotate the camera right, and
Custom 2
to rotate the camera left. In Simple mode, pressing
Custom 3
will center the camera, and holding it make you strafe! If you don't like having to move the camera separately from the characters, just use the
srb2style
command and set your control style to
Classic
for the ultimate tank control experience!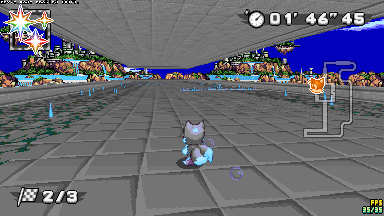 KNOCKBACK/ITEM SPILL
In situations where you'd normally spin out, you'll get knocked back instead, losing rings and whatever item you have! Pick it back up quick before somebody else can steal it!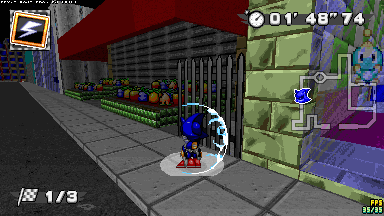 SHIELD ABILITIES
Press
Drift
after jumping with a shield to perform its shield ability! You can only use the Lightning Shield's double jump currently, but expect compatibility in the future with SRB2Kart v2's new shields!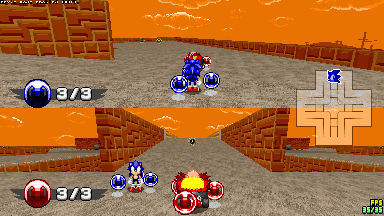 SPIN ATTACK
Jump or spin into other players to damage them like they're badniks! Cheat not only in races, but in battles as well!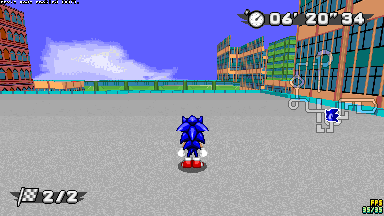 Combine your moves together to take never before possible shortcuts, and demolish the competition!
*
As accurate as possible does not mean 100% accurate, as there are still some inaccuracies due to hardcoded behaviors that are impossible to work around. Despite this, I still hope you enjoy these characters!