I give permission for this addon to be reused, modified, or ported by anyone

Yes
I understand my submission will be rejected if it does not follow forum rules, Submissions guidelines, and/or file name conventions

Yes
SRB2 the Past makes use of Midi music for levels predating Final Demo to present a more authentic experience. If you have no music, please check your music settings to ensure midi playback is on. We also recommend midi playback use through sound fonts as native will use your system's volume instead of the games.

Download both SRMFCL_srb2thepast_v2.0.zip.001 and SRMFCL_srb2thepast_v2.0.zip.002 to the same location.
Using
7zip
, open up up SRMFCL_srb2thepast_v2.0.8.zip.001 and extract to your SRB2 install location and enjoy.
Using
Winrar
, open up up SRMFCL_srb2thepast_v2.0.8.zip.001 and select "Extract to", select your SRB2 folder then hit "ok".
(this split download exist only because of problems with uploading the PK3 file directly)
Mirrors:
Google Drive:
https://drive.google.com/file/d/13C6rgXCG8Qi7m1jcY5m-ectGpUvmsGNn/view?usp=share_link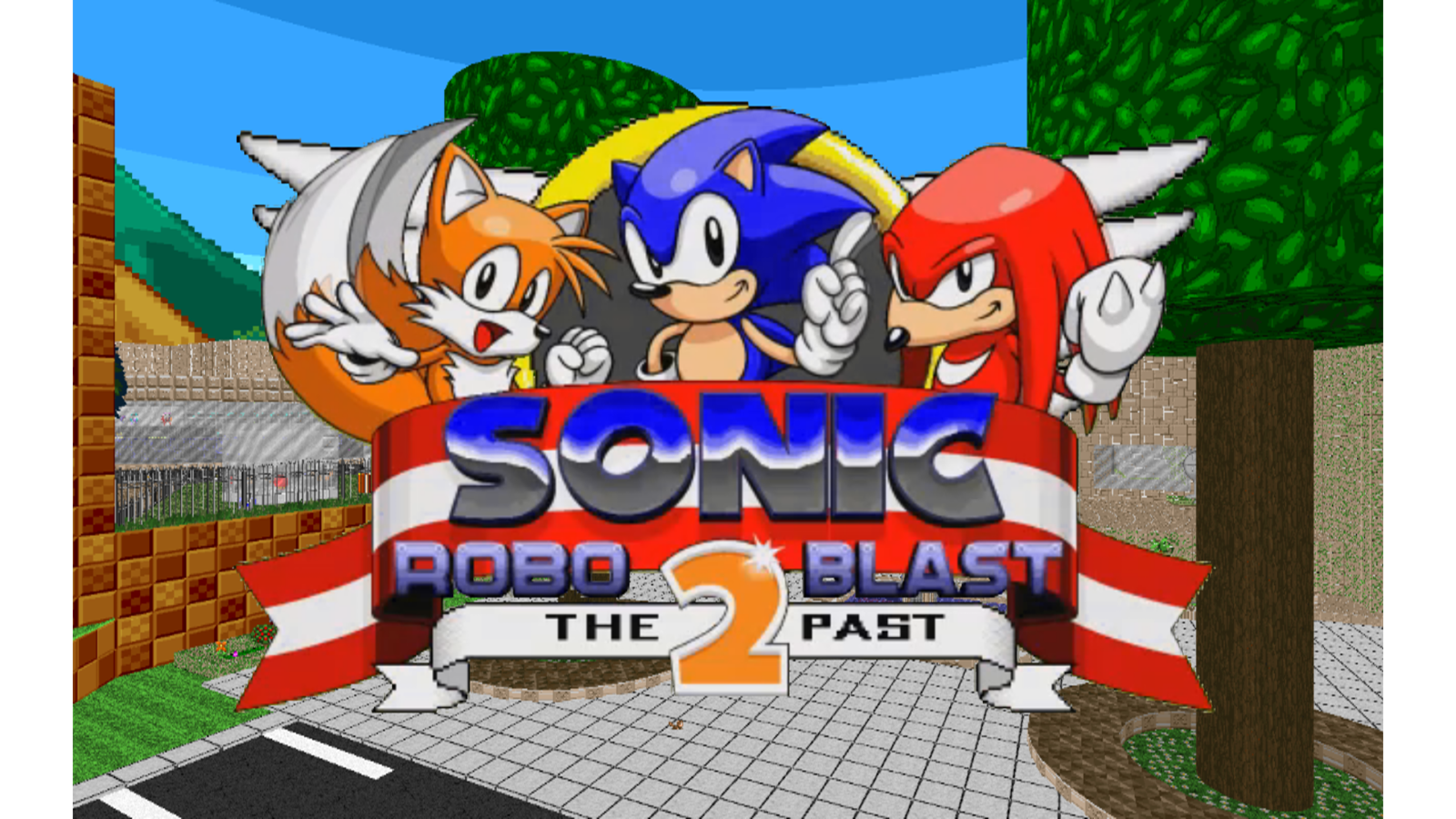 Welcome to SRB2 the Past Version 2.0. It's been a long time in development, almost 3 years for just this update alone.
The SRB2 Museum has received an overhaul and now has all new rooms and a proper Badnik Zoo too.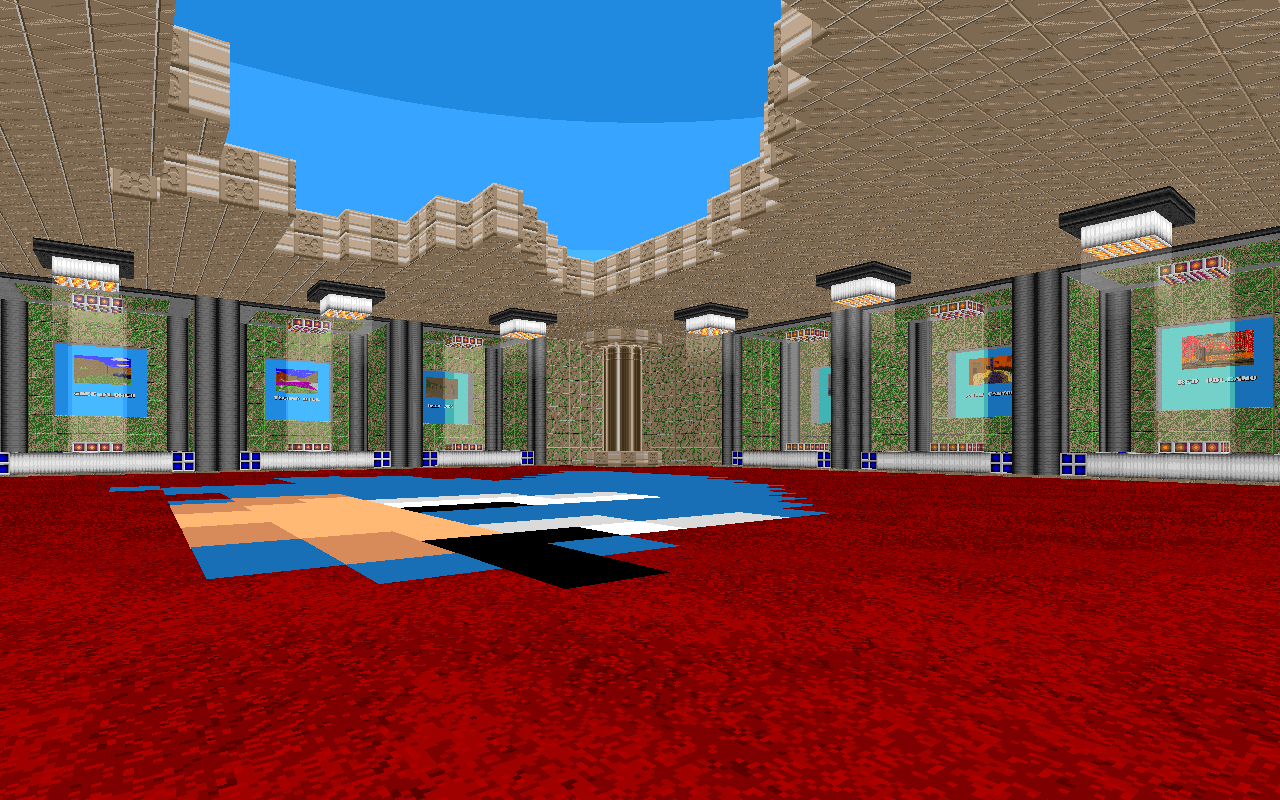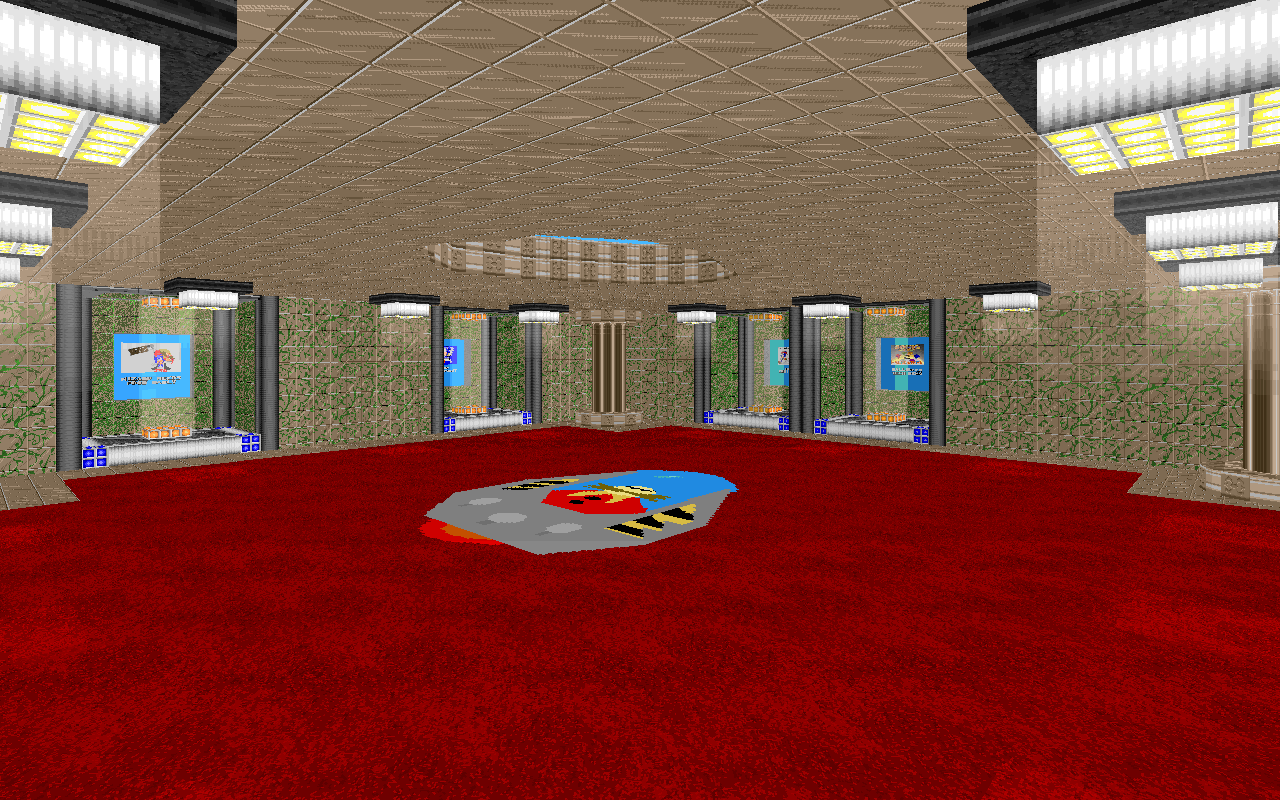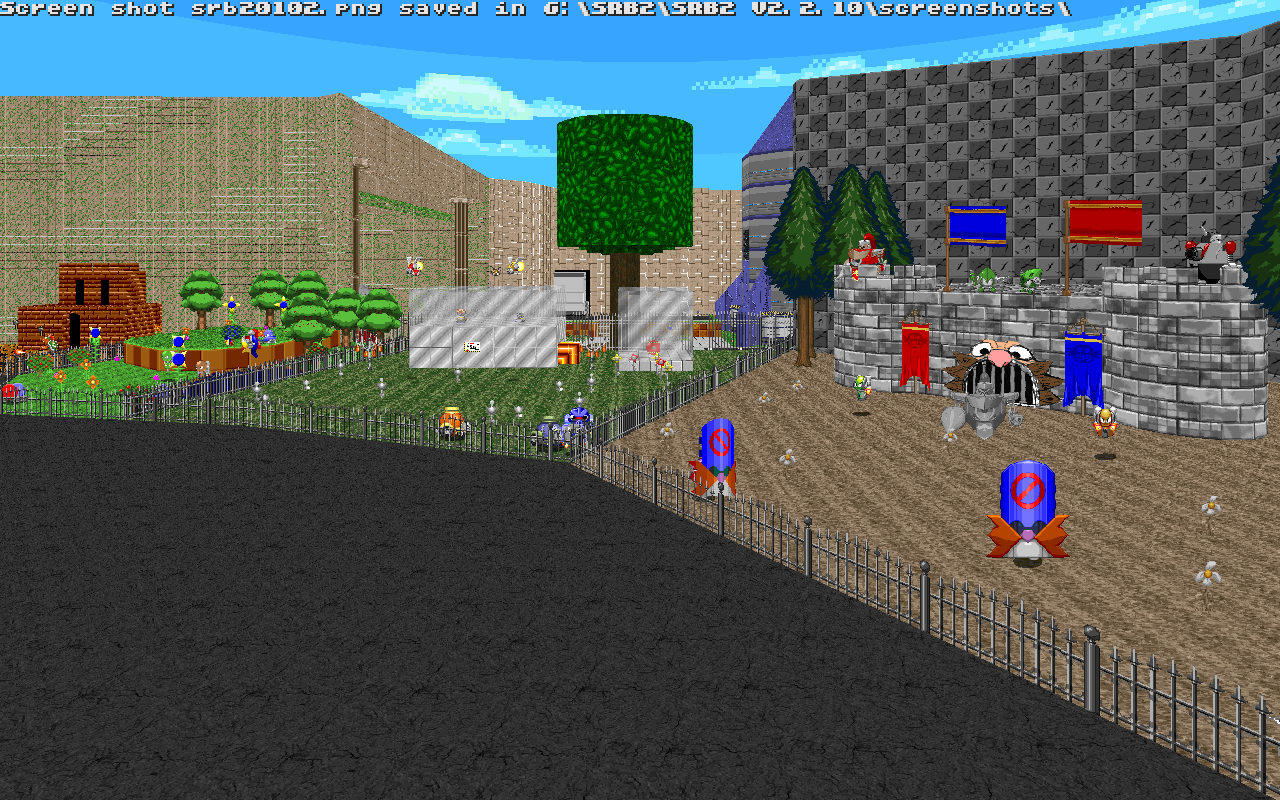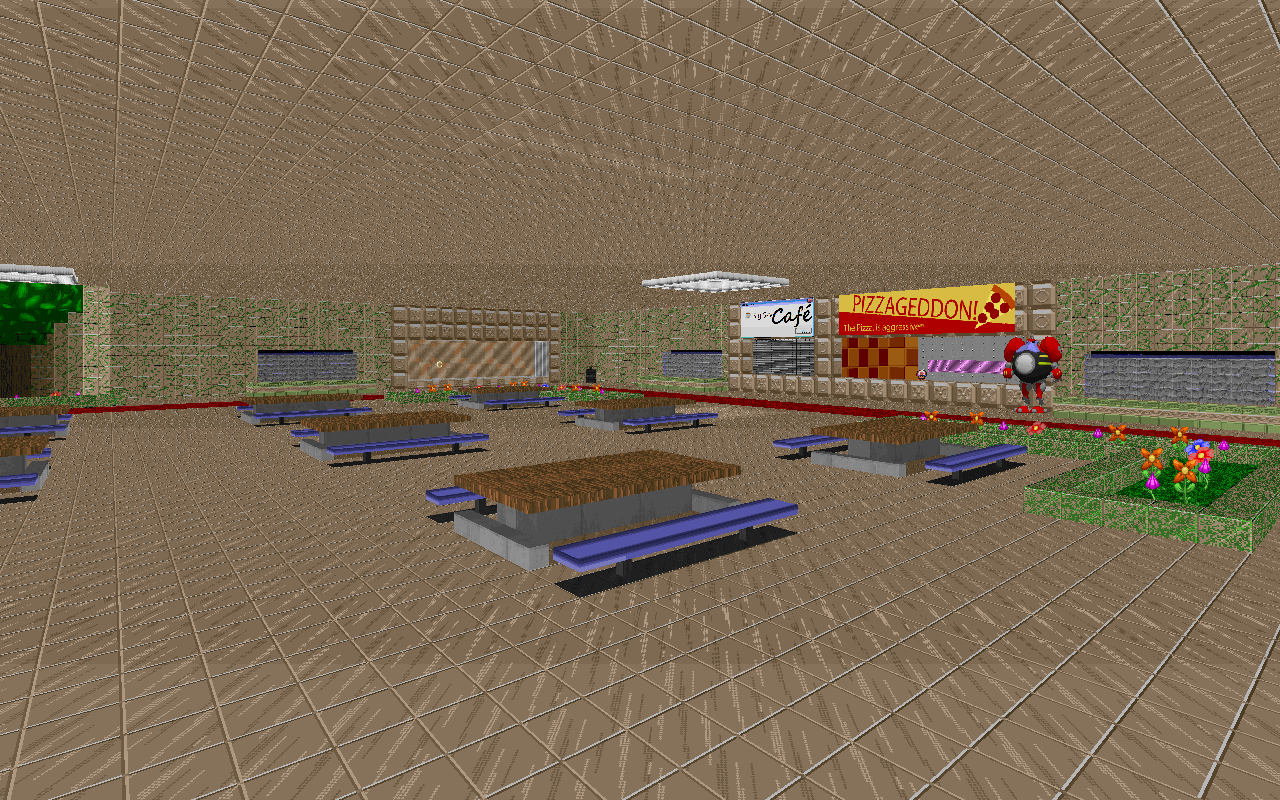 This time around we now cover at least 6 zones!
GreenFlower
Techno Hill
Deep Sea
Castle Eggman
Arid Canyon
Red Volcano
We also now have Nights mode (unlockable) and two other new features.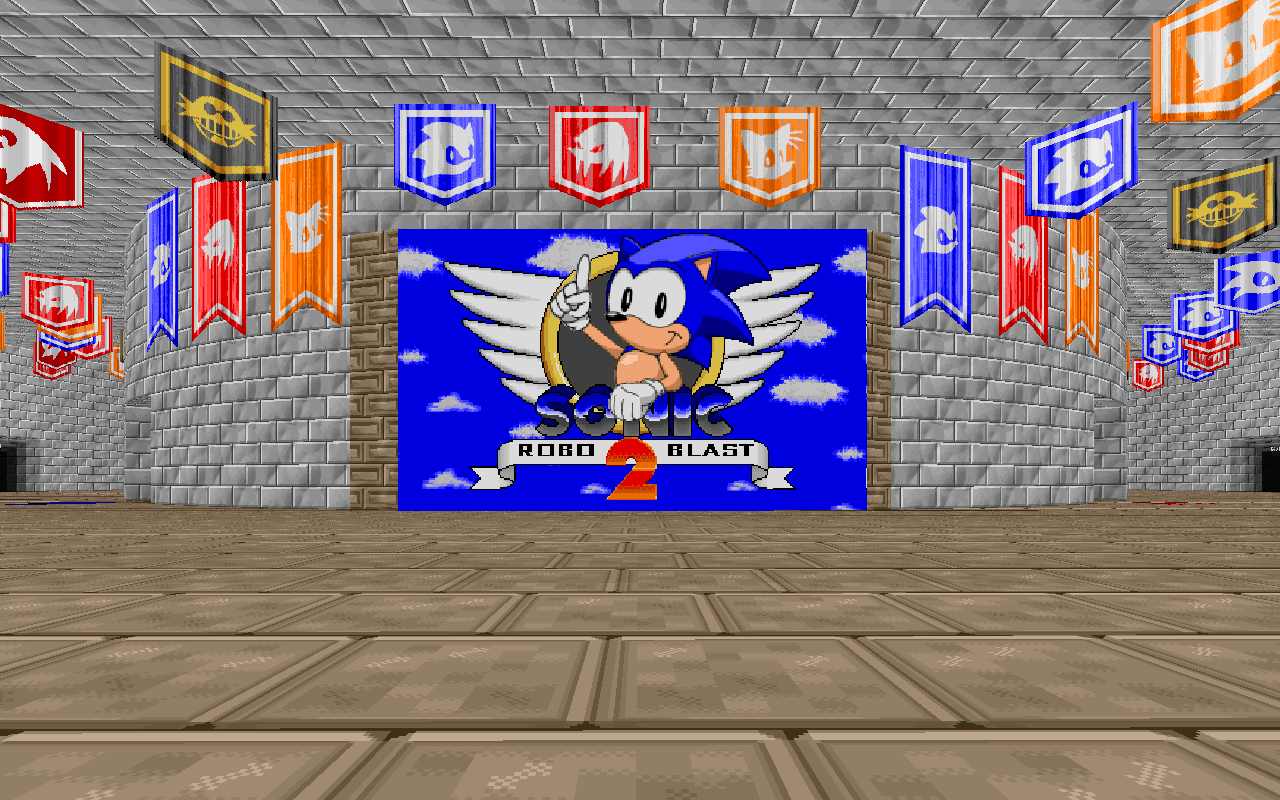 Located in the SRB2 Colosseum, you can find the Boss Rush and Metal's Challenge.
The Boss rush has one track for each era, and an unlockable final track with Every Boss on it.
Metal's Challenge features levels from across SRB2's history as voted upon by the SRB2 Community at large with a few personal selections to round things out. Levels are divided into 4 tiers ranging from easy to Hard. Complete all 4 and you are then granted the privilege to challenge Metal Sonic to his hardest race of all.
Multiplayer modes such as Match, CTF, Circuit, and even Chaos Classic have been brought back into a single package as well. So no more loading up into Construction Zone because you loaded the multiplayer half.
Every multiplayer modes' maps have also been freshly ported and put into their own rotation. Even Dev maps! Every Era is represented!
(Some maps are duplicated for the sake of their specific respective rotation)
There are many unlockables this time around too even including a total of 5 new unlockables characters (1 of which you may know already)
As an extra bonus we also have the CD soundtrack for the SRB2 Christmas Levels as a bonus download.
NEW: bonus character bundle, stand alone versions of the unlockable characters are now available.
All 5 are slightly tweeked and a little different from their appearance in SRB2 the past.
Zim standalone also comes with the necessary legacy color lua he needs made by evedoesstuff
X-treme Placeholder Sonic is now multiplayer color compatible
Megaman is now multiplayer color compatible
Chao's speed now matches Sonic's allowing it to go into its running frames
All five characters are Kirby Compatible.
X-treme Placeholder Sonic grants Wheel
Megaman grants gun
Chao grants ball
Cinnossu grants Mike
Zim grants UFO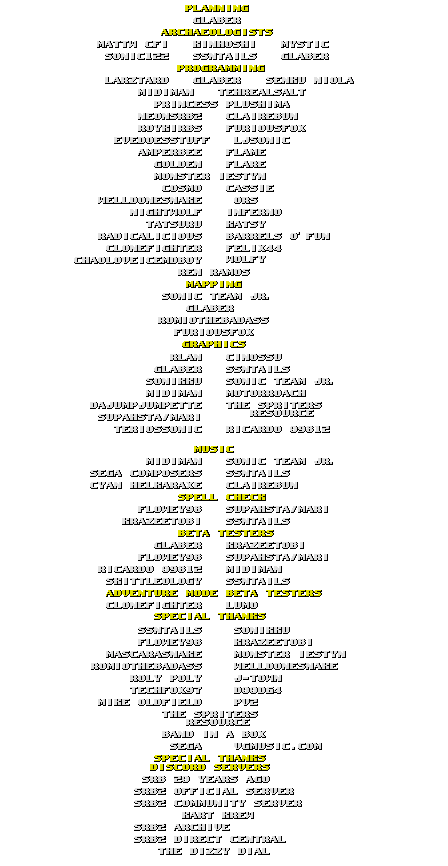 Reusable addons used:
Scrapped Eggrock zone boss
https://mb.srb2.org/addons/eggrock-zone-boss-scrapped-2-2-content.303/
Chaos (classic) game type
https://mb.srb2.org/addons/obsolete-the-chaos-gametype-returns.160/
Game Gear Capsule
https://mb.srb2.org/addons/game-gear-capsule.69/
Legacy Pallets
https://mb.srb2.org/addons/legacy-palettes-a-robo-blast-from-the-past.1041/
2.1 Camera stand
https://mb.srb2.org/threads/camera-stand-for-2d-autoscroll-and-more.22531/
1.09.4 style weapon ring system
https://mb.srb2.org/addons/1-09-4-weapon-system.1884/
SRB2 Soundtrack remade (for some of the new original content in the Colosseum)
https://mb.srb2.org/threads/srb2-soundtrack-remade-ogg.22050/
Resources by midiman:
https://mb.srb2.org/addons/retro-monitors.3180/
DISCLAIMER: This addon is not compatible with 2.2.9 and below, due to its usage of many features exclusive to 2.2.10! This addon consists of a custom level type intended to roughly emulate the gameplay of the Sonic Adventure series. Simply add...
mb.srb2.org
Do you miss the Egg Mobile's homing laser, the Sea Egg's brutal difficulty, or Metal Sonic's poorly telegraphed attacks? If so, you're in luck! Introducing... MIDIMan's Retro Boss Ports (+ Maces and Chains)! I originally created these as a...
mb.srb2.org
When I'm inside Sonic Doom stages, how can I go back to museum? Reload the save file won't get me back to the museum.
mb.srb2.org
Version 2.0
Total overhaul
Added Arid Canyon
Added Deep Sea
Added NiGHTS
added Developer levels with hub
Unlockables hub is now on the teleportation system
There is now a credits sequance
Badnik zoo replaced hall of badniks
Boss room replaced with an art room and cafeteria
New rooms for collectables, monitors, characters, and hints
reorganized levels and campaigns to be in their own rooms
Every level in the mini hubs now send you back to the mini hub provided you don't take a secret exit (dependent on if it exists)
All previous level hubs now cover up to version 2.1.25
Multiplayer half merged back in to the main file with fresh level ports
SRB2 Colosseum opened up
Added History Clash
Added Egg Rock (unlockable)
Added Sonic Doom 2
Added a big presentation
Added new unlockable characters