[A person in a place]
Contest Winner🏆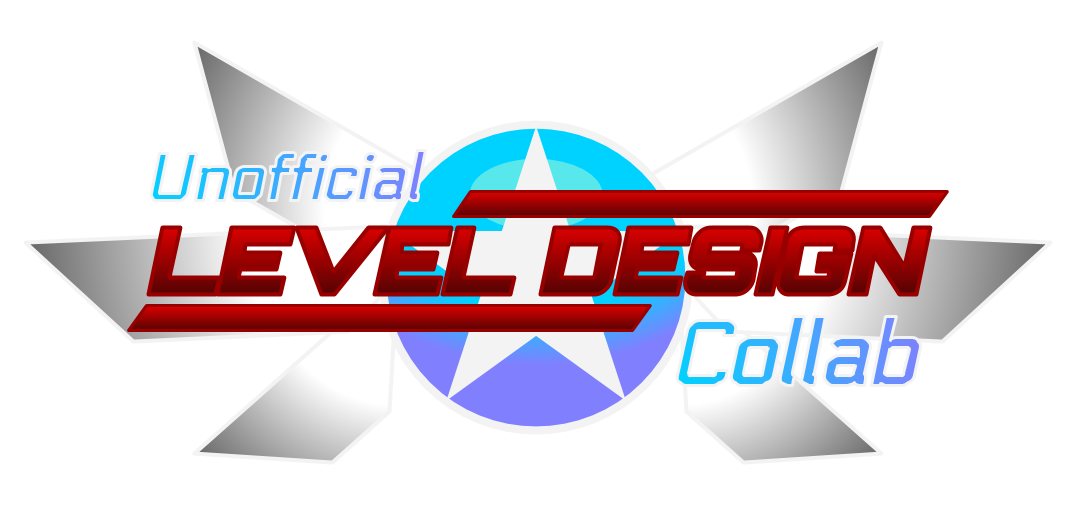 *click on image to download*
Revived after 8 months of limbo, I present to you The Unofficial Level Design Collab
Notice: This level pack does NOT WORK in No Save mode. If you want to play the ULDC pack with custom characters or scripts, load the ULDC pack LAST.
​

Neo Palmtree is not included in this pack because I was unable to get the necessary permissions from GoldenB4. If you are GoldenB4 reading this, I'm planning on updating this still, and will be glad to include your stage in here if you want it in.

Also, if you had a map intended for ULDC that is completable that you never released separately, again, I'm making updates to this, so I will add your stages to the Hub in an update!
This was a project organized by
MellowJacket
back in February 2020 to fill the void caused by the OLDCs 5 years of absence.
Due to personal issues, MellowJacket wasn't in the mental space to continue managing the project, and it was unfortunately shut down. After it was shut down, some people decided to release the stages made for it separately. Some people decided to work on their stages further and include them in other packs events or contests. Unfortunately this pack does not include the aforementioned stages. It didn't feel right to do so. Some people also never released their stages.
8 months after it was cancelled. Apollyon and I decided to compile all ULDC content together. After reaching out to people, I got permission to released and unreleased and include them in the pack. Stages that aren't complete enough to include in the pack, are planned for contests/collabs in the future, or already released in a pack are included in The Gallery.
Major credits to Apollyon by the way, she did most of the technical work in the compilation of this, as well as most of the ideas for its execusion. It's super impressive! Check out her stuff.

Here are the stages included in the pack:
* Gigalopolis by Rexeljet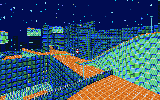 * Enby Echoes by RoyKirbs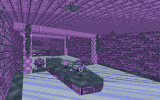 * Crater County by Zippy_Zolton and Apollyon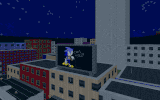 * Azure Paradise by MK.exe
* Cold Zone by PencilVoid
* Molten Industry by So2ro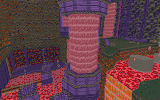 * Mystic Castle Rebirth by Glaber
* Flat-Forming by ControllerOnAHanger (*Never Released!)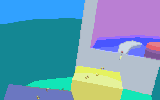 * Oaken Outkeep by ShihoAJoke (*Never Released!)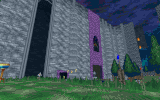 * Mushroom Valley by Radicalicious (*Never Released!)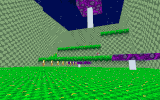 * Botanic Space by Sanic Hodgeheg (*Never Released!)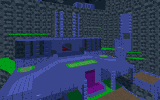 * Nonlucid by Jimita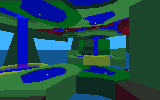 All of this is tied together with:
Hub World
----------
The Gallery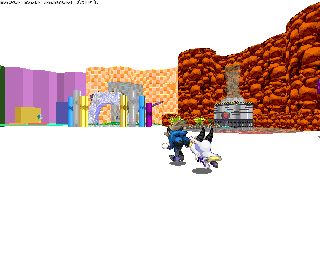 Enjoy!
​

-V1 - Release

-V1.1 - Added Gigalopolis Zone by Rexeljet

-v1.2 - Merged Hub and Gallery into one map. The Gallery is now located between Mystic Castle and Mushroom Valley.
- Levels now have banners displaying their names in front of them to further emphasis the Sonic Generations aesthetic.
- Neo Palmtree now has unique textures instead of just grey palettes.
- Title Screen and Level Select have been updated to properly reflect the current design of the Hub.
- Save System has been removed. This means that the Save Clear method initially used has been deprecated, and you can now properly play the game in No Save Mode.
- Added the Vanilla Special Stages to the maincfg so that they aren't broken when you finish the level with an Emerald Token.
- Fixed broken Emblem Definitions, they should now be properly collectible.
- Added an update to Mystic Castle from Glaber that we neglected to include in our initial release. Sorry Glaber!
- Oaken Outkeep now has a pre-level cutscene from the stage's creator.
- Removed Herobrine.

Supporters / Co-Authors:
Last edited: