Hey, are you all tired of repeating Green Hill Zone in official Sonic games?
Well I'm here to make you hate Greenflower for making you repeat it! (really?)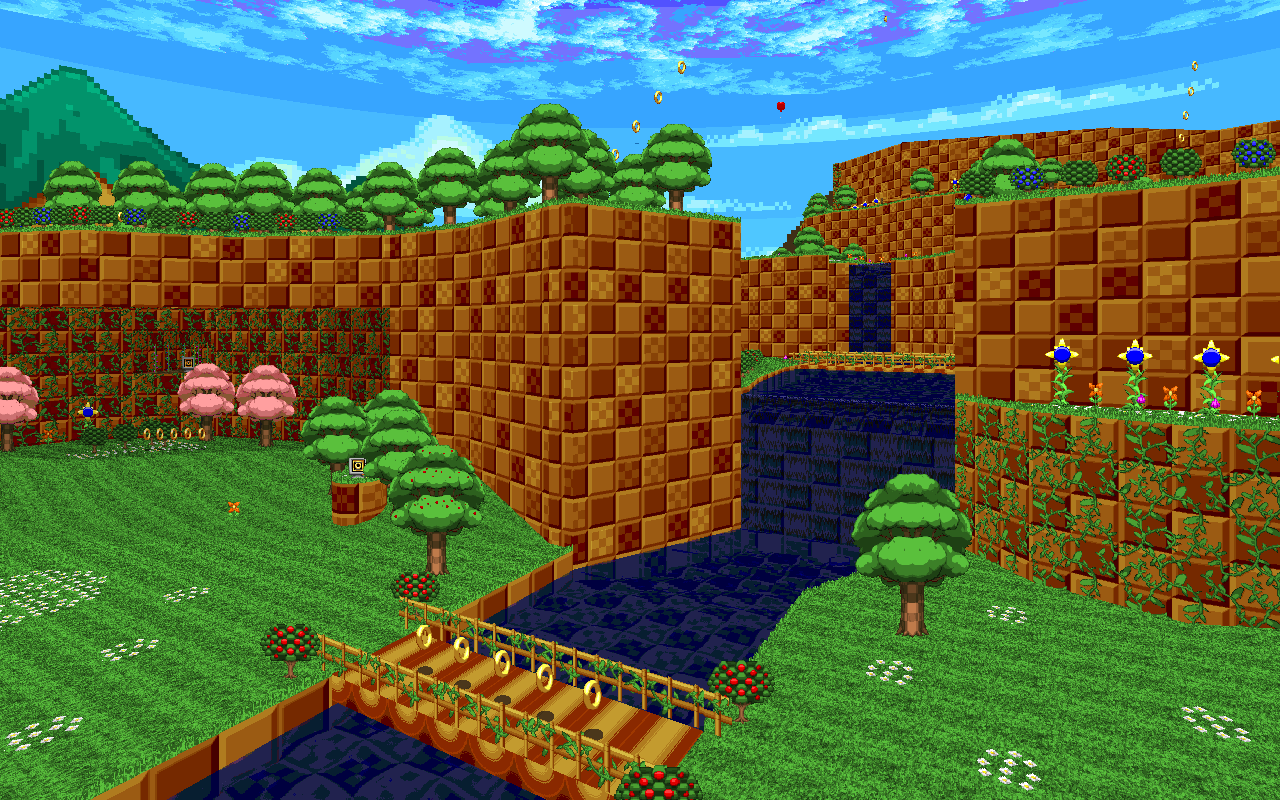 Where do I start... First of all, more than a revamp it's more like a "
What happens after the game's story finishes?
". Everything is back to what it would be the normal, all the plants (not the flickies, I hate them) even Greenflower Mountain is back to its former self!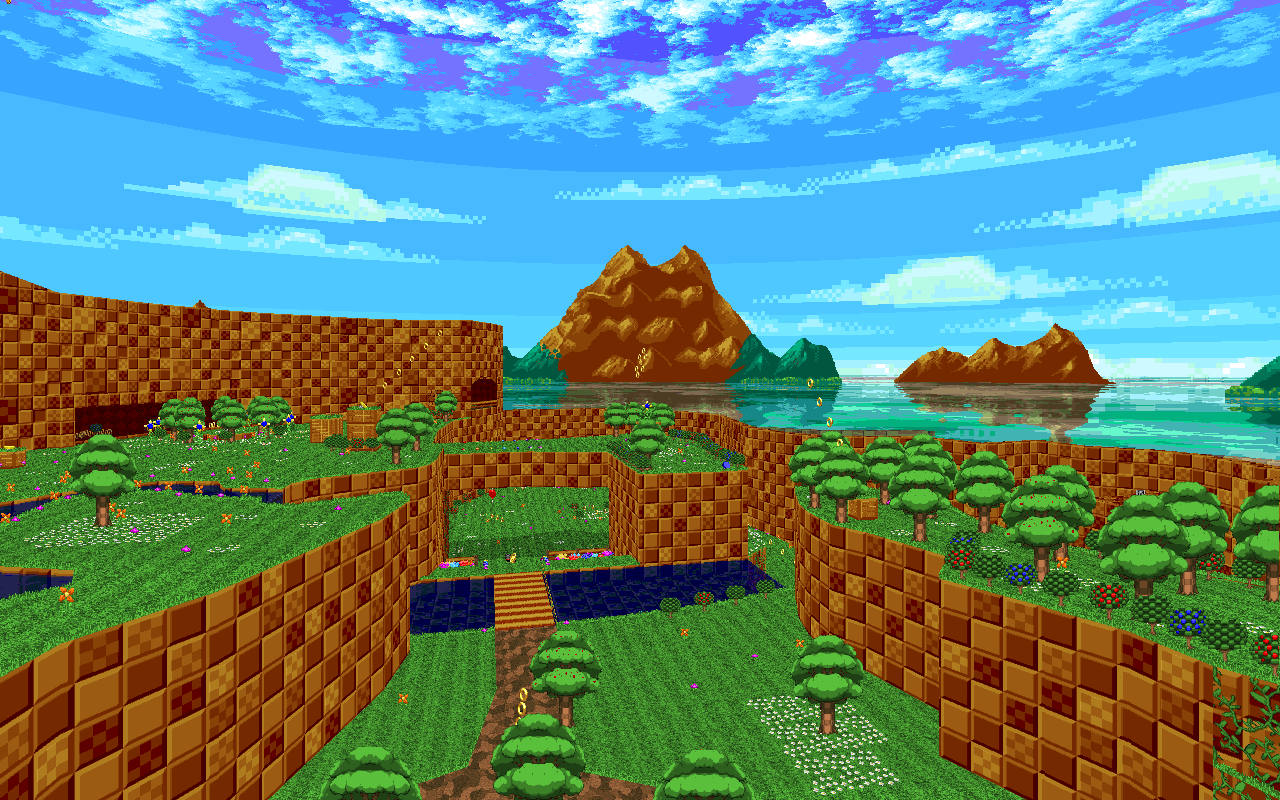 There aren't any enemies now, so the only way you can die is drowning (but why would you?). But it's full of plants and... plants... I didn't really change the map that much.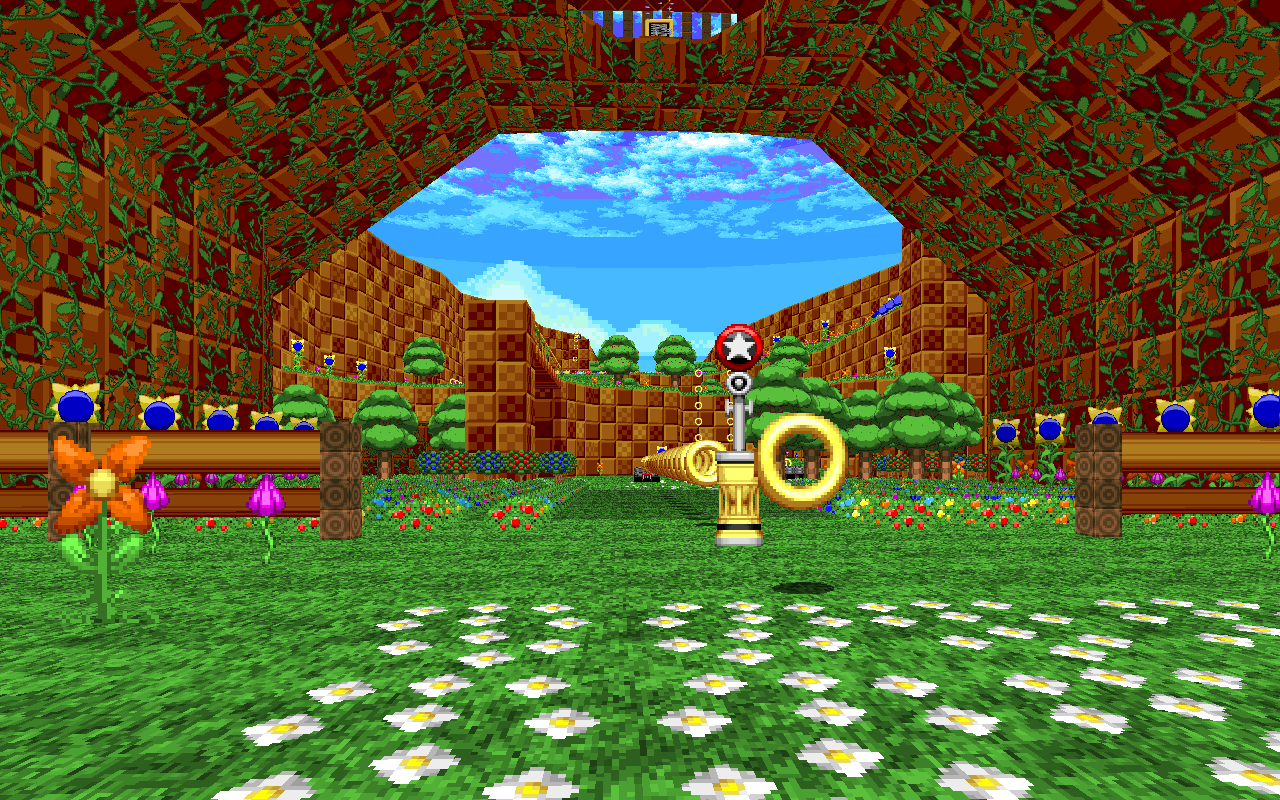 Except I added
two
(yes) secret rooms, and some springs and speed boosters for making all the areas easily accessible
I state that the original map (obviously) was made by the developers of SRB2
v-1.0 - Initial release
v-1.1 - Some plants have been removed due to causing lag in certain systems.
- Fixed the problem of the "unfairly hidden room" and added a breakable wall.
- Another secret room has been added (which is easy to find and also has a breakable wall).
- Fixed a problem with a tiny group of plants that had missing midtextures around them.