After a year or so in development hell with myself, I am but proud to share with you Faraway Fields Zone. A reimagination of a
certain level
. This is by all means the right and best way to experience it.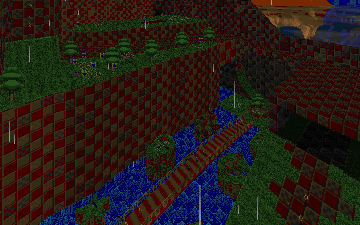 ---
Features:
A new (definitely not pointless) collectible scattered all around the map, in the form of

silver rings

A dark rainy atmosphere achieved with modified and vanilla GFZ textures.
An original track composed by yours truly with its midi version included to listen to it with your favourite soundfonts
Hallway like level design
A shiny new threat brought to you by the Eggman himself
A cool 2D section in the darkness which underuses Axis2D
Months of effort materialized into a 5 minute experience just for you
A secret only unlocked if activating secret mechanisms at the start and reaching the end in one go
Fun (possibly)
Disclaimers:
This level hasn't been tested in OpenGL.
Graphical errors are possible in both renderers
This level is accessible in multiplayer but I do not guarantee it isn't malfunctional
Support for custom characters isn't guaranteed either
And most importantly, this level was made with Sonic in mind. Every vanilla character can get through it just fine but to get the best experience I suggest playing as Sonic or characters similar to him (Tails, Metal, Knuckles, and some custom characters).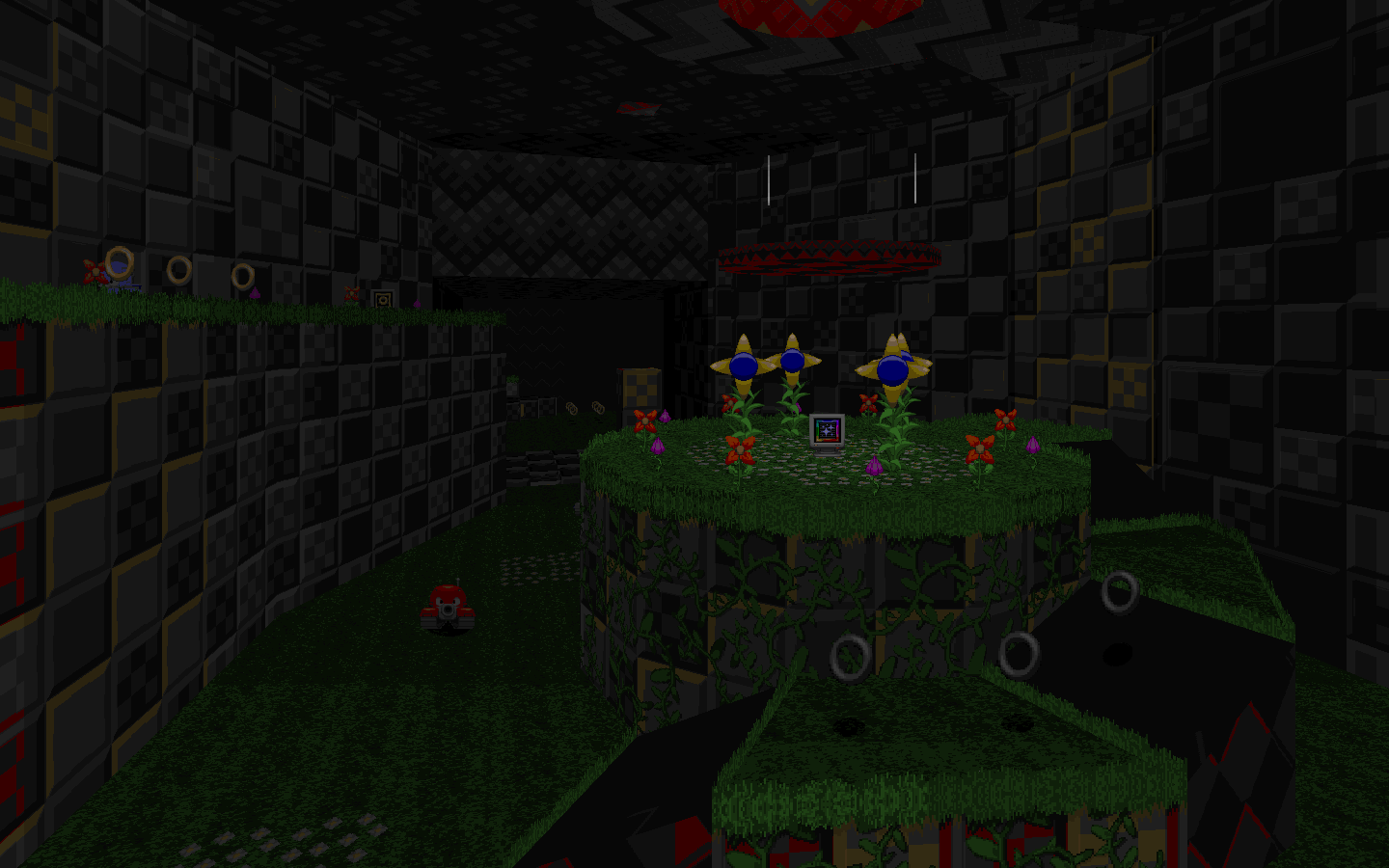 This level has an unnecessary plot:
After the events of the Mystic Realm, which take place after Sonic Robo Blast 2, Sonic returns to Greenflower mountain, only to find that Eggman had succeded with his true plan.
While Sonic and his friends were chasing him all the way to Egg Rock Zone and the Mystic Realm Zone, Eggman had another Ring Satellite (the Ring-Power Drain Station) which he remotely commanded to steal the ring energy from every ring on the planet.
Thankfully, Eggman's plans never go perfect, so some rings haven't had their power stolen. Unfortunately, the world is now filled with powerless silver rings, which no longer give Sonic the ability to take damage without dying. Now all they do is award points (they aren't pointless, though.
It is up to Sonic to find Eggman again and reach the Ring Satellite to find a way to return the rings their energy. But what Sonic didn't know was that Eggman already began using that power. What kind of mad machinery has Eggman used the ring energy on?
It's fine if you don't like it. It's overall geometry has been the same for quite a long time and isn't particularly very fresh and new. There is an enemy shortage and you won't see that many enemies taking away the rings from you.
Any feedback on anything is more than welcome, and you please report anything you think is unintentional or an error if it isn't too much of a bother.
Infiltrating the Fortress, from Rayman 2 - by Ubisoft (provided by RayTunes)
Seal scream from this video (timestamped)
Boss Battle, from Kirby's Return to Dreamland - by HAL Laboratory, Inc (provided by GilvaSunner)
The Electoons' Saviour, from Rayman Origins - by Ubisoft (provided by RayTunes)
Seinfeld theme, from Seinfeld - by Jonathan Wolff
Act 2 is a thing, but it's not even halfway done and I don't currently have the will to finish it. Someday, but no promises.