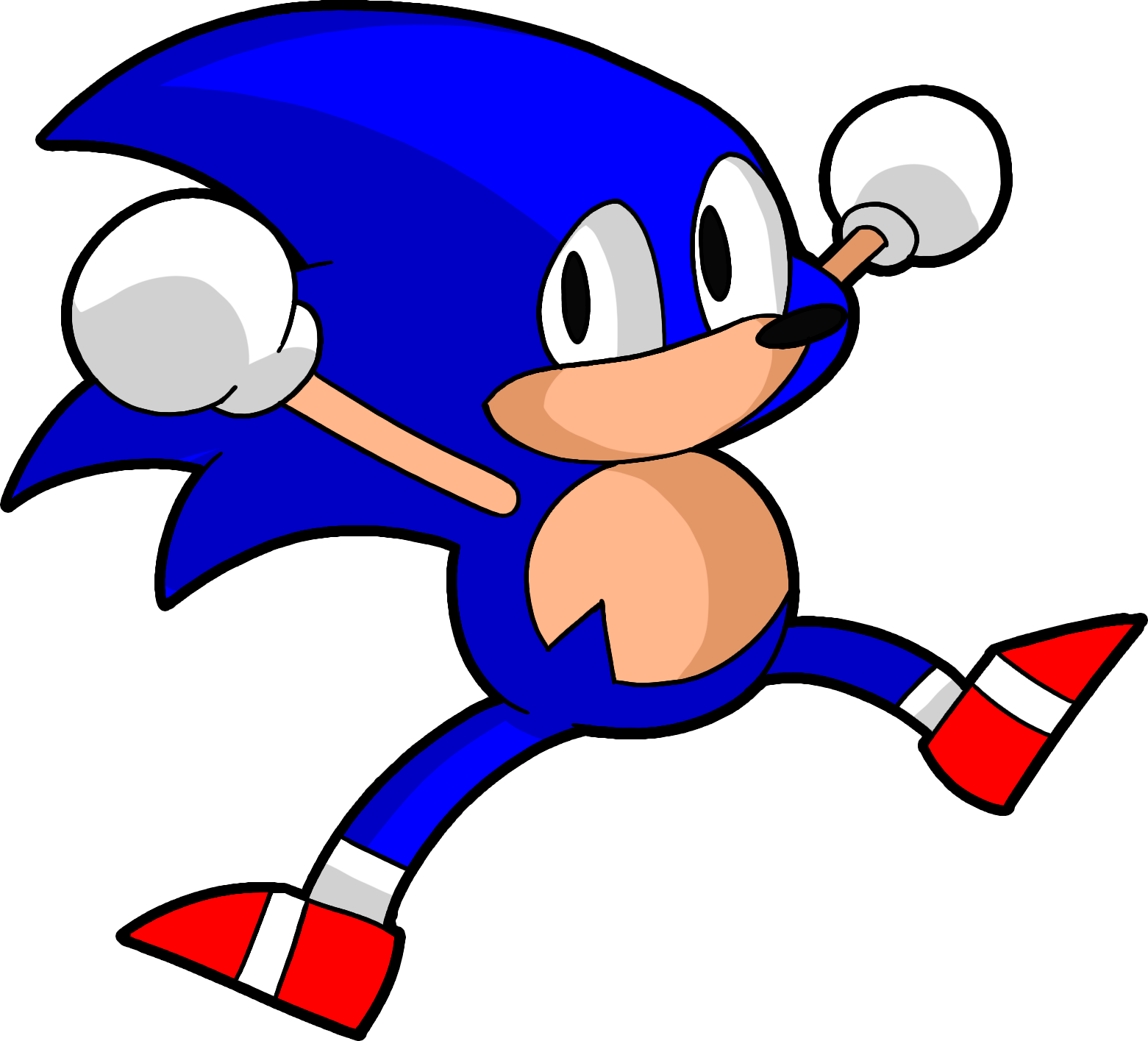 The Games Factory Sonic is back, hailing from the distant past of the late 90s! He should play just like you remember him playing way back then!
-Situational Higher Gravity-
TGF Sonic has higher gravity when he jumps, but ONLY when he jumps. If he walks off a ledge, or uses a spring, his gravity will be normal.
-Roll-
TGF Sonic can either roll in place, or roll into badniks to destroy them. I wouldn't recommend doing that though, because of...
-Killing Dead-
TGF Sonic has a 1 in 3 chance to get hurt from killing enemies, and he cant collect the rings he looses. Better grab those shields!
-Near instant acceleration-
TGF Sonic is very challenging to control, so tread carefully!
So what are you waiting for, get Robo Blasting like it's 1998!