Pac-Man hungers for a new adventure!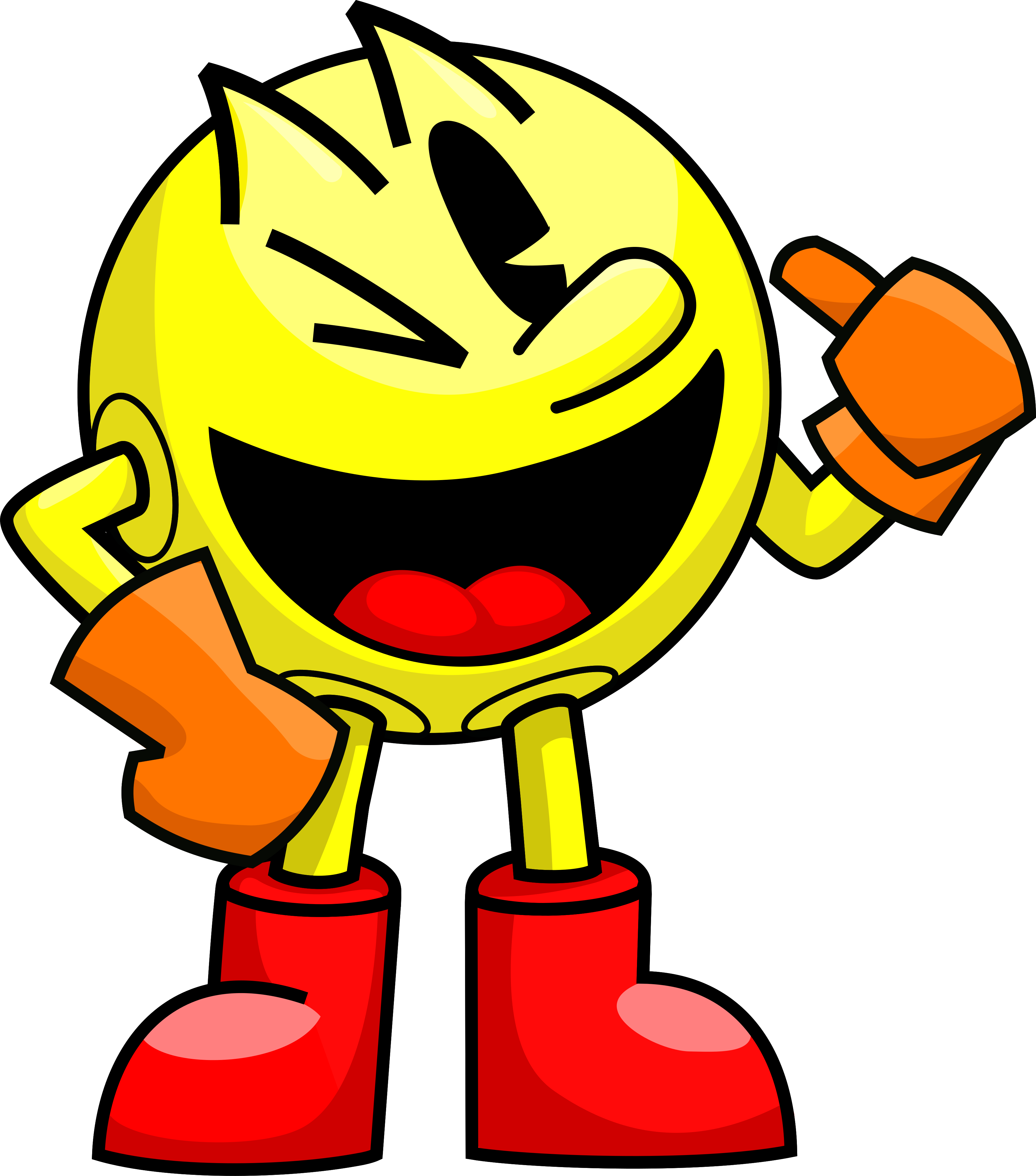 After being in development for almost a year in secret (mainly because of procrastination and being busy on my part) me and Mr. McScrewup are proud to finally get this out for you all to enjoy!

Jump Ability: Butt Bounce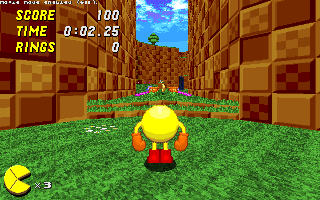 Press Jump in midair to perform a bounce that can be done as many times in succession as you want! It will increase in height until the third bounce, where it will stay consistent!

Air Spin Ability: Flip Kick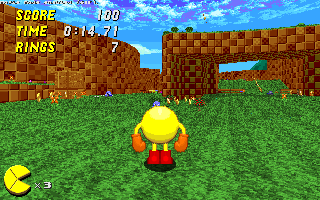 Press Spin in midair to preform the Flip Kick, which is useful for hitting enemies that you can't harm with a simple jump on the head!

Grounded Spin Ability: Rev-Roll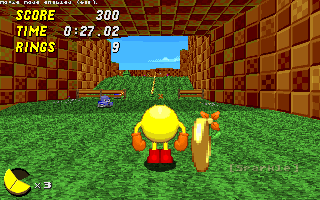 Hold spin at any point while on the ground to start charging a Rev-Roll, which functions similarly to the Spindash!

Super Form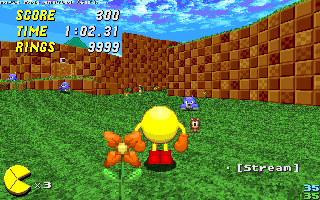 Other than the normal perks, Super Pac-man get's a powered-up Butt Bounce that goes higher and causes a quake where he lands!

Everything Else!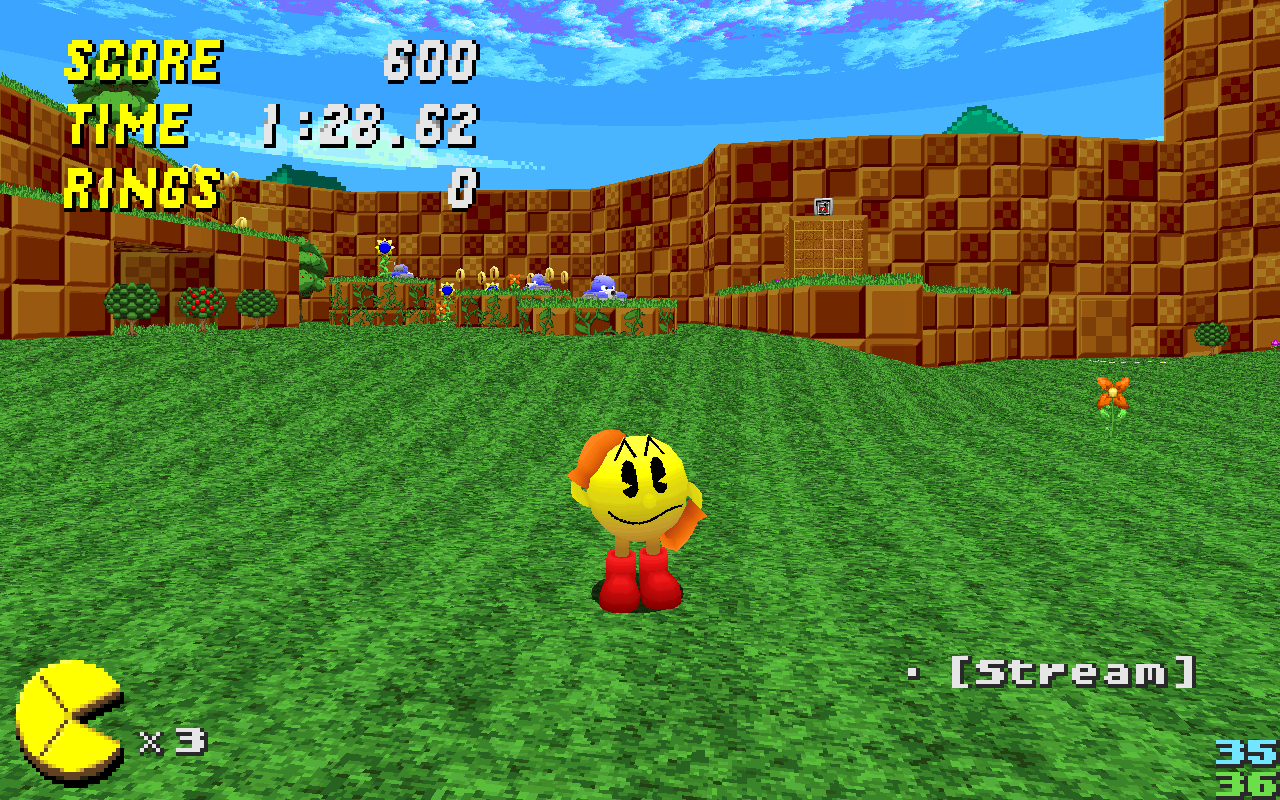 Pac-man has a health system that can be turned on and off with the command pachealth!
Pac-man also comes packaged with a 3D model that you can use at your leisure!

Credits

Mr. McScrewup - For the Sprites, the model, CSS Art, and for the whole idea in general
"Lat", CobaltBW, MotdSpork, Demnyx Onyxfu, Katmint, Icezer - Reusable code found in Pacman
SuperPhanto - For tweaking some of said reusable code, to be more accurate to the source material​