What permissions do you give others to modify and/or maintain your submission?

Modify: ASK ME - Maintain: IN MY ABSENCE - Others must ask me for permission before modifying my submission or use it in their own work, and I reserve the right to say no for any reason. However, if I can no longer be contacted, I give permission for my entire submission to be maintained by others.
I made sure my file(s) follow the Submissions Guidelines

Yes

Lord Bowser, King of the Koopas is here to teach that crazy doctor a lesson!
So, I finally got around to finishing this guy, after all this time... He's been nearly complete ever since the direct he was featured in aired, I just uh, got a bit distracted by a
certain
ice dog who'll be releasing in a few days and just finally got around to taking care of the last few bugs now. Anyways, personal story aside, here's what you can expect if you end up playing as him.
Sliding Haymaker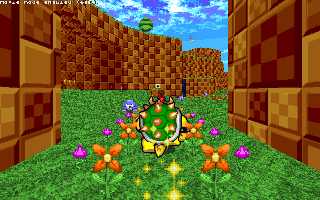 Tap
SPIN
, or press
C1
dependent on control style (will explain later) to unleash a powerful punch. Anything hit by it will go flying! During the punch, your vertical momentum will also be halted, making it an extremely powerful tool for platforming. Additionally, it can even be used to break down bustable walls!
Shell-Spin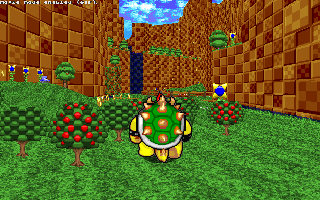 Hold
SPIN
, or press
SPIN
dependant on control style (I'll get to it, I swear...) to enter your inpenetrable shell. While inside your shell, you'll ricochet off of walls, as koopas tend to do, and will also be completely immune to your enemies attacks! Be warned though, stage hazards such as lava are still a bit too much for you to handle.
Body Slam
I know, it's a lame name... Don't blame me, blame the BIS devs.
DOUBLE-JUMP
to slam down to the ground with all of your weight! Can be used to crush enemies and break floors, and can even be cancelled into a spin! Just like with the shell spin, when you're in your shell, you're immune to enemy attacks!
Other things of note.
All of bowser's moves are designed to combo into eachother. A punch can be cancelled into a bodyslam. A spin can be cancelled into a punch. As long as you're willing to learn, he has immense potential for skilled players.
Additionally, as mentioned earlier, bowser has two control styles which can be swapped between via a console command. type "bowsercontrolstyle [hold/custom]" into the console to swap between having both the spin & punch mapped to the
SPIN
button, or having the punch mapped to
C1
and the spin mapped to
SPIN.
That aside, I had a lot of fun making this character, and I hope you all enjoy playing him as much as I did creating him!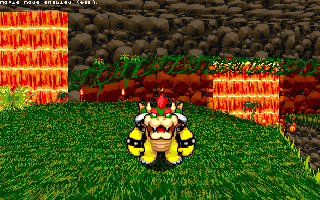 Credits:
Frostiikin: Programming, concepts, practically everything (lmao)
Nintendo/Alphadream: Sprites, ripped from Mario and Luigi: Bowser's Inside Story, aswell as music & sound effects.