I give permission for this addon to be reused, modified, or ported by anyone

Yes
I understand my submission will be rejected if it does not follow forum rules, Submissions guidelines, and/or file name conventions

Yes
Now, when the guys at Sega decided that Sonic couldn't swim, everybody knows they were wrong. Nobody stepped up to stop them, though.
Except me. I came up with the greatest idea ever, and I worked hard, day and night, to make sure that I was able to get it out.
And what, you ask, did I end up doing? It is the greatest thing anyone has ever given Sonic and Amy in the longest time of EVER:
They float on water.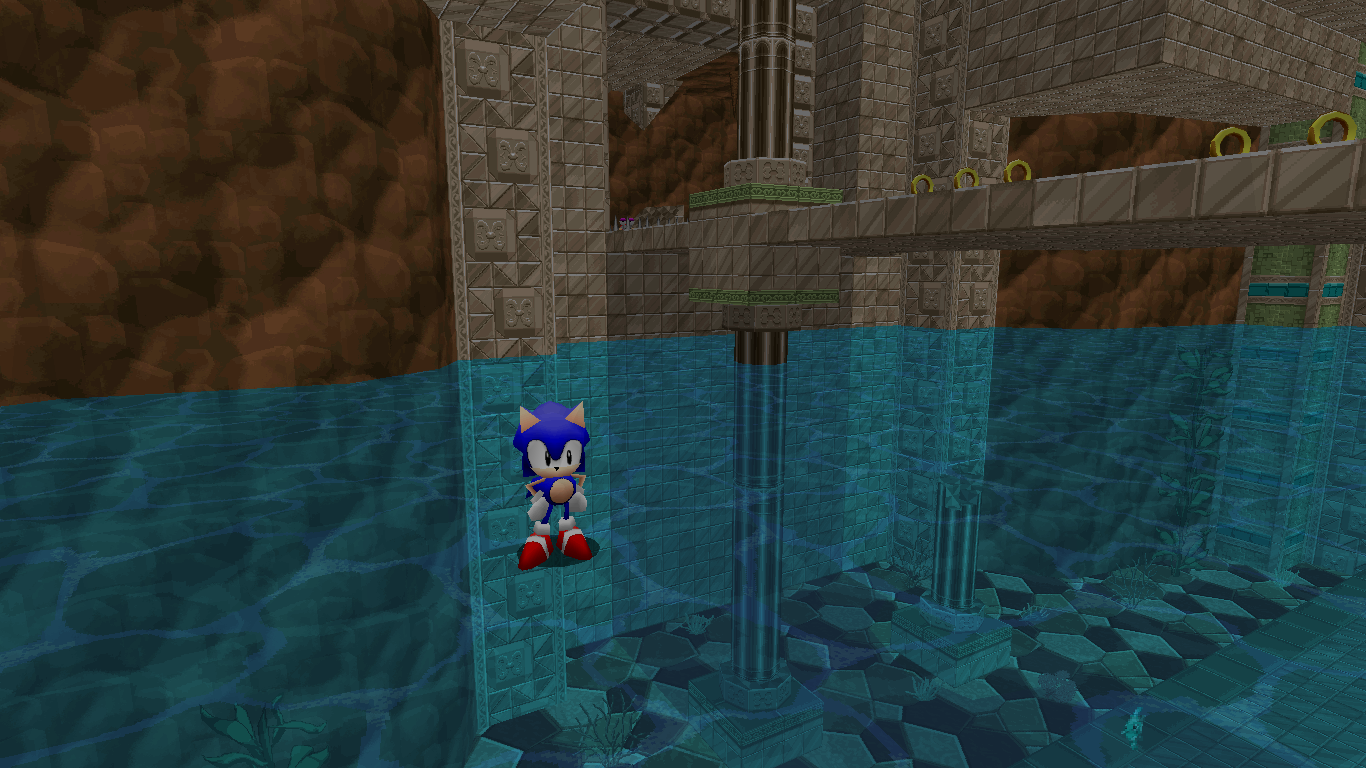 Sure, Sonic and Amy floating on water are revolutionary for a Sonic game, but there WILL be times when you actually
want
to go down into the depths of the ocean. In these cases, holding
Custom 1
temporarily revokes this blessing and makes Sonic and Amy drop like bricks into the water. To bless Sonic and Amy with buoyancy again, just let go of
Custom 1
.
The only problem is: Water has no friction, so you can't spin, jump, or use your hammer on it. On the bright side, Deep Sea Zone seems a lot less scary now!