A small pack of 3 maps. I've been sitting on releasing these maps for some time, but I figure now is as good of a time to release them as any.
Maps:
GBA Mario Circuit
- An (almost) 1:1 recreation of GBA Mario Circuit as it appears in Mario Kart 8. Enjoy the view of the track from the raised hairpin, but watch out for sneaky oil slick below.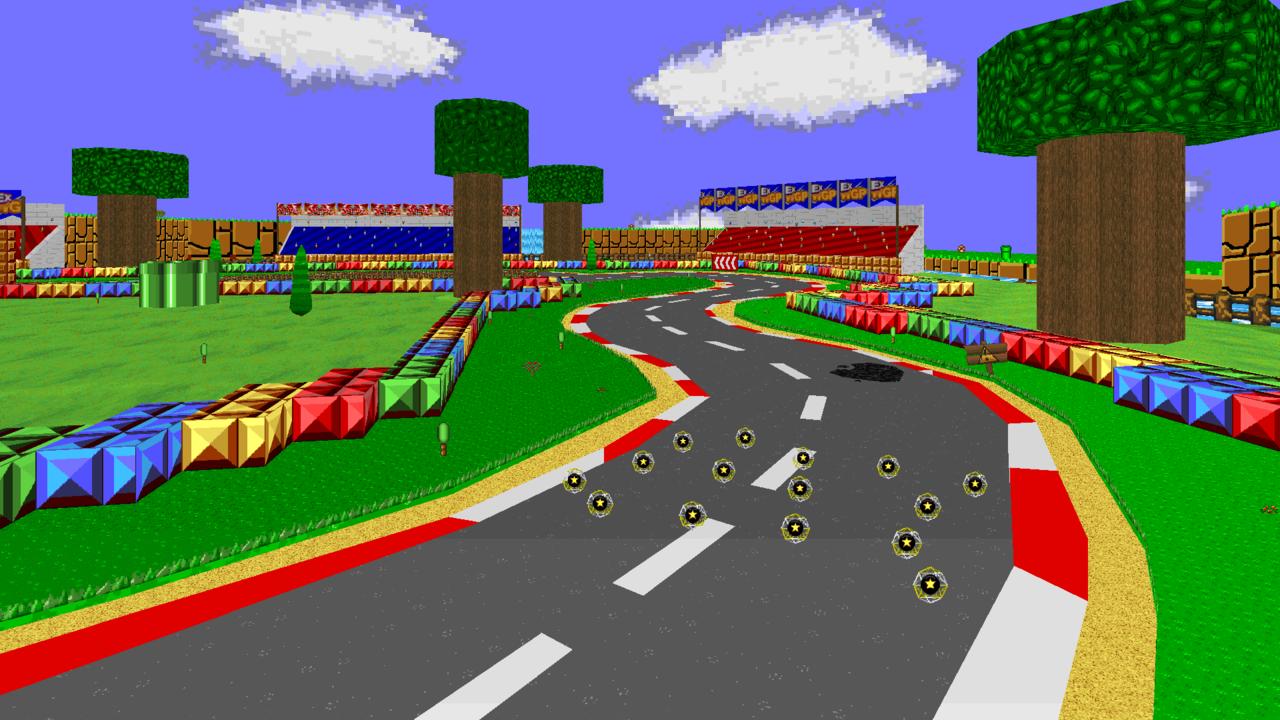 Marble Drome
- A straightforward, fast-paced track with a Marble Zone aesthetic. There was already a Marble Zone battle map, but I wanted to use this remix and figured why not make a race course based on it. Though there's not much in terms of Marble Zone style traps, things can get pretty hectic in the hallways... I did not make these textures, of course, so credit to the original creator of them for the Marble Zone battle map.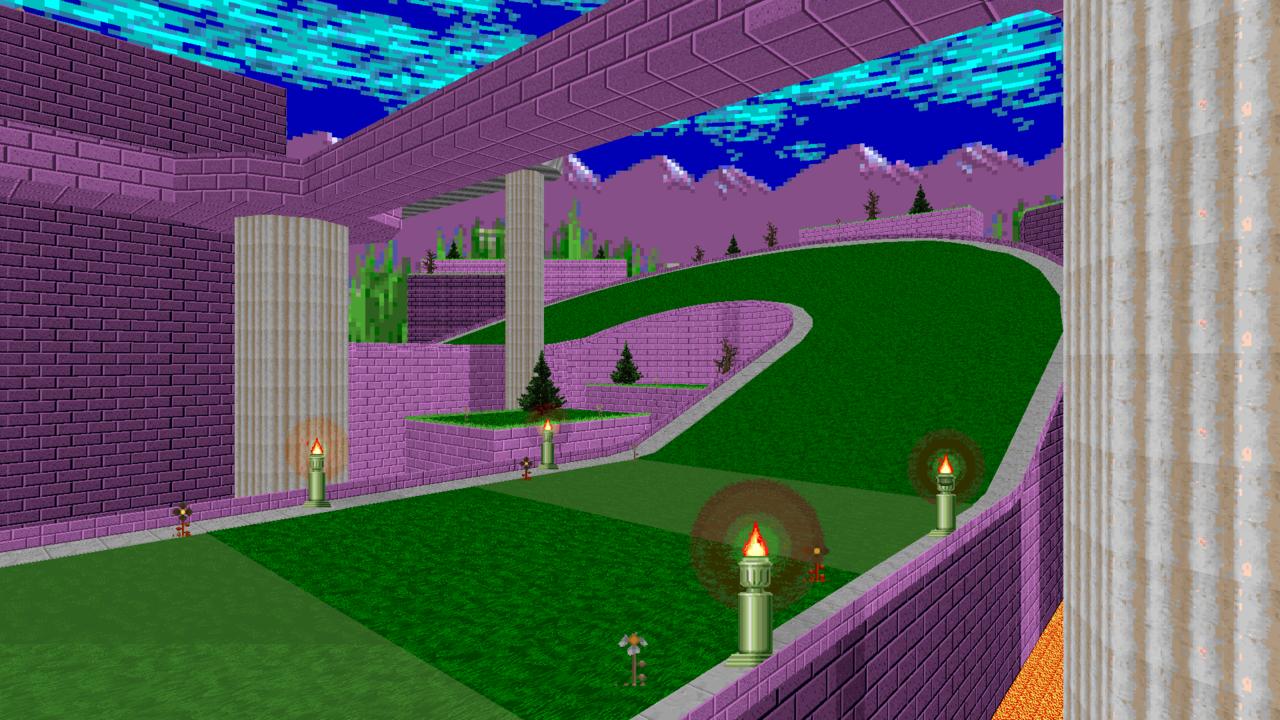 Frozen Capital
- A relaxing tour through an icy city flooded with chilled water. Also a fairly straightforward course, but prepare for some water levels to rise during the race. Try not to take a dip.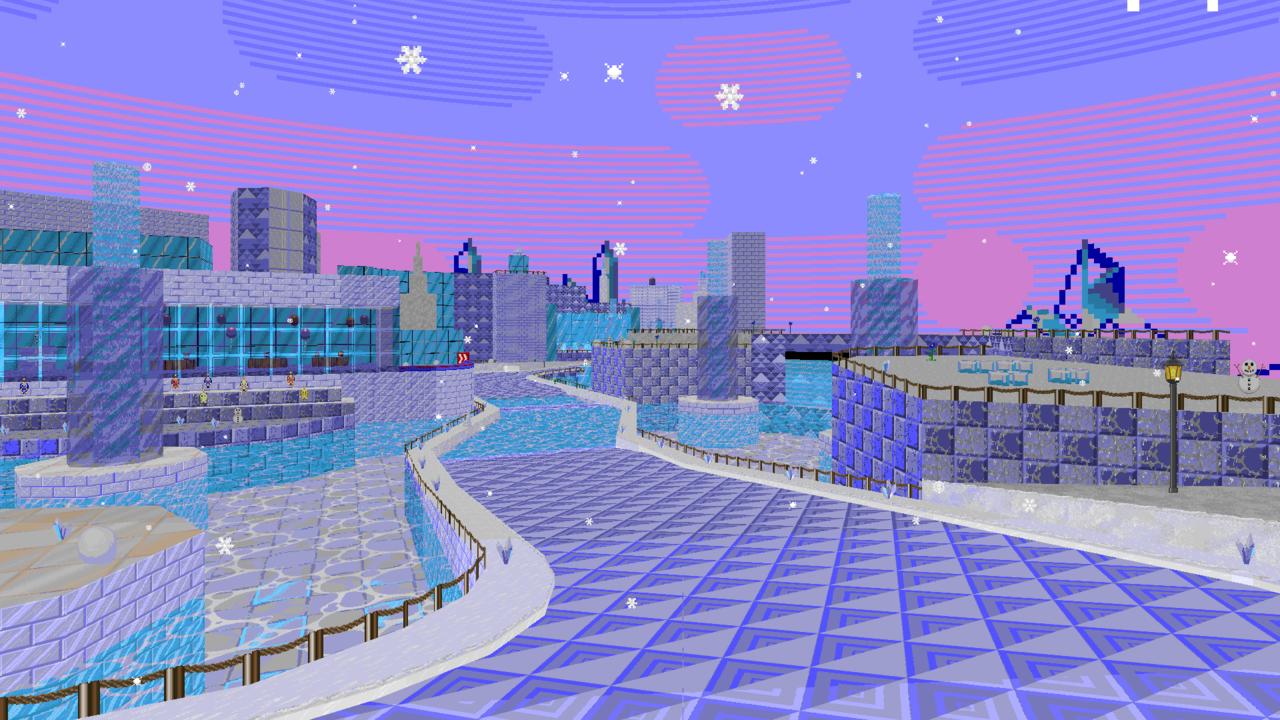 I tested these quite extensively, so please let me know if you find something horrifically broken that somehow slipped by. But more importantly, Enjoy!
Changelog
v1 - Initial release.

v1.1
-Properly looped music for all maps
GBA Mario Circuit
-Added extra springs to the far sides of the first ramp
-Increased the height of the death pits
-Removed the various slime trails
Marble Drome
-Changed shortcuts' textures for improved visibility
-Added some lava falls along the outside of turns in the underground
-Fixed a sneaky minor checkpoint error before the triple sneaker panels jumps
-Increased the height of death pits in the outdoors sections of the track
Frozen Capital
-Renamed Frozen Capital to Milk Capital to avoid overlap with other frozen_x maps out there. Rolls off the tongue better!
-Replaced the building cut with a smaller, more traditional offroad one
-Added an invisible FOF ceiling in the water section
-Shortened and widened the second-last turn a bit, and removed some fencing to allow for a small time save
-Removed the final set of items as a result of the above
Last edited: