I made sure my file(s) follow the Submissions Guidelines

Yes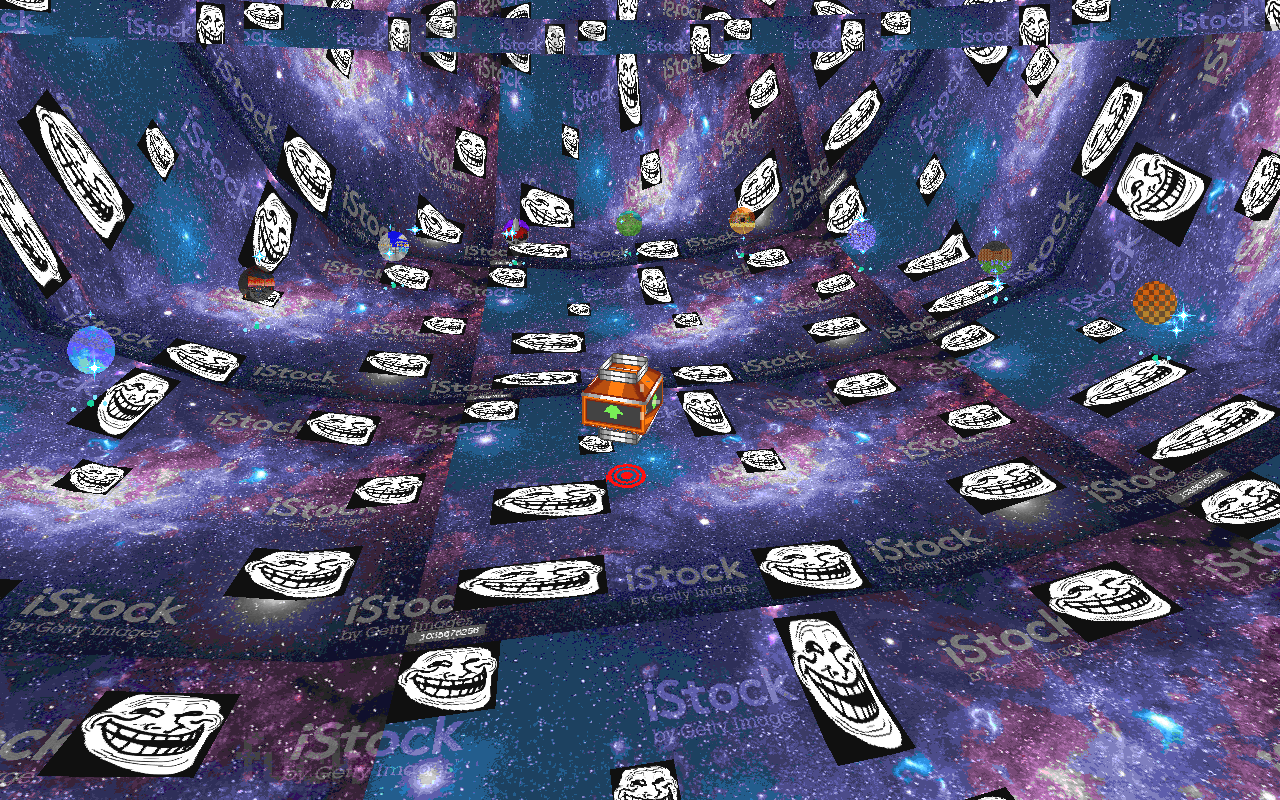 after panic got exploded in the
original panic's square midas zone, he was transpotatioed into


SPACE


and is floting among the mysterrius o u t e r t r o l l s feeturing hahas and troll moments frum teh GRET BEYOND

with his new frens by his side will panic do da impossibl?!?!?!??!1`1/1/1/!?!?!?!!?
---
This was a collab between many different mappers within the SRB2 community with the aim of making the worst (or funniest) map in a week's time.

The entries are as follows:
Green hill zone zone - dashdahog
The Easiest Zone - LJ Sonic
OH GOD SRB2XMAS - ProfessorRenderer
Desolate Dune - Vixuzen
CyberspAAAAAAAAAAAAAAAAAAAA Zone - ShinySkink9185
The Brakrooms (no relation) - C.D. Dinosaur
Adventure Mayhem Zone - MIDIMan
hell zone - Gurjinter
SPUER EIPIC FREESKYFALLINGDIVING - TheLastKitchenGun
the hole - Apollyon Woman
Panic Land - Chuckles_troll & InferNOr
cool mountain zone - BronsoKip
Arid Number 1 Act 1 - The Shadow
Atlantis Hub - Dakras
BIDGE OF DESTINY - Othius
EXTREME VASELINE ZONE - Twins'R'Okay
Gren Tril Zone 69 - MaddshuraSRB2​

Most confusing a/or mindnumbing: Arid Number 1 Act 1
mostly because the way you're supposed to do the stage is so strangely specific that im not surprised if you need a guide to finish this

Most funny a/or absurd: the hole.
i approve of this stanley parable bit, a neat practical funny on the player

Most frustrating a/or annoying: cool mountain zone
there were a lot of entries that could qualify for this, but cool mountain tended to drive people the
most
insane during playtests. very good troll
​
---
Additional Credits:
SUGOI/OLDC stuff - TehRealSalt, Tatsuru, Lach
Panic Rotation Script - Frostiikin
Community Pack Assets - Many Contributors
Sonic 1 Badniks - BadOmenThingy
Retro Monitors, Adventure Mode Port - MIDIMan
XMas & Pre-2.2 badniks - Glaber
Boost Script - ffoxD
Halfpipe Utilities - Kaldrum​