I give permission for this addon to be reused, modified, or ported by anyone

Yes
I understand my submission will be rejected if it does not follow forum rules, Submissions guidelines, and/or file name conventions

Yes


the Chameleon from the 2.0 Days has returned to 2.2 with his already existing abilites.
Abilites
Slow Fall
Espio stills has the Old School Version of the Slow Fall. He is in his Roll State apose to the current way of Slow Fall being the Walk Animation. It works at expected. Espio can slow down his decent and still hurt badniks while floating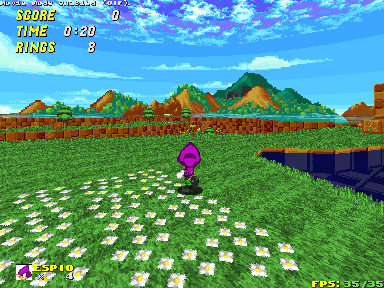 Celing Cling/Stick Feet
Espio while pressing jump, can cling onto walls above him with this ability. You can scale some tough terrain and pits.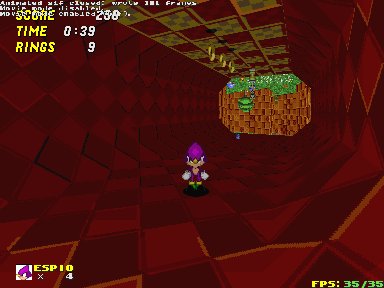 Extras Include:
Night Sprites
A Signpost
A Continue Sprite
Reworked Gasp Sprites
A Working Color Changing Idle Animation
A New Life Icon
Constellation Sprites
I hope you enjoy this small port I made
V1.69- Original Release
V1.70- Removed the ''IT'S'' from the SOC LUMP
V2.00- Improved the Roll Sprites
- Character was also given Stomp damage and Run On Water Passive Abilites.
- Espio can now use the Chaos Emeralds.
- JumpFactor is now 1.10
V2.50- New CSSArt.
Alter Spin Frames (again)
Fixed some sprites on the frume frames (whatever those are)
(V2.6)
Changed Spin Frames Again...
(2.7)
Old Run Frames are Spin Frames.
New Run Frames
(2.8)
New Wait Frames
Fixed A5 Run Sprites
Spin Frames Replaced with Alter Roll Frames.
Added XMomentum Support with A Failed Trick Sprite
New CSSArt
(old idle animation is now surf frames)
(2.9)
New Idle Animation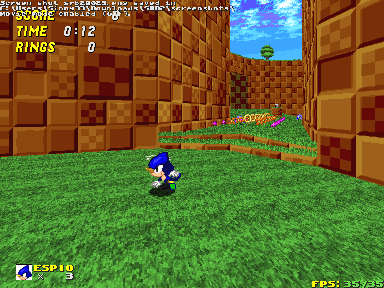 (2.95)
New Trick Fail Sprite
Idle no longer has an A0 coordinate. A4A6 and A5 have the same frames but flipped
Fixed some offsets
Credits/CoAuthors and Supporters
Chaos Zero 64: Giving me Permission to do this and the Original Character
https://mb.srb2.org/private.php?do=showpm&pmid=211397
Senku: He also worked on the original character.
SSNTails: The Original Sonic Sprites
OtherChen: The Sticky Feet Lua
Draykon: Creator of the Original SOC
ManicTH14: He redid the SOC
The SRB2 Community Discord because 2 People there told me how to do the Constallations.
Supporters / CoAuthors