I give permission for this addon to be reused, modified, or ported by anyone

Yes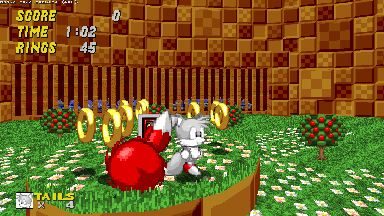 Features
Revised AI based on CobaltBW's ExAI mod, with additional features and fixes
Support for any combination of players and bots in multiplayer
Predictive movement logic for more efficient following and enemy bopping
Improved understanding of (vanilla) character abilities, shield abilities, and super forms
Independent behavior for grabbing rings, monitors, etc. as appropriate
Support for attacking objects or destructible walls their leader pushes against
Spectator support for non-respawning game modes (can guide bots to next starpost when dead, etc.)
Integration with rejointimeout to remain in the game as a bot after client disconnect
Automatic control handoff between player and AI based on input (like Tails w/ Player 2 input)
Option to disable AI entirely for an experience similar to FuriousFox's ClassicCoop mod
... and more! Give them a shot, they may surprise you :)
Beep Boop
Use
addbot <skin> <color>
to add bots into the game, and
removebot
to remove them.
Alternatively, use
setbot
to turn yourself into a bot, which will allow an AI to take over while AFK.
Most commands are available in splitscreen by appending "2" -
addbot2
,
setbot2
, etc.
>> Alternatively, try out the simple foxBot launcher for Windows versions of the game. <<
Console Commands
Use
bothelp
to display
all available commands
in-game at any time.
Here are some of the important ones:
ai_ignore - Ignore targets? (1 = enemies, 2 = rings / monitors, 3 = all)
listbots - List active bots and players
setbot <leader> - Follow leader as bot (-1 = stop)
addbot <skin> <color> <name> - Add bot by skin etc.
alterbot <bot> <skin> <color> - Alter bot's skin etc.
removebot <bot> - Remove bot
Screenshots / GIFs