I created this as an alternative to drawing each angle of a sprite manually. If you're skilled with 3D modeling, you can use this template to create (what I think are) pretty decent looking sprites for SRB2.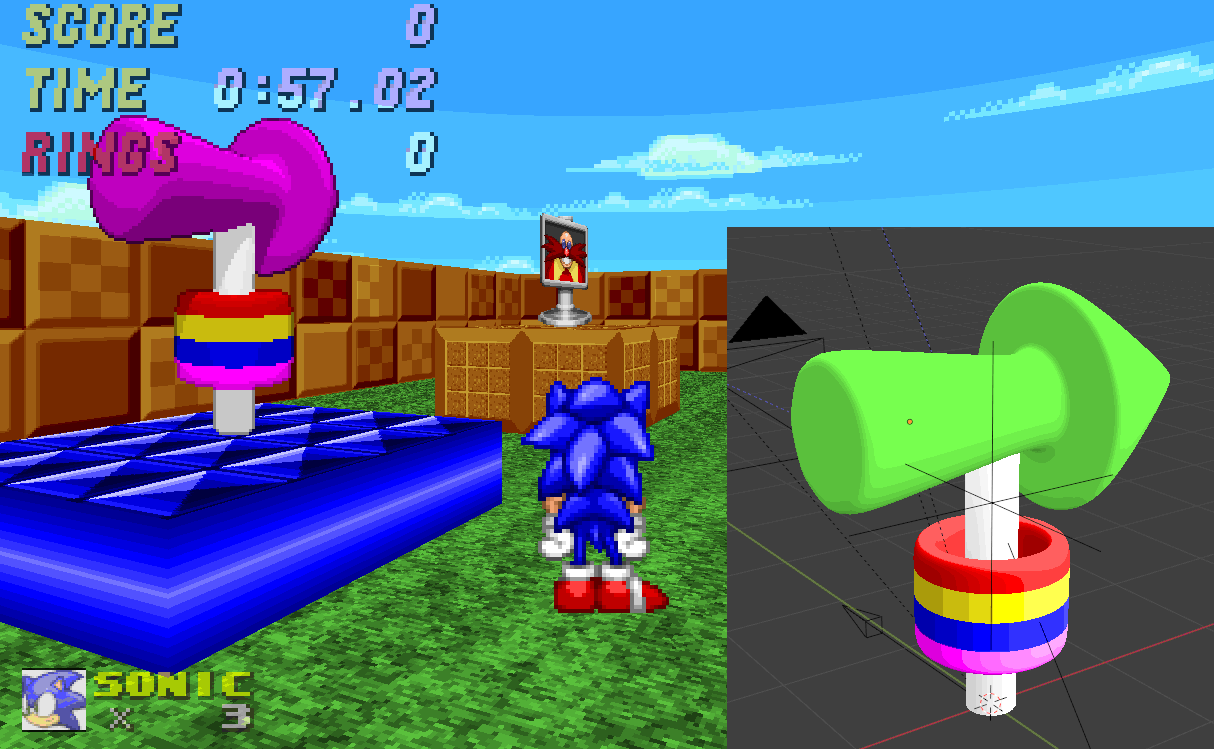 Included is the .blend file, instructions for using it, and a demo WAD, so you can see the area from the above screenshot in-game. Note that the color is different in the screenshot because the example model uses a material designed to render using only colors in the skin color range.
I hope you find this helpful!