Three Seven Speedway (Begginer Course) is a track of one game called Daytona USA, an arcade game released by SEGA AM2 in 1993, on their powerful model 2 machine. The track consists on a semi oval that has three turns in total.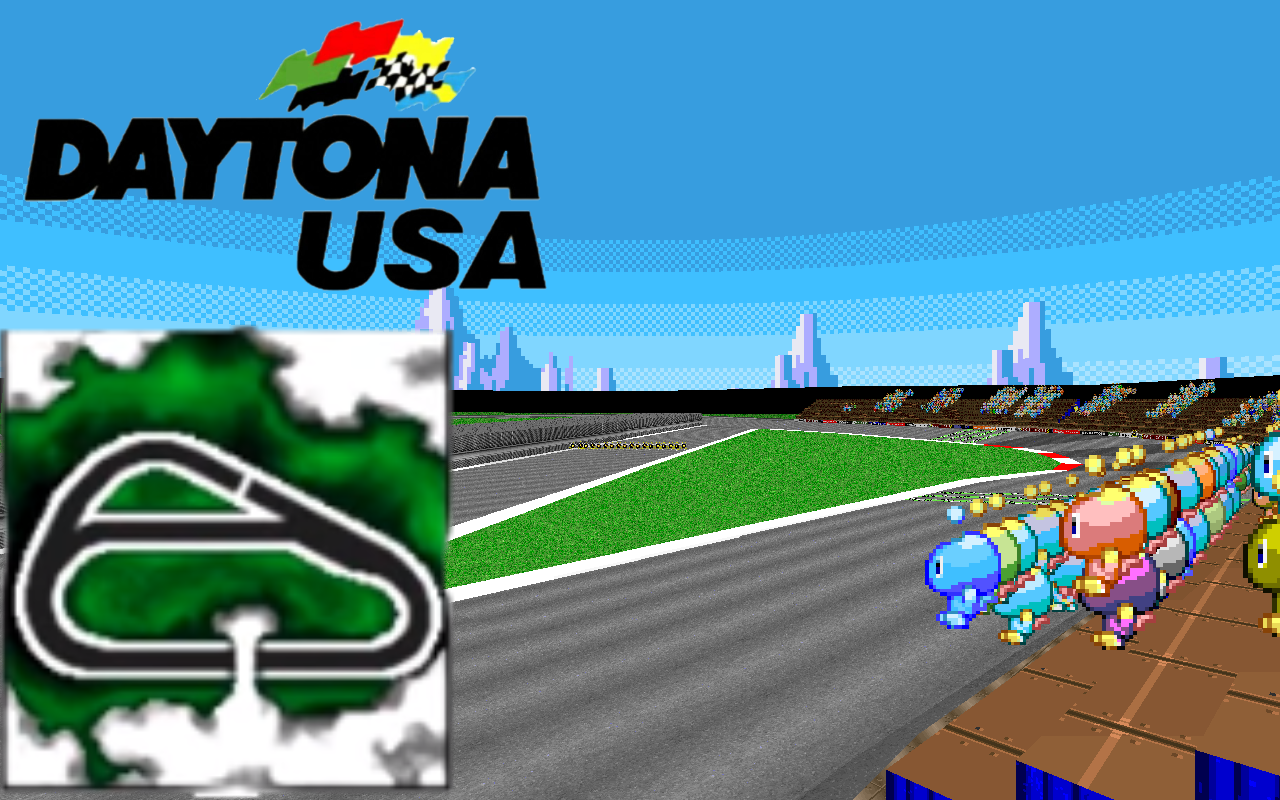 (V1 picture with HOM)
Here's a little trailer, but read the comments, alright?
(This trailer contains the first version of the track, and a lot of work has been put to it since the beggining)
Thank you all for helping me on the Srb2 kart discord server.
Changelog:
V1.1:Corrected HOM and converted the music to .ogg format
V2.0 :Added more mountains, made the track into 8 laps (Like the original daytona),added Kartkrew sign, removed some item boxes and separating some,and finally added a shortcut
V2.1: Compatible with daytonakart, with adequate difficulty
V3.0: Its a .pk3 file now! Sonic is now present for the race, it has a rolling start, like in the original DAYTONA USA and added a Nights sign.
v3.1: Fixed the rolling start, Note that it is still in beta this function, so errors may occur
Last edited: