Community Noise Maker
Sonic Team Junior
SRB2 Battle!
Also known as "BattleMod"
SRB2 Battle is a gameplay modification which radically transforms multiplayer versus into an all-out brawl!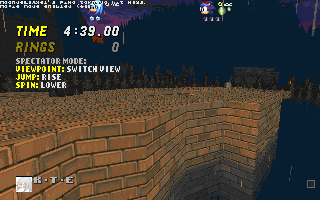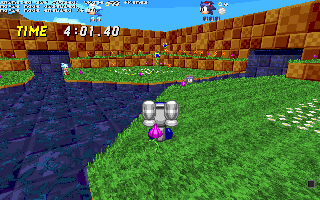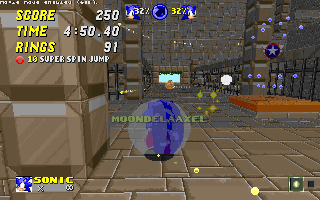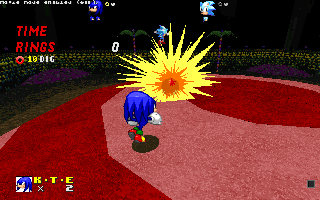 Featuring:
New mechanics for PvP game modes
Ring-consuming special abilities for each character
Arena, a deathmatch game mode focused around small stages and close combat
Survival, to see who can be the last person standing!
Control Point, where players compete for dominance on one of several capture zones on the stage
Diamond in the Rough, a mad rush to steal a single diamond on the map
Battle CTF, a version of CTF that utilizes the new battle mechanics
Twelve maps, all designed with Arena and Survival gameplay in mind
User config included, allowing players to customize their buttons for Battle-specific abilities.
Modder accessibility, allowing scripters to create their own special abilities and interact with Battle's melee system
Console Manual
Mapper's Manual
Scripter's Manual
Many of the folks in SRB2 Discord #scripting for advice and troubleshooting support throughout Battle's development
Everyone on the Master Server who helped to test this and provide feedback while it was in beta
Krabs, for his tireless work on the Arena map visuals and design
FlareBlade93, for contributing his excellent Pumpkin Peak stage to the Arena rotation
Kays, for beta testing and helping to provide screenshots for the gameplay manual
SMSAlfredo, for his "guard" script which served as the foundation for parrying
Everyone here, for playing and supporting the mod with their creative content
REUSE DISCLAIMER
Please receive permission and give credit to the below users before reusing the following content:
DirkTheHusky: Instashield graphics (from
Insta Shield
)
SMS Alfredo: Sonic Battle "shield" graphics, guard scripting:
Sonic Battle Collection
Flame: 2D Dynamic Camera (from
Smash Cam
)
TehRealSalt: Fang targeting and shooting systems (from
Simple character rebalancing
)
Kaysakado:
Respawning Objects and Bustable FOFs
Inazuma: Stun Break VFX sprites
Any lua scripting not listed above may be freely reused.
All music included with BattleMod may be freely reused.
HUD graphical assets not listed above may be freely reused.
Full Credits
Full Patch Notes / History
GitLab Repository
Supporters / CoAuthors
Last edited: