Developer
Sonic Team Junior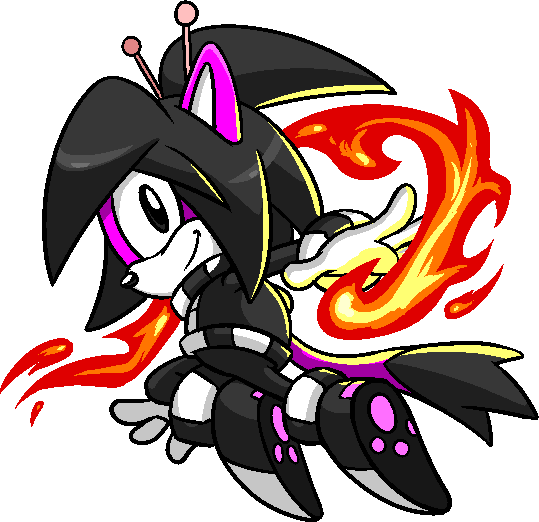 Thanks to
Timeos' Treasurebox
for taking the time to port Hinote into v2.2. This port would have not happened without his initiative to port and script Hinote's abilities. Thank you again!
It's been a while, and she's back! While it may not be the new updated Hinote, here's the old Hinote with some updates to her v2.0 version. With the lack of an official v2.1 version of Hinote, there were a few things I did wish she had at the time. The opportunity to port her into this new version gave ideas to improve her abilities and likeness. I have also created a few new pieces of art to keep things a little fresh.
Flare Jump: Hinote's staple jump ability. She can now hurt enemies as she spins after a Flare Jump.
Fire Affinity: Hinote is now immune to fire with magma being the exception.
Fire Trail: Hinote can create fire trails with any shield. This is disabled in multiplayer gametypes such as Match.
Tip: Hinote's Flare Jump is stronger when equipped with a fire-like shield.
Tip: Hinote now also drowns earlier making water her weakness.
Credit goes to:
Timeos' Treasurebox
for porting and the main Lua code.
Kitoko
for beta testing and bug fixing.
And myself for the character and art updates.
Thanks again to the people who kept supporting this character throughout the years!
Supporters / CoAuthors
Last edited by a moderator: