Replaces the end sign with a goal ring, and also adds it's ambient sounds. It's a port of a personal 2.1 mod I had lying around.
It's kind of hacky because of the way the sign works, as it needs to be off the ground in order to spin. So the sign is 1 fracunit off the ground until a timer tells it to return to the ground to stop spinning.
Head on over to the Overview for the most recent updates!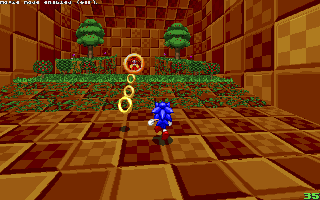 1.0.2: haha ring go
sq
ui
sh 1.0.1: It grew Last edited: