I made a smooth spin trail somehow.
It's made of 30 lines of code and can be applied to any object and use any thok object.
For convenience, the lua includes a code that runs the function when spinning as demonstration.
The BLEND version features the 2.2.9 AST_ADD blendmode effect, which gives the trail a nice shiny look.
-Blending, Software. GIF by Cutedy.
-Blending, OpenGL. GIF by BuggieTheBug.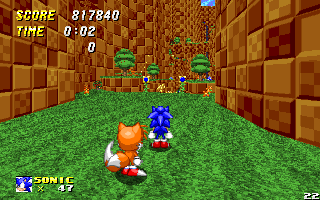 -No blending.
The function is: SmoothTrai(mo, trailmo, freq).
mo is the object you use as source (e.g. player.mo).
trailmo is the thok object the trail will be made of (e.g. MT_THOK).
freq is the distance between 2 thok objects (e.g. 4*FRACUNIT).