I give permission for this addon to be reused, modified, or ported by anyone

No
I understand my submission will be rejected if it does not follow forum rules, Submissions guidelines, and/or file name conventions

Yes
Commemorative Download Celebrations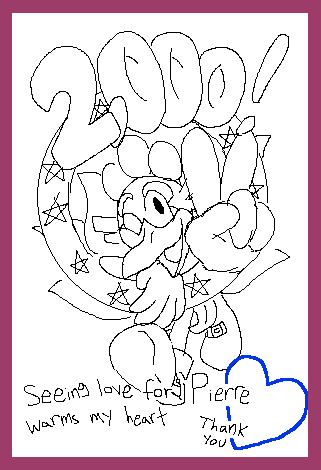 Two Thousand Downloads!
I The image is a little over due, but a while ago Pierre hit over two-thousand downloads! We are already halfway to three-thousand at my time of posting this, and I am continually humbled and delighted. To those of you who have been playing as Pierre, hosting him on your servers, and just enjoying him overall, thank you all so much. I am truly grateful <3
-------
One Thousand Downloads for Pierre!
I am so incredibly grateful for Pierre having accepted so fondly by this community. All of the hard work and passion I put into him, and all the affection I have for this bird has truly paid off, and I couldn't be more thankful. Having read every review, having watched that download counter tick up and up. And here we finally are, at quadruple digits!
Thank you everybody who's supported Pierre thus far, and I hope for your continued support
I am so entirely humbled, thank you all <3
-------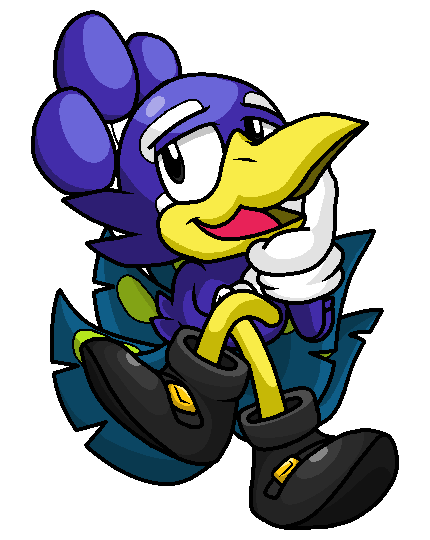 Pierre the Peacock
-------
Say hello to
Pierre
, the acrobatic air-twirling peacock. My first custom character for SRB2!
Now that the Message Board has re-opened for posting, I am ready to share months of work with everybody!
I am incredibly proud, and incredibly excited to let everybody get theirs hands on my Addon.
-------
Current Version: 1.3
Major Changes:
-Full graphical update for Pierre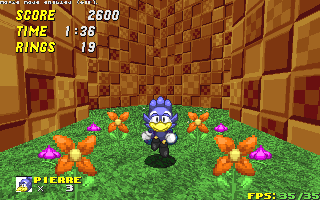 -------
Special Moves
Now on with the demonstration!
Pierre
comes with a few simple, yet incredibly helpful moves that help him traverse each Zone
You can read about them from his Character Selection shown below, as well as Gif files I have provided.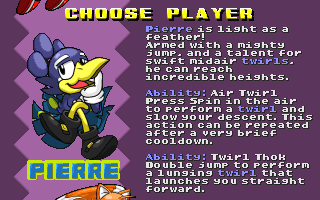 Air Twirl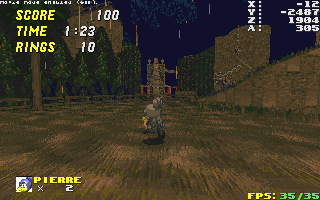 An Air Twirl is
Pierre's
main attraction. Activated by pressing the Spin button midair, it allows him to stall in the air, while retaining his momentum. This allows him to cover incredible distances! Performing an Air Twirl also puts Pierre in a more vulnerable falling state, where he can still bounce off of monitors and Badniks if your positioning and air control is careful.
There is a brief cooldown attached to this move.
Twirl Thok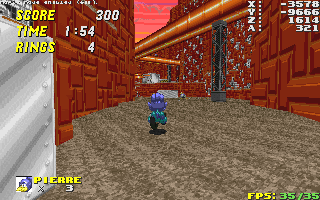 The Twirl Thok is the second special move available to
Pierre
. By pressing the Jump button midair,
Pierre
is given a short burst of speed in the direction being faced. Similarly to the Air Twirl, this places him in a vulnerable falling state.
Additionally, the Twirl Thok can be used at any point while in the air after performing a Jump. This means you can use an Air Twirl at time, and Twirl Thok at any point before hitting the ground. This is especially true inversely. Using a Twirl Thok followed by repeated Air Twirls is a fantastic method
Pierre
can use to cover a large distance in a short amount of time.
The Twirl Thok does not share the same cooldown as an Air Twirl, and can only be refreshed by landing.
-------

Special Traits
In addition to his Special Moves,
Pierre
comes with a couple of notable special traits that set him apart.
High Jump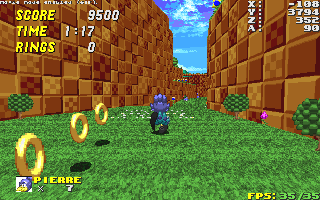 Pierre's
ability to leap and reach high ledges is nothing to sneeze at! He can preform tall, nimble leaps with ease. It's a talent that will come in handy for any sort of player!
Ring Loss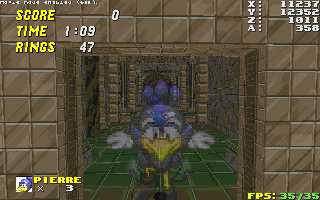 Being something of a lightweight,
Pierre
has a harder time keeping a hold of all of his Rings whenever he is hit. His rings fly farther and faster, much more so than most other characters. Be careful around enemies and bosses!
-------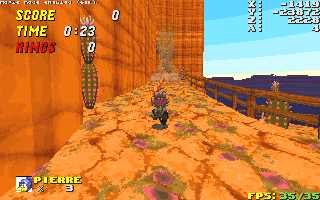 This project has been in the making for a couple months now as of posting this. And on numerous occasions, I have been more than flattered by kind words from the community. And I have been helped more than I can give thanks for by them as well
I would like to thank you all from the bottom of my heart for the support that I, this Addon, and Pierre have received over the months. And I hope you have a wonderful time playing with them <3
That's all for now!
Thank you for reading <3
-------
Version 1.0 - Submitted first version
Version 1.1 - Fixed an issue that caused Pierre's special moves to not function properly in Multiplayer
Version 1.2 - Made Pierre perform differently underwater, added Kirby support, and other changes
Version 1.3 - Pierre is one year older! Major graphical update​