I give permission for this addon to be reused, modified, or ported by anyone

Yes
I made sure this follows Submissions guidelines

Yes, and I understand my content will be rejected if it does not follow the guidelines.

Hello and Welcome to Nova Pack (v2.1)! Be warned, most of the tracks in this pack lean on the harder side comebined with some unique mechanics not seen in other packs. All maps here are made to be challening and fun as they can be once you learn the track. So I highly recommend learning each track's in's and out's, you might find some fun tricks here and there to help you win tight races!
Today is the day for Nova Pack's v2.1!
This update brings updates to Brimstone Ruins, Howling Bogs and a new Hell Map are being released today! (also slight changes to Golden Passage)
Here are some of the major changes you might be interested
New Hell Map
-Look below for spoilers

Brimstone Ruins
-Music volume reduced
-Thumbnail change
-Bright inner edgelines added before offroad
-1st and 3rd spring panels removed
-Moved the 2nd sneaker panels back and split them up
(Brimstone got ALOT of updates, checkout the full changelog below)

Howling Bogs
-GBJ on first air spout is dead
-Raised ceiling and midair boost hitbox in the room right before the spiral
-Changed wind tunnel section first area to be straighter + better conveyance of what the waterfalls do
-There is no secret update

Deep Glacial and Salt Quarantine did not get any updates
Deep Glacial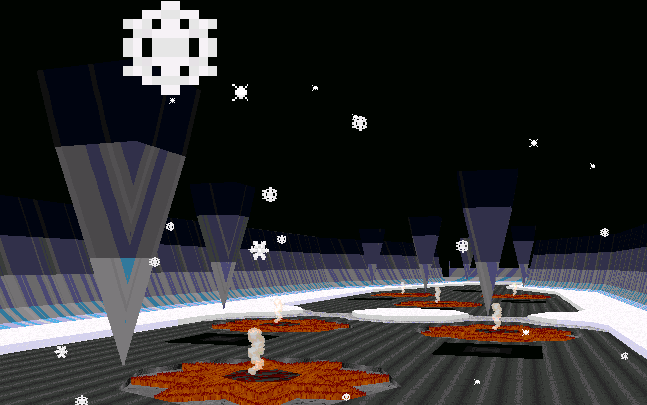 A 4 Lap Map with Black Ice (just looks black) and a lovely dark aesthetic, full of shortcuts, heat pits to spring you up and possible shenanigans to boot!
Based on Glacial Strata from Deep Rock Galactic.
Deep Glacial Changelog
Salt Quarantine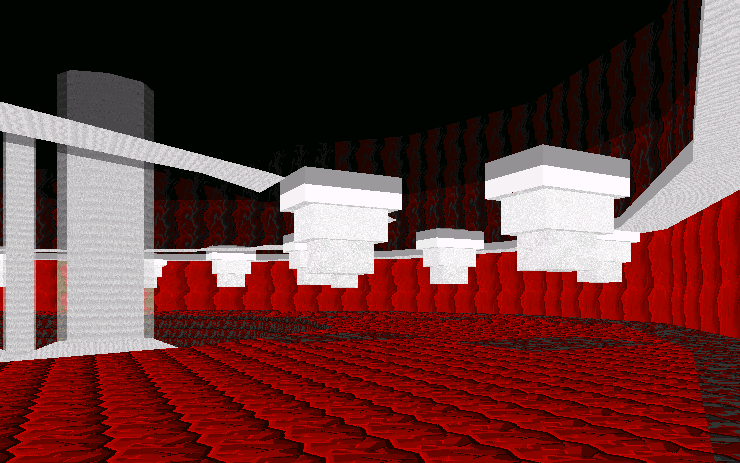 A 2 Lap Map with falling stalactites, breakable floors and pressure sensitive boost pads, a fairly simple map with some dynamic possibilites between racers!
Based on Salt Pits from Deep Rock Galactic.
Salt Quarantine Changelog
Howling Bogs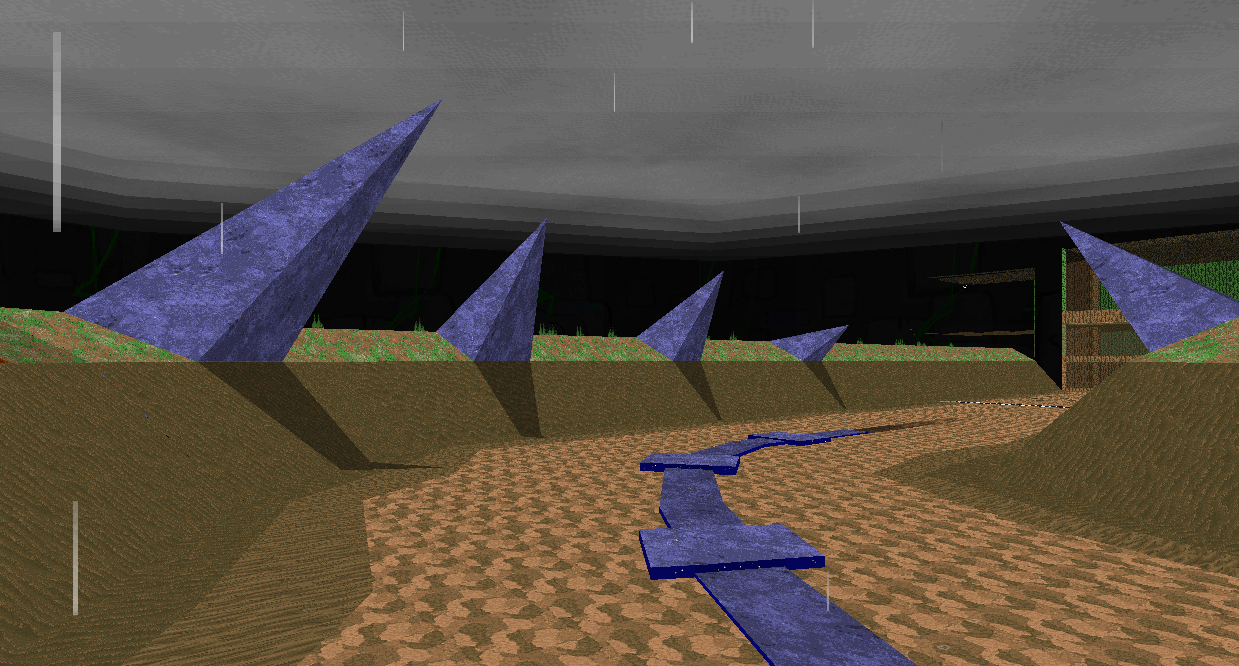 3 Laps fighting the blistering winds and dangerous downpour gives you a map full of air time weaving in, out, below and above obstacles. Just be careful not to linger too long or go too far out, lest you never return.
Based on Fungus Bogs from Deep Rock Galactic
Howling Bogs Changelog
-Raised ceiling and midair boost hitbox in the room right before the spiral
-extended and raised offroad on the outside edge of the first waterfall
-added better textures for 1st shortcut
-changed wind tunnel section first area to be straighter + better conveyance of what the waterfalls do
-added a wall to the last turn
-top path offroad wasn't ALL offroad
-gbj on first air spout is dead
-There is no secret update
Brimstone Ruins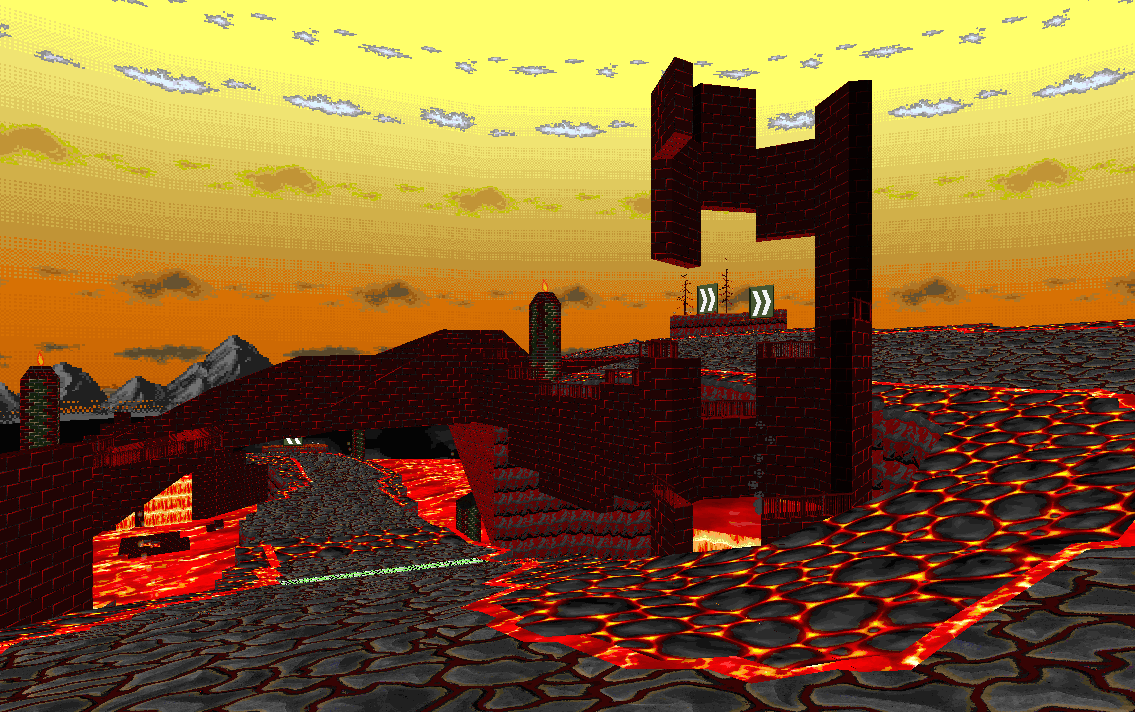 5 Laps racing over a once thriving kingdom, now abandoned and laid to ruin. An unfortunate eruption swept the land, now little remains in this compact and perilous spot.
Technically, this is a port map from SD F-1 Grand Prix (JPN) on the SNES
Brimstone Ruins Changelog
-Reduced music volume
-Added a bright inner edgeline before offroad to help with visiblity, similar to Volanic Valley
-Move 1st item set back a little so players could have an item sooner before 2nd cut
-Replaced death barrier with a wall next to the tower.
-Added a wall near the bottom of the tower
-Near the end of the course, there was a slight raised corner people kept hitting, fixed that
-Removed 1st and 3rd set of springs because they didn't add much to gameplay
--as a result, I've moved the sneaker panels a little backwards to help make the jumps better
-Moved the 2nd sneaker panels back and split them up.
-Bridge sneaker panel removed
-Extended and expanded 2nd jump's landing zone
-2nd shortcut has a very short pillar with a flame to better show the edge (flame spins out)
-Changed texture of conveyor belts and edges of road
-Raised slope edge after bridge for better visibility
-Added a protrusion on the edge of the offroad on the banked outward turn, to hint when the offroad ends
-Removed small deathpit and replaced with offroad in the corner of the broken tunnel
Golden Passage - WL4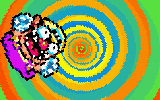 8 Laps of frantic racing that puts your driving to the test! Once you hear that: "Hu-hu-hu
HURRY UP!!!
"
(21 seconds in game)
all boosters become active on the map and the real race begins.
Special Thanks to LatiusAuro for making a Wario Land 4 Hud work with Daytona!
Golden Passage Changelog
-Added some missing death planes
-aligned some textures
-tops of falling pillars had the default sky texture, fixed that
*NEW HELL MAP
GSC National Park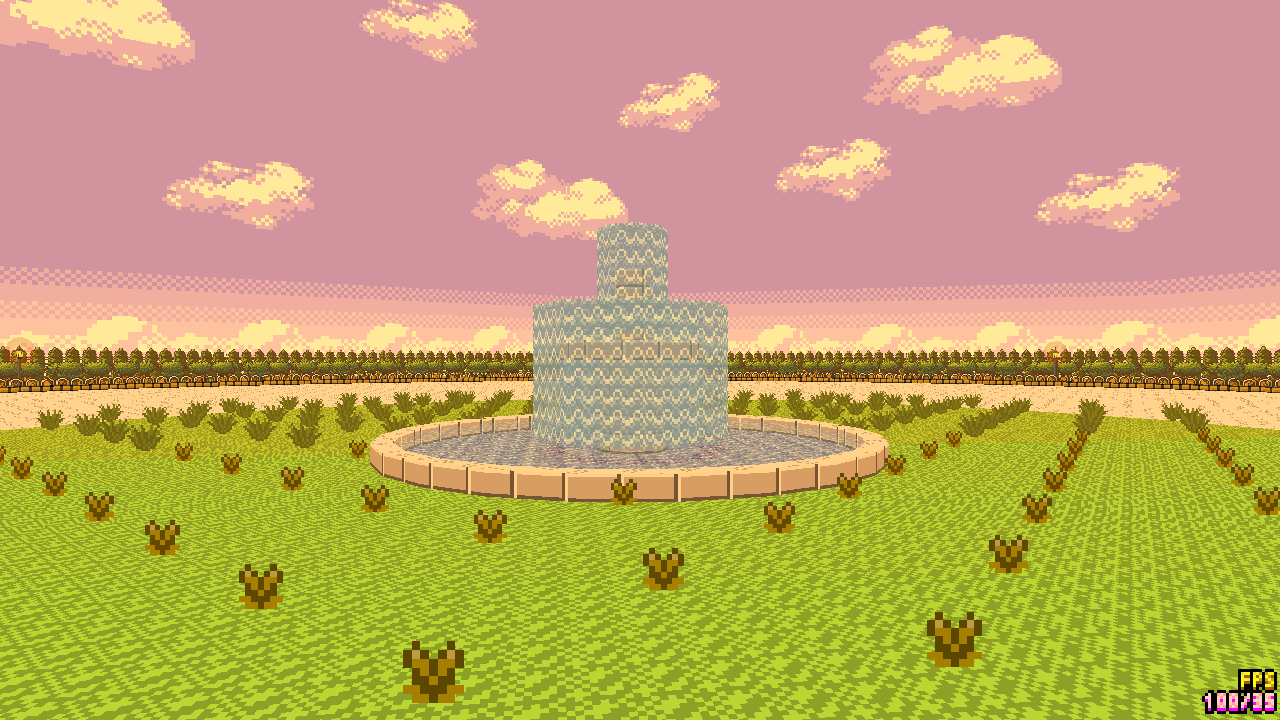 I HOPE YOU BROUGHT REPELS
All maps from this pack will be available to be downloaded individually.