I decided to dip my toes in the level creating waters and made this little level.
It's a short and easy level with not many hazards.
Now with a second act!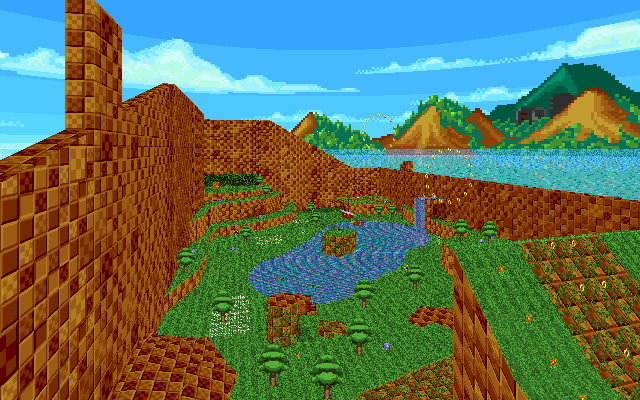 Update v1.1: You can now play this level from a fresh save.
Update v2: The water now has colormaps and I've tweaked the level design a little bit and made some parts look nicer.
Update v3: Added a new route and made a very tiny adjustment to the big outdoor area.
Update v4: Slightly extended the ending and added more details.
Update v5: Added a lot more details, very slightly tweaked the level design, added some small secret areas, and changed some textures.
Update v6: Emerald Valley is now almost a full zone with a second act! Also act 1 got a slightly different level select image.
Music is Sunrise Gate Act 1 and 2 from Sonic Overture.