I give permission for this addon to be reused, modified, or ported by anyone

Yes
I understand my submission will be rejected if it does not follow forum rules, Submissions guidelines, and/or file name conventions

Yes
...not that anybody cared..?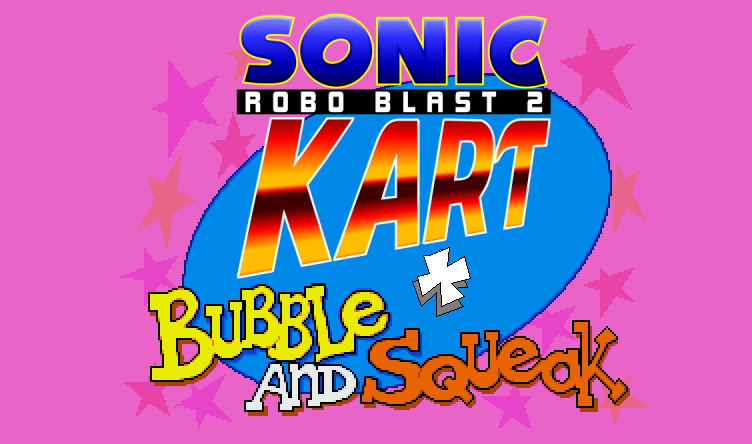 Bubble and Squeak are forgotten buddies from the '94 Genesis (
and Amiga)
game, Bubble and Squeak. Bubble is the human, and Squeaks is the blue alien from the planet Grool.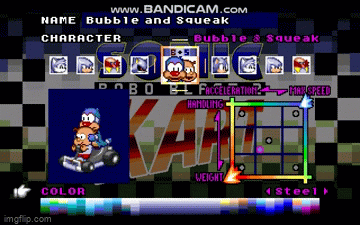 And after over 25 years of disappearing, they're suddenly here! Not for an adventure this time, but for a good old race! They have a speed of 4 and a weight of 6. They're not very fast, and even with their combined weight, they're not heavy either, but their acceleration might have some use.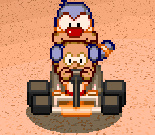 Sprites
The Spriters Resource (edited by me)
Sound Effects/Music
Bubble and Squeak (Genesis)
Mick and Mack as the Global Gladiators (Genesis)
Chuck Rock 2 (Genesis)
Bubble and Squeak is/was owned by Sunsoft.