fuck not again *lights hand on fire*
"Aw yeah, nobody can catch me now!"
yes, this is indeed correct, we have a new batch of ultra-sonic abilities. nope, not even super sonic.
ultrasonic.
but wait, i hear, what even is in this pack of abilities for us to enjoy? well, i'm very much glad you asked. in this pack, we have five whole abilities for experiencing!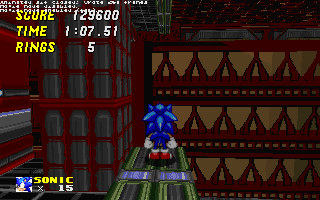 The Thok Burst
Don't be fooled, this is no regular thok, but rather one that will take you even farther! This won't send you far by itself, but build up more and more momentum, and you'll go flying farther than any regular lualess hedgehog could even dream of! You even get a bit of height from the thok too, though it is rather small. The thok will, though, get you up heights that Sonic can just barely not reach normally.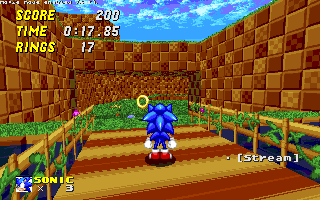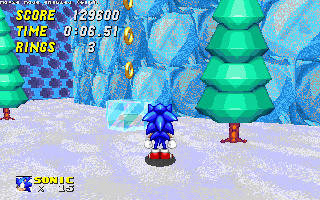 The Drop Roll
One that spawned from a failed attempt at a different ability, the Drop Roll is the unwanted cousin of the drop dash from Sonic Mania. Press Spin in mid-air, then watch as Sonic drops down in a spinning state! Even better, this ability sends Sonic downward so fast, that he gains crazy momentum off of slopes! Be careful however, Sonic is pretty difficult to control in this state, and it's definitely the hardest skill to master here!
Other Abilities?
Uncurl Thrust
Tired of going to slow speeds? Trust me, this ability won't disappoint. Sonic, whenever he uncurls from a ball, will thrust himself forward a little bit, giving him control again and giving him some more speed, but leaving him vulnerable. This ability will not thrust you forward when you're in dashmode (we're not that ruthless), but you'll still have the ability to uncurl normally.
Pivot Dash
The original idea this pack was based on has been unfortunately pushed to the side. How unfortunate! Sonic, using the Custom1 button, can immediately reverse his direction and preserve his momentum, but he has to be on the ground to do it! In addition to this, Sonic gains a little bit of speed every time he kicks off a pivot, so do with that what you please.
Dashmode
Yes indeed, Dashmode is back! We already know that the vanilla dashmode flag can't actually break spikes, but Sonic says nono to that and breaks spikes in dashmode anyway!​
Other changes?
Some of Sonic's stats have been changed to make sure he isn't overpowered with his new Thok Burst. Both his starting and current acceleration have been lowered.
I just made him sapphire for no reason lol deal with it
KNOWN ISSUES:
the pivot dash is bad and useless and bad don't use it
CHANGELOG
V1: Initial release.

V1.0.1: Quick patch to fix the drop roll and thok not adapting to reverse gravity.

V1.1: Almost completely reworked the drop roll (not that it matters, still plays the same) and added an extension to the Uncurl move, now renamed to the Uncurl Thrust. Also raised the height gain for the SuperSonic Thok.

V2: Split the thok burst into two different parts; one for low speeds, and one for high speeds. the high speed version is the same, but nerfed slightly, and the one for low speeds gives you a pity thok with a predetermined distance.

V3: wow huge update
reworked both the burst and drop yet again, added basic visual effects to each (and dashmode!), and spikes will now be broken if touched while in dashmode!

V3.1: added sound effects i forgot to put in whoops
[Bug fix details and other additions will creep their way here if there happen to be any, which I don't doubt.]
Last edited: