My sister wanted to start working on another character, so here is a our
evil rabbit OC Ivory just in time for Easter.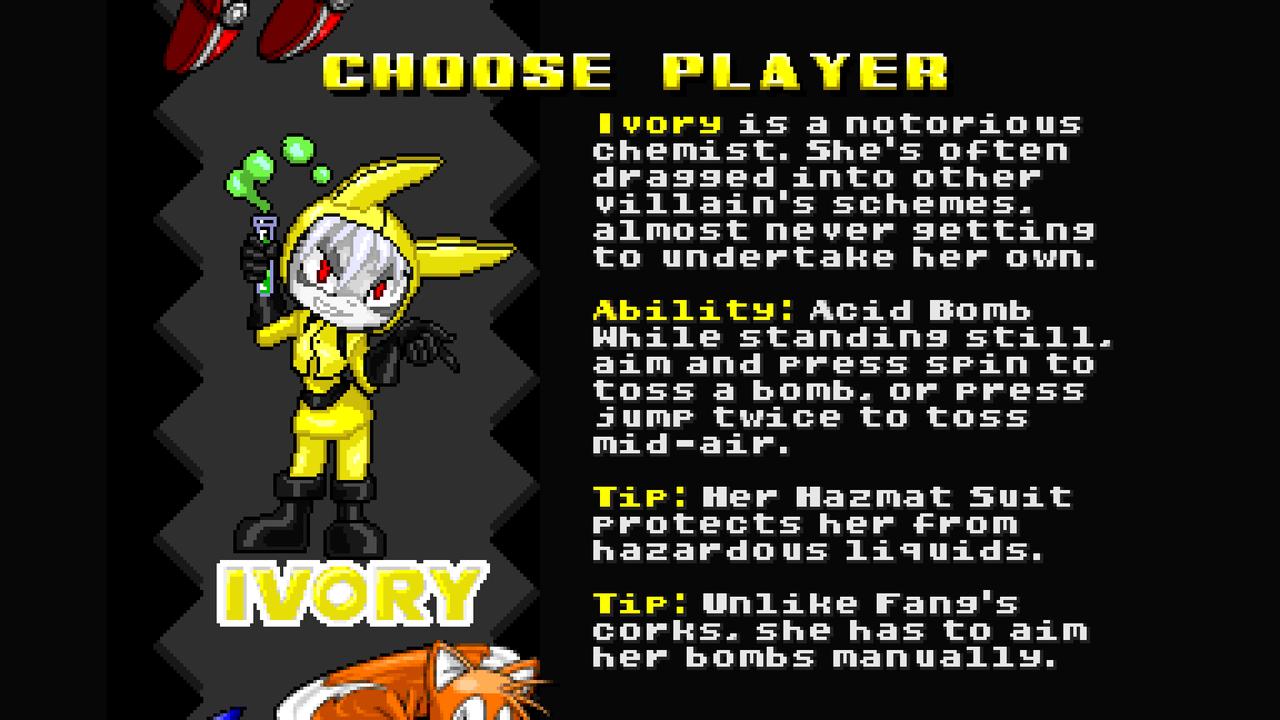 The villainous Ivory has come to reluctantly raid Eggman's labs.
Using her acid bombs she able to blast badniks or melt cracked walls, but she has to manually aim her throws.
Her bombs change depending on what shield she currently has, and some even have special properties
she can't roll or spin jump, but she does have good jump height and can land on top of enemies to defeat them.
And finally her hazmat suit protects her from the rare toxic liquid hazard.
Includes support for Battle Mode!
Logan8r: The Wad
ArtBunny: My sister, for the sprites and design
Aaron8r: My brother for fixing some code
ManimiFire: VS Shadow The Hedgehog's wall breaking code (Re-Useable Content)
Alice and Timeos: Hinote, which I learned some Lua from studying
Dirk: For the invention of Hug and Frozen Sprites
Sound effects from the games Svetlograd and Zuma Deluxe
Last edited: