I like your attitude!
Kart Krew™️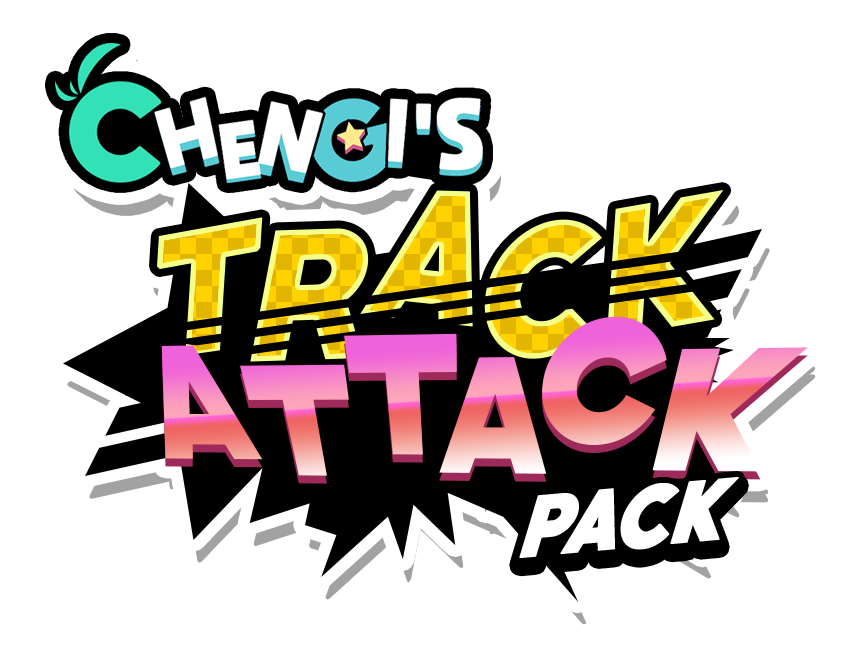 Introducing C.T.A.P!
(Pronounced see-tap, or si-tappu)
A collection of levels I've put together for your SRB2 kart racing pleasure!
NOTE: On account of current obligations, I am becoming increasingly more preoccupied with other work to continue making frequent patches for C.T.A.P. They will likely still happen, but expect there to be long periods of time without any updates. Apologies in advance.
CURRENT ZONES:
Obsidian Oasis Zone (Race)

​

Difficulty: ★★★☆☆
Laps: 3
​



​

What was once a lush, radiant spring becomes murky, dilapidated wreckage in the midst of a storm. A multitude of different-colored geodes light up the path as the player drives through.

​

Shuffle Square Zone (Race)

Difficulty: ★★★★☆ Laps:

4

​

Venture fourth into the upbeat urban environment that is Shuffle Square. This city has a rhythm that keeps its residents hopping around to the beat of the music -- pretty soon, you'll be in the groove, too!

Vermilion Vessel Zone (Race)

​


​

Difficulty: ★★★★☆
Laps: 3



Board Dr. Eggman's treacherous vessel for the race of a lifetime! The constant turbulence from the ventilation system might make you feel as light as a feather, so drive cautiously or you might just end up falling into the sky below! ...Although I bet if you were skilled enough you could use those fans to show off.


Avant Acropolis Zone (Race)


​

Difficulty: ★★☆☆☆ Laps: 3
The successor to Avant Garden, making its long-awaited return in the form of Avant Acropolis Zone! A gigantic kingdom soars throughout the heavens above. With gigantic flowers and pristine gardens, this floating wonder is a dream come true.
765 Stadium Zone (Race)
ACTUALLY IMPORTANT INFORMATION:
If you upload footage of this track to youtube, you might want to swap out the audio if you don't want a content claim from Columbia Music Entertainment. (warning: painfully anime

)

"oh god chengi what have you done what is this music i can't understand what they're saying but this track slaps" -- average certified testimonial





Difficulty: ★★★☆☆ Laps: 3
The final frontier.

No Items. Idols Only. 765 Stadium...




Are you READY?




(don't worry there are actually items I promise)




TERRA CUP:

Sketchberry Spring Zone (Race)





Difficulty: ★★☆☆☆
Laps: 4

Step into the colorful vista that is Sketchberry Spring. If you don't already have a smile on your face from the charming visuals and upbeat soundtrack, you'll have one after you have some good-old-fashioned summer fun hopping across the various rivers scattered throughout the course.


​
CURRENT VERSION CHANGE NOTES: (5.1)
Special thanks to SoupBowler, Eldog, and roy for getting a lot of this stuff to work.
​
General Fixes:

Sketchberry Spring:
Fixed all known exploits.

Fixed death pit near the end not being tagged correctly.

765 Stadium Zone:

Shuffle Square Zone:
As of 5.1, Shuffle is now a Hell Map and here's why:
The way that the turn in the mandatory ramp section before the window break is structured means it is actually, literally impossible to redo without drastically messing up the map geometry beforehand.

I am sorry, I have done literally everything within my power to find a natural fix for this jump. It is actually impossible. As for now I'm making Shuffle a hell map until it's fixed.

Changes have still been made, however.

Slopes have been made easier to anticipate.

Mobjscaled by 10%


Adjusted the ramp/arcade cut so that lower-speed characters can make the gap with the mobjscale change.
Last edited: