Currently featuring 4 maps, (eventually) with more to come, this map pack is aimed at multiplayer fun. Hopefully nothing spine-breakingly difficult, but even the gentlest of maps will harbour perils for the inattentive racer!
Wonder Cup - My own creations
- Crystal Caverns
- VR_Corrution
- Hilltop Haunt
- ???
Mirage Cup - Locations from other games / Ports
- Metal Harbor
- ZigZag Forest (WIP)
Crystal Caverns (MAPY1)​
Beneath a barren, icy tundra, discover various caves of gleaming crystals - who knows what else!
This 3-lapper shouldn't provide too much of a challenge, but watch out for patches of ice and bottomless pits! Oh, and don't anger the penguins.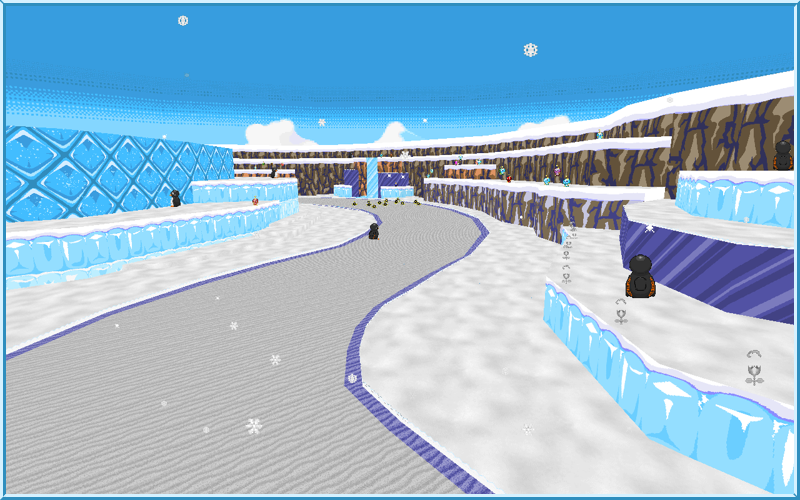 VR_Corruption (MAPY2)​
Why go to an
actual
race-track when you can race from the comfort of your own home? Plug in to Virtual Reality and race this moderately difficult 2-lap course. This isn't a super technical track, but there are hazards to watch out for, and very few walls to keep you on the track.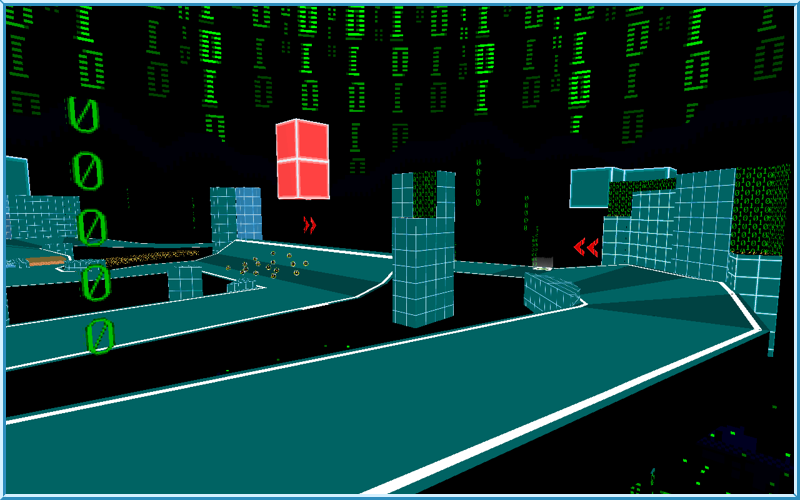 Hilltop Haunt (MAPY3)
​
Re-made from scratch, this map still features an uphill ascent to a spooky church. Less U-turns, a friendlier layout, and a strange green liquid turning all the vegetation evil?! Death is probably still hanging around somewhere...
The easiest map in this pack, this 4-lapper isn't too punishing, but i'm sure other racers will still be out for blood - and braaaaiiiiins!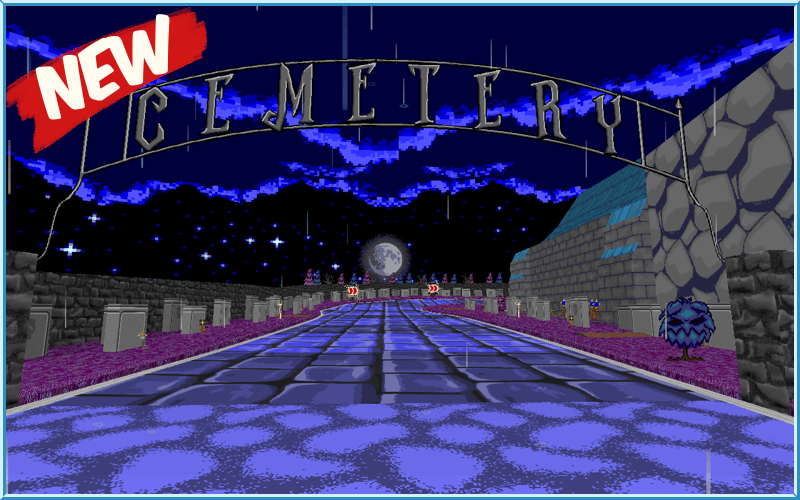 Map Y4 - I'll let you know when I decide
Metal Harbor (MAPY5)​
A Sonic Adventure 2 level, re-imagined for kart. Race along metal walkways, past oil tanks (maybe), missiles, an aircraft carrier and A BIGGER MISSILE?! Smooth slopes and springs a-plenty.
Nothing too challenging, but watch yourself while jumping between platforms, or you could find yourself taking a swim.
(Looks best in OGL, sorry software gang)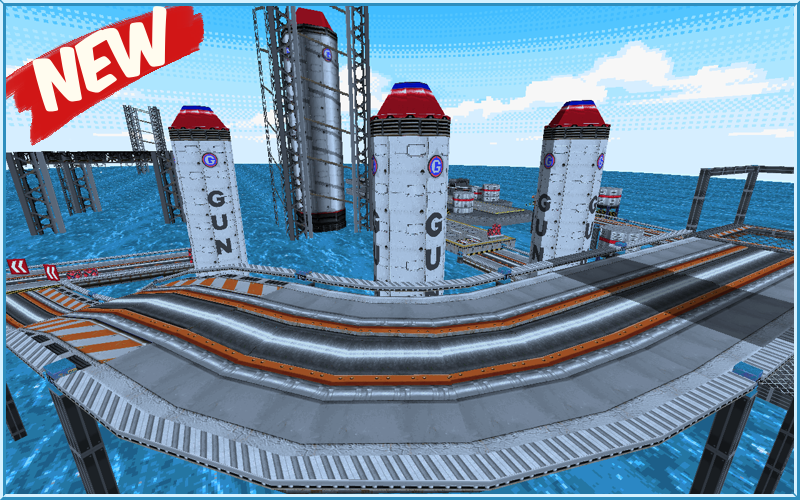 V2
(I can't really remember it's been ages)
Crystal Caverns
More re-worked visuals and a good chunk of custom textures
2nd shortcut visibility improved
Exit of the ice-tunnel now much less deadly
Fewer death pits, and off-road cushioning for some

VR_Corruption
New name who dis
Hazards standardised, now more predictable
More shortcuts, visibility improved
Some parts of the track simplified
More checkpoints

Hilltop Haunt
Everything

Metal Harbor
Released
V1.2
Updated all map previews and minimaps

Crystal Caverns
Visual improvements throughout the map
Shortcuts been reworked, mini-shortcut removed
Re-made various parts of the track and most ice sections
Refined checkpoints
Added penguins!
Tried to make jumps less punishing if slowed beforehand
Change the encore remap... again

VR Towers
Small visual improvements, added skybox!
Made sneaker panels more visible
Checkpoints on white lines now give drop-boost
Re-made sloped turns
Shortcuts more visible and consistent in texture use
Smoothed out slopes for added visibility
Split paths at start for less chaos
New textures for direction signs
Added easter egg!

Hilltop Haunt
Small visual improvements
Fixed a spot where players could get stuck
Widened pretty much the whole map
Reworked the graveyard shortcut
Improved performance
Reworked the boulder-throwing gargoyles so hopefully the track gets less cluttered
Improved visibility for the first turn

V1.1.2
Hilltop Haunt
Flower-beds can no longer be directly driven onto.
2nd set of boulders are working again
Teleporter tweaked to reduce chances of bumping on exit
Some mud-puddles slightly reduced in size

V1.1
Encore support! All maps now come with encore palettes, some fairly minor, others pretty damn ugly :P

Crystal Caverns
Small visual and layout tweaks to CC
Chao pool now VIP area (fence added)
Ceiling raised on first shortcut, invincibility now works here consistently
Ice tunnels have a few patches of normal traction
Moved 2nd group of item boxes a bit backwards
Mini-shortcut now more risky

VR Towers
Preview image changed
Certain walls glow with animated textures
Animated textures in general should sync up better
Growth is now compatible with the speed-pad jump
Checkpoint near speed pad can't be missed
Starting area safer and less clustered
More barriers have been added to make parts of the map safer
Shortcuts have been made more visible
Blue boxes changed to reduce performance issues, are also now quicksand instead of holding the player in place
Electric floor hazards have been reduced in size

Added MAPY3 - Hilltop haunt
Thanks to;
Pepperdork for many things, including the lua behind the penguins.
Marsh for some skybox textures used in Metal Harbor.
The folks who've helped with testing and troubleshooting.
Everyone who helped me find music.
- Barki
Supporters / Co-Authors:
Last edited: