The pre-existing Tikal, while nice, just wasn't quite up to par with the rest of the roster. So, I made my own.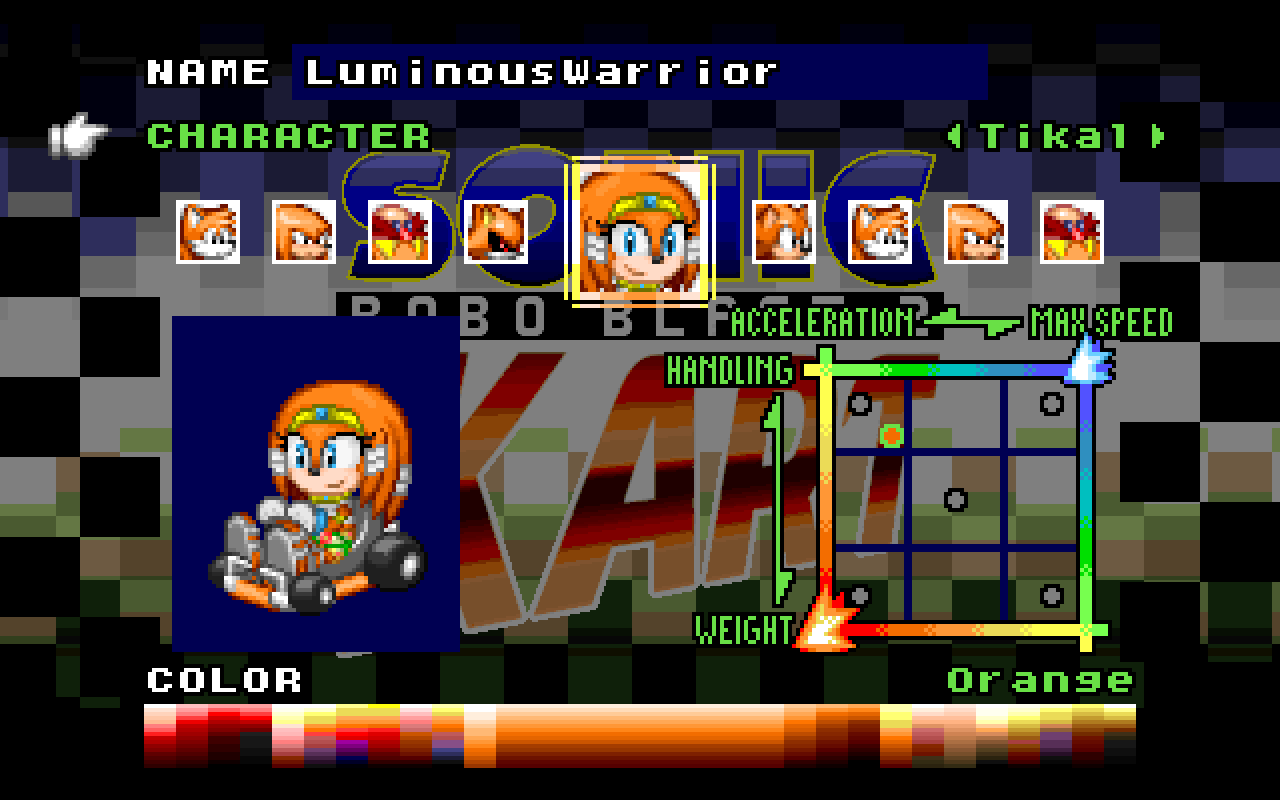 STATS
Speed: 3
Weight: 3
CREDITS
Chengi, for making Amy Rose, who I used to make sure I didn't completely mess up the proportions.
B. Comet, for his help with the eyes and A4A6.
Various others users on the Discord for feedback.
The usual, SEGA for making Sonic, the Sonic Robo Blast team for Sonic Robo Blast, Kart Krew for SRB2Kart, the people who made the Doom engine being used, ect. Tell me if there's someone I missed.