What permissions do you give others to modify and/or maintain your submission?

Modify: ASK ME - Maintain: IN MY ABSENCE - Others must ask me for permission before modifying my submission or use it in their own work, and I reserve the right to say no for any reason. However, if I can no longer be contacted, I give permission for my entire submission to be maintained by others.
I made sure my file(s) follow the Submissions Guidelines

Yes
I named my file(s) correctly (see Filename Conventions)

Yes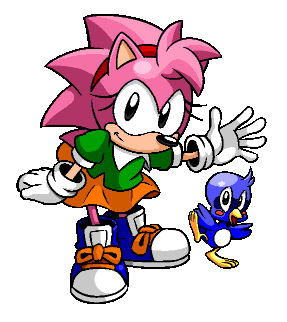 Have no fear, Amy Rose is here, and with a brand new set of abilities inspired by Superstars and Origins to boot! While she can now Spin Jump and roll, her hammer is no longer capable of breaking spikes or boosting springs. However, with her ability to still bust walls and floors, Superstars Amy (Samy, for short
and a jab at Origins
) finds herself to be flexible in taking whatever route she pleases.
NOTE:
Samy uses a separate skin from vanilla Amy. This is to allow for freedom in netplay and avoid reloading the game.
​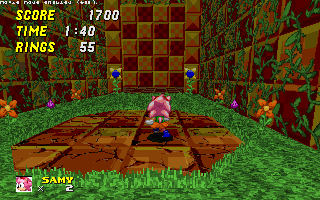 Spin Jump/Spin Dash
Samy trades off some of vanilla Amy's jump height for the ability to spin! This allows her to roll under crevices and jump on enemies.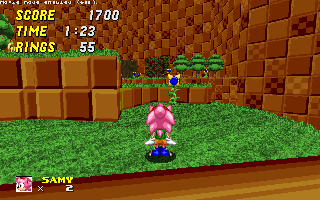 Hammer Attack
Press Jump again after a jump for a small boost up into the air. It's not a very strong double jump, being weaker than the Whirlwind Shield, but it does come with another function...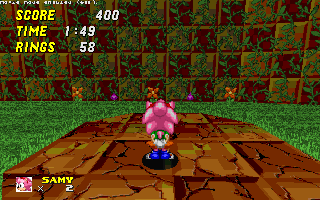 Floor/Wall Busting
In the Hammer Attack state, Samy is capable of breaking both walls and floors! This allows her to access routes some characters can not progress through. However, unlike vanilla Amy, spikes can not be broken, and springs are unable to be boosted when hit.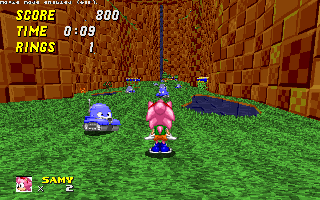 Hammer Rush
If you keep Jump held after initiating the hammer attack, and then hit the ground after hearing the revving noise, you will transition into the Hammer Rush attack! In this state, Amy will instantly rush forward at her
regular
max speed, overriding the speed boost from sneakers or speed from momentum, and can still move around with full control. Any enemy that collides with her will be damaged. Samy will continue rushing forward as long as Jump is held throughout, but can be taken out of it if she lets go of Jump, rushes for more than a second, or is taken airborne somehow. If you let go of Jump after hearing the revving noise before landing, she will cancel the maneuver.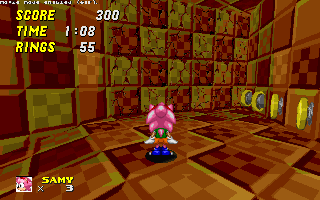 Hammer Rush Wall Busting
Samy will also bust walls without any interruption in this state! However, spikes and springs are not effected as well, and she can not break floors in this state.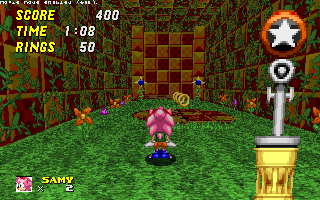 Combining these moves together, Samy is capable of taking almost any route both safely and swiftly. Not all routes will be accessible to her, however.​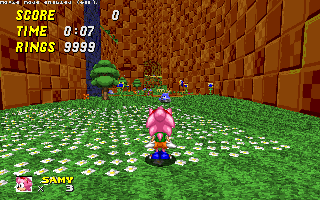 Super Form
Samy is also capable of going Super Samy with all 7 Chaos Emeralds! While she does obtain a speed and jump height boost, she does not gain any new abilities.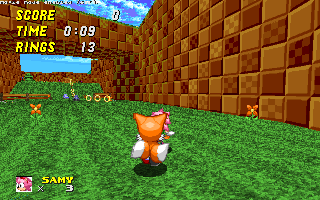 Samy & Tails
In Single Player, an option to pick Samy and Tails is available on the Character Select! It functions identically to Sonic & Tails.​
Tripel The Fox
Helped with playtesting, programming for floor busting, and miscellaneous adjustments.

psychetron
Helped with playtesting.