I made sure my file(s) follow the Submissions Guidelines

Yes
Ryder The Falcon - The Rock-Solid Dark Destroyer!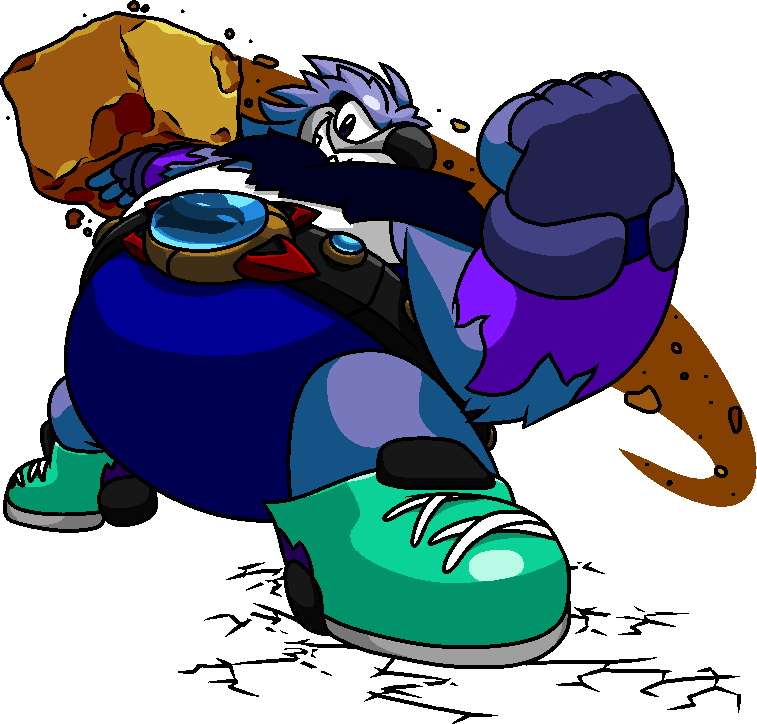 Ryder is a Dark Gaia-corrupted heavyweight wrestling champion from the mean streets of Westopolis, ready to dig and battle robots for you. With the power of splats and papersprites, Ryder has full 3D abilities that are sure to be fun to tear through Zones with!
​
---
PASSIVES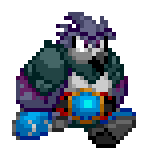 ​
Ryder's passive abilities are quite different from what you'd normally expect from a SRB2 character. He has a bird's jump, and many other things that come with it.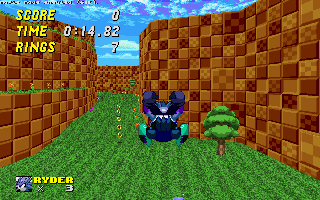 Ryder has a heavier weight than everyone else due to being metal-bodied, so he falls fast after a jump and can take massive advantage of the ol' reliable Badnik Bounce.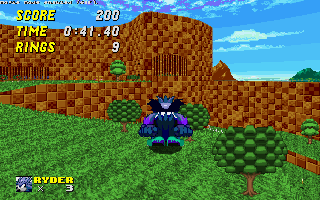 If you jump from a high area, you can land with a body slam shockwave that'll destroy enemies, similar to Super Knuckles. You'll see afterimages if you've jumped from high enough, so don't worry!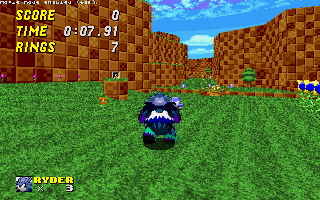 His heavy weight also negates knockback, making him stagger backwards rather than fly off, which makes him sturdier in tight areas above pits.
---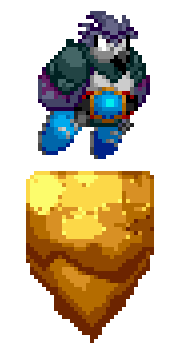 JUMP ABILITY: PILLAR RISE
​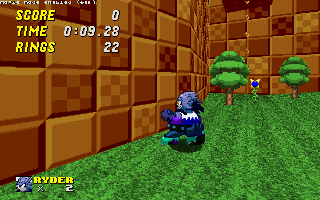 Ryder can create pillar-like platforms in midair by gathering material from wherever possible. Up to one time per jump unless he's in his special super form. Pillars and blocks don't count, so you can't cheese! However, even if you aren't Ryder, you're allowed to stand on them.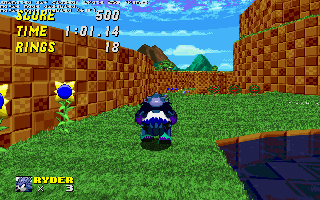 You can use the pillars as another platform to jump off of while they're still being summoned, so you can even triple jump with the proper timing!​
​
---
SPIN ABILITY: ROCK THROW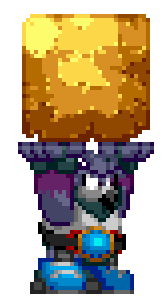 ​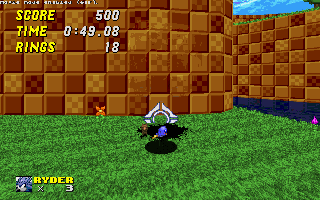 Ryder can create and throw up to 5 blocks to build his way upward, the oldest one gets destroyed if he creates a sixth block, and they crack so you know which ones are next.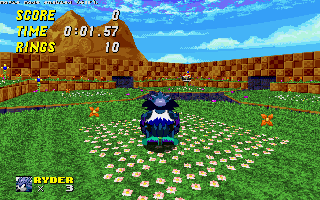 You can also use them as a means of a ranged attack to damage Eggman's machines or Badniks.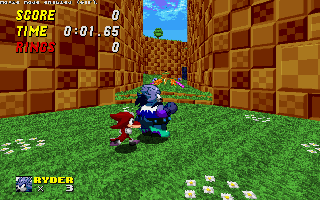 If you use it near a player, you can lift them up and toss 'em Mario Maker 2 style. Either to help or to hurt, it's up to you!
NOTE: I do not condone bullying.
If you get stuck, press a quick tossflag to destroy everything and get a move on.
If you don't like the default controls, you can reverse them by typing
ryderflipaim 1
in the console.
---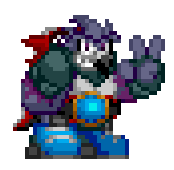 CREDITS
​

Special Thanks:
TripelTheFox, Inferno, Frostiikin and FlyingNosaj for helping in the past in other stages of development. None of their work is included in the final product but they deserve recognition for what they did to help.
RalphJeremy65 for allowing me to use Gemma assets as placeholders.
GXP3000, MotorRoach, Icebergon (Arsene) and A1 for in-depth testing.
The CSCS for testing, alongside my friends in The Adventurer's Guild and Roach's Gas Station, and other little friend groups for helping and giving feedback along the way.

I couldn't have done it without any of you guys.​