I give permission for this addon to be reused, modified, or ported by anyone

Yes
I understand my submission will be rejected if it does not follow forum rules, Submissions guidelines, and/or file name conventions

Yes
⚠ The game will explode if you load a palette mod from the "Addons" menu. ⚠
To load a palette mod in SRB2, you have two options:
• You load it using the "-file BirdPal-v1.pk3" parameter.
• You launch the game with it using a launcher.​
---
Hello, friends! ~
Are you tired of playing the same SRB2 over and over?
Yes? Well, sorry, I can't do anything about that.
What I can do however is to make it
feel
different.
Introducing Plume's Palettes!
That's right.
While I can't make maps and characters, I'm decent at toying with colors.
So, colors are exactly what I'll share with you today!
BirdPal
A colorful hue-shifted palette that stays true to vanilla.
It started as a port of my
kart palette mod
but I tweaked it a bit more.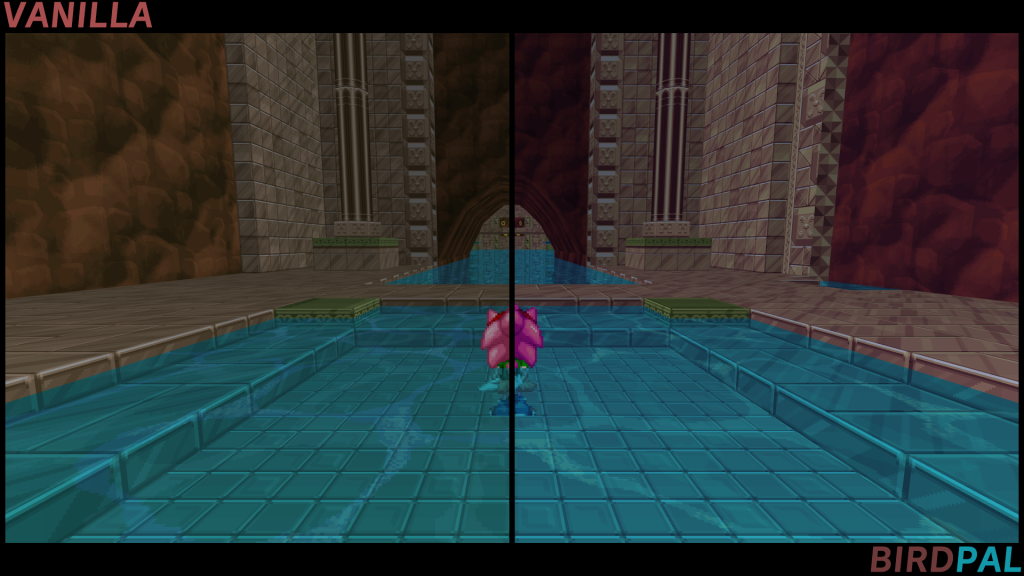 PlumPal
My older palette, which is very hue-shifted and less saturated, giving a pretty different look to SRB2.
It's pretty much based on the palette I use when drawing.