I give permission for this addon to be reused, modified, or ported by anyone

Yes
I understand my submission will be rejected if it does not follow forum rules, Submissions guidelines, and/or file name conventions

Yes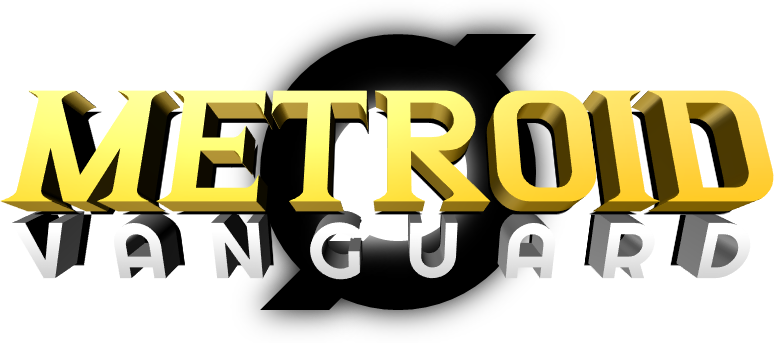 Metroid Vanguard
is the story campaign's name for
Samus Aran
, a character mod originating from much excitement upon seeing Metroid Dreadnought!
Whether you play Samus' story which comes with unique dialogue, stages, events and bosses...or play Hunters to fight other players, looking for powerups and aiming for 100% item rate is always the name of the game! You can customize the game with the Gunship's menus, so if you really want to play 3rd person, suck at aiming, etc, you'll be covered with the Lock-On and other accessibility options.
New 2.2 Features:
Up to 99 save files that are even cross-compatible with online play or levelpacks.
New story, events, dialogue, and DSZ4+ACZ4! Features new secrets, bosses and enemies.
3 new optional bonus items, new hidden techniques, and a Lock-On for people playing third-person, are bad at aiming, stuck in a laggy net-game, etc!
Hunters gamemode! Specialized version of Match just for Samus with optimized settings. Crossplay with Sonic characters and mods like Duke is still possible!
New options, first-play menu, and (highly recommended)auto-add feature for SamusMusic.pk3.
BurningFox - Upgrading the player sprites from the original Dreadnought ones, and making the Power Suit variants!
Lightdasher - Making the sprites for Arid Canyon 4's custom boss!
Giancarlo1987 - The Metroid Vanguard logo you see in the thread!
DrStephen - 100% ending firework sprites
SMS Alfredo, Bloops, Tatsuru, Amperbee, Flame - Giving me Lua tips when I got stuck
Hero 3.0 TSB - Adding an extra frame to Samus' jump animation.
Nev3r - Letting me edit assets from his canceled Samus to make the new visor-edges.
Rumia1 - Getting placeholder MIDIs for those unable/unwilling to get SamusMusic.pk3
Motdspork - Being a big inspiration with his Duke Nukem release!

And from beyond the SRB2 community
Spore Spawn - Allowing me to use and edit his reticule for the scan visor, and also the item capsule for the 3 new bonus items!
TerminalEst123 and the Metroid Dreadnought Team - Main inspiration. Some of og base assets. Generally being awesome.
Ramagno - For the side view of the Omega Metroid sprite, originally seen in AM2R. I based the design and other angles of his sprite!
Music Composers - I've included a tracklist with credits alongside the SamusMusic pk3! Hope I did okay by you all the way I mixed it in. Special thanks to MetalWario64 for remastering some tracks exclusively for Metroid Vanguard!
Samus teaches you how to play as you go and unlock upgrades one at a time, so you should be able to ease yourself into it even if you've never played Metroid games. Your ship unlocks advanced info, so stop back often if you like knowing all the intricacies!
A big update improving gfx, performance, gameplay physics and adds new tricks like Screw Attack walljumps and omnidirectional walljumps. Still a bit rushed, so we might need a 1.3a patch someday.
-Disabled the "cross" crosshair type's aim-adjust when in netgames to avoid desyncs. Though I really recommend using any other crosshair in general.
-Added a special optimized level you may enter before save files show up to avoid crashes. This auto-loads in single player. In netgames you may select it at your whim. The save menu pretends this stage doesn't exist and will treat the last level or boot level as the "current level".
-Added stage preview pictures for DSZ4, ACZ4, and the Safe Save Load level.
-Added jump buffering from falling & pain states for easier player control.
-The Wave Beam charge shot no longer self-inflicts damage when shot at certain angles in coop.
-The Plasma Beam now has a seperate explosion hitbox for opening monitors easier.
-Players now respawn with an increased amount of minimum ammo if they Game Over to bosses in DSZ4 & ACZ4.
-Improved performance when other players all spam missiles or wave shots.
-Removed compatibility with Duke Nukem mod in favor of compatibility with upcoming Duke update.
-Random misc minor stuff
-Added compatibility to use Samus' custom dialogue system on non-Samus characters. All you need to do is add player.mo.forcesamustext = true when calling the function. For examples on actually using the function, enter LUA_SAMM with SLADE and use the CTRL+F feature to look for "example part 1" and "example part 2". The Samus Dialogue function on line 1500 also gives extensive detailing on its variables. Requires knowledge of Lua.
-Optimized save & loading code to be less intensive.
-Saves no longer instantly auto-loads save 1. Wait as you long as you think you'll need for your game to catch up.
-You now have to play the Metroid Vanguard campaign for achievements. Make sure "World Events" are not disabled!
-If your savefile has the "cleared game" achievement, story dialogue will now stop appearing on that save.
-Game now autoselects current-level if you're a netgame joiner.
-Samus now shoots a little higher if the player forces the crosshair to 'cross'. Personally I still recommend the Angle Crosshair.
-The default setting now lets joiners join with their personal save files. Enter your ship to turn this off or on. Does not override your old save.
-Improved custom skincolor detection for Samus' "custom suit" options. Custom skincolor mods no longer need to be loaded in any specific order to work properly either.
-Autobrake no longer applies to the morph ball regardless of setting.
-You can now reset the first time setup menu in the ship options.
-Updated Morph Ball physics. Speed retention massively improved.
-Updated non-morphed physics. More responsive strafing and momentum redirection.
-You can now morph from springs and when walking off ledges, but vertical momentum is cut.
-Beam Combos and Hyper Beam are *much* less performance intensive.
-Samus' viewpoint is now higher in first person to reflect her actual height.
-Minimum spiderball charge increased from 38% to 50%.(Happens when morphing in midair.)
-Boost Ball now draws in ammo/energy pickups and no longer drags down the spring ball effect.
-Added a framejump system (5 frames of coyote time) to make jump timing windows more generous. Does not apply to the Spring Ball.
-Removed Crystal Flash's instant Shinespark and Screw Attack. They caused players to accidentally fling themselves into the stratosphere too often.
-Some of the Wave Charge Shot's diffusion blasts will home into nearby enemies or monitors now. (But never players)
-Added fall height stun. Doesn't apply to morph ball.
-Removed Crystal Flash scroll text. The player's likely too overstimulated at this point to take all that in. Just mash that missile button!
-Updated the look and feel of most weapons, their impact, explosions, etc. The new visuals are purely cosmetic and do NOT affect hitbox or damage balance.
-Morph Ball leaves a Metroid Prime style trail now when moving fast.
-First person arm cannon now angles itself based on your movement. Can be turned off in the Ship Menu.
-Explosion glares now reflect Samus' face in her visor like in Metroid Prime
-The main Spider Ball HUD now shrinks rather than disappears whenever you're not actively using the Spider Ball, sparkles upon a full recharge, and now also blinks and glows purple when the Spiderball is unusable. -Added extra graphics when the speedbooster activates.
-HUD now encircles the lockon health meter, and displays a small graphic of said enemy + their weakness.
-Scan visor icon pops up when it's usable.
-Minor update to Samus' walljump animations
-Frozen enemy Ice Blocks are now true 3D thanks to 2.2.9's splats.
-Stole SA-Sonic's saloon door bust gfx.
-Enemies now catch fire from plasma beam kills
-The main Spider Ball HUD now shrinks rather than disappears whenever you're not actively using the Spider Ball, sparkles upon a full recharge, and now also blinks and glows purple when the Spiderball is unusable.
-Boost Ball tackle damage nerfed (*36 to 30*), but granted a missile tank steal mechanic! The odds are based on the victim's max missiles. IE: 11% success chance if victim has 20 missiles, but 71% if they have 200. It always fails against a max count below 20.

-Hitting the winning player in Hunters with charge shots now drops prism orbs. Only you can see these and pick them up. They replenish 5 energy and 1 missile, are slightly magnetic, and disappear within 8 seconds. Their magnetism can be strongly amplified with the charge beam's pull-in effect.
|Power Beam charge shots grant 1 orb, Spazer and Ice grant 2, Wave and Plasma grant a large prism.
|As an exception, Bombs and Boost Ball tackles also grant prism orbs (*with a 1 second cooldown*)

-Nerfed the Wave Beam's Charge Shot/Beam Combo damage(46 to 39) and slowdown debuff(80% to 30%), but added the status effect "Wave Overload". Wave Overload lasts for 2 seconds and makes Samus:
|Uncontrollably spam missiles and beams if not Morphed, otherwise spam bombs.
|Randomly and instantly swap beam weapons |Randomly start a beam combo if you have alot of missiles (50+)
|Unable to charge, use Power Bombs, Super Missiles, the Speed Booster, Spider Ball, or the Boost Ball.
|Able to Screw Attack instantly, instantly dispells the effect. However, your launch angle will be uncontrollable.
|Forced to turn your shinespark charge into an instant Shinespark/Ballspark forward angled directly at your shooter. This can backfire at the shooter, but also be used purposely to make someone fly straight into a pit or crusher

-Death Ball:tm: impacts now make the user recoil, but fires flaming bolts across the field and inflicts Wave Overload status.
-Updated a few admin-intended functions normal players were able to access.
-Monitor respawn custom time menu option works properly again.
-Beams and explosions no longer clip into walls when fired from point blank range.
-Fixed 2.2.10-update related HUD errors
-Fixed a 2.2.10-update related glitch where you'd lose the ability to fire/morph.
-Fixed 2.2.10-update related immortality glitch.
-Patched out rare crusher softlock in Eggman Castle 3
-Changed methods so mods trying to force SF_SUPER and transform sectors won't bug out.
-Misc minor bugs.
Just a quick update.

-Added 2.2.9's new glow-rendering to certain effects.
-CHAOS MODE: Samus' Hyper Mode enemies never spawn in Chaos Mode, Emeralds never act like single player tokens, and Samus can't hurt others anymore. Probably won't work in full compatibility, but right now, if you add Samus before Chaos Mode, it's quite playable at least!

Balance Changes:
-Lowered damage taken from instakills. (49 to 40. Fusion Mode is still 65.)

Bug Fixes:
-Put in a safeguard reverting Samus' color to the default if you tried to save a color above the amount you have added at this point. This caused crashes for some people.
-If infinite lives are on, Samus now also has infinite respawns.
-Fixed the ".bat' file mistake from the 1.1 release.
Options & QOL Changes:
-You're now presented a clear warning and option to censor the ACZ4 corpse scene when you enter ACZ4.

-The First Setup Menu now sets your Crosshair to "Angle". It only does this for the first time playing, hopefully that's an ok compromise.
-Default Lock-On setting is now "toggle" rather than "hold".
-Cursor now starts at your saves rather than "Play Without Saving", and you'll need to hold jump for 1 second to select "play without saving".
-New tutorial on Lock-On, Charging, and Monitor Hunting, since some poor confused souls were being introduced to Samus in Hunters/Match/CTF, otherwise only knowing how to spam poorly aimed powerbeam shots.
-Revised Level Clear theme by MetalWario64.
-Directional blood splatter when getting hit is now a Prime-style light.

Balance Changes:
-Powerbombs/Hyper Beam instakill Egg-Guards, and their teleport now accounts for vertical aim, momentum, and height limitations.
-The ACZ4 and DSZ4 bosses deal less damage. (Roughly 10%, depends on attack)
-Hitting Samus players multiple times in a row with weaker attacks will now also be able to make them drop their emeralds/flag.
-CF is 20% less common in Hunters/Match/CTF.
-You'll regain a spacejump if you bounce off a monitor.(Remember you can also morph/walljump to freedom when "stuck" in a corner)
-Edited ACZ4's ending to make the implied trick more apparent, hopefully having players disregard the Shinespark and Boost Ball sooner.

Bug Fixes:
-The Hunters/Match medals for winning in Challenger Mode are fixed! By extension, the True Hyper Beam Combo is available again!
-Fixed Hypermode enemies not spawning properly upon respawn in single player if the mapheader had noreload.
-Enemy rolling now only happens in 2.2.9 to prevent lag when using 2.2.8.
-CF glow is now disabled if you're using software to stop lagging the game. Thanks, ancient renderer.
-Fixed a rare save loading issue upon respawn.
-More various bugfixes and minor balance adjustments.
-Rare crash upon booting save menu. About 0.1% to 10% chance depending on how laggy the game is. Playing in Software or using the Android port also increase crash odds. This should sort itself if SRB2 ever gets optimized, but perhaps I can figure out a solution one day. Custom online-compatible save systems are tricky.
-Adding SamusMusic.pk3 BEFORE SMCL_Samus means you get the placeholder music. Add Samus first, then add it or just let the auto-add feature do it's thing.
There is an isolated gorey scene in the darkness of ACZ4. You'll get an unmissable warning well before it appears and an option to turn it off if this kind of stuff bothers you.