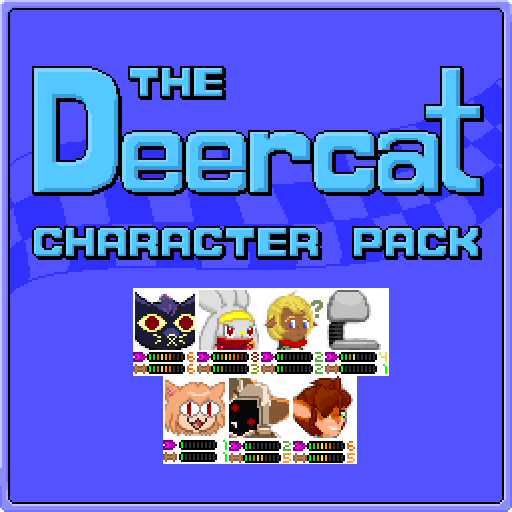 Alright, with fancy graphics out of the way, here we go! The pack that contains all the characters I've done!
Characters
Mae Borowski, from Night in the Woods!
She's a solid 6,6, a bit on the heavy side. She comes with sounds all sourced from in game, which was a lot harder than you might think!
Raboot, from Pokemon's Galar region!
This edgy rabbit will (hopefully) work their way into your heart as they did mine. Clocking in at 8 speed and 3 weight, this character is fast, light, and agile.
Rinn, the flower elf!
This is my original character I initially created for a number of things, but never got to use her for any of them, Now, she comes to life in Kart!
Coming in at 2 weight 2 speed, she's lightweight and quick to come back from anything that's thrown at her.
An office chair rolls its way into--huh?! An office chair?!
Yep! I made an office chair. Fit with rolling noises, chair noises, and... chair... imagery.
It's lightweight and accelerates easily, just like you'd expect an office chair would. [4,1]
Taokaka, from BlazBlue, joins Kart!
Focused on quick recovery and enduring bumps, she can recover fast when hit, getting her back into the fight faster, meow! 2 speed, 5 weight.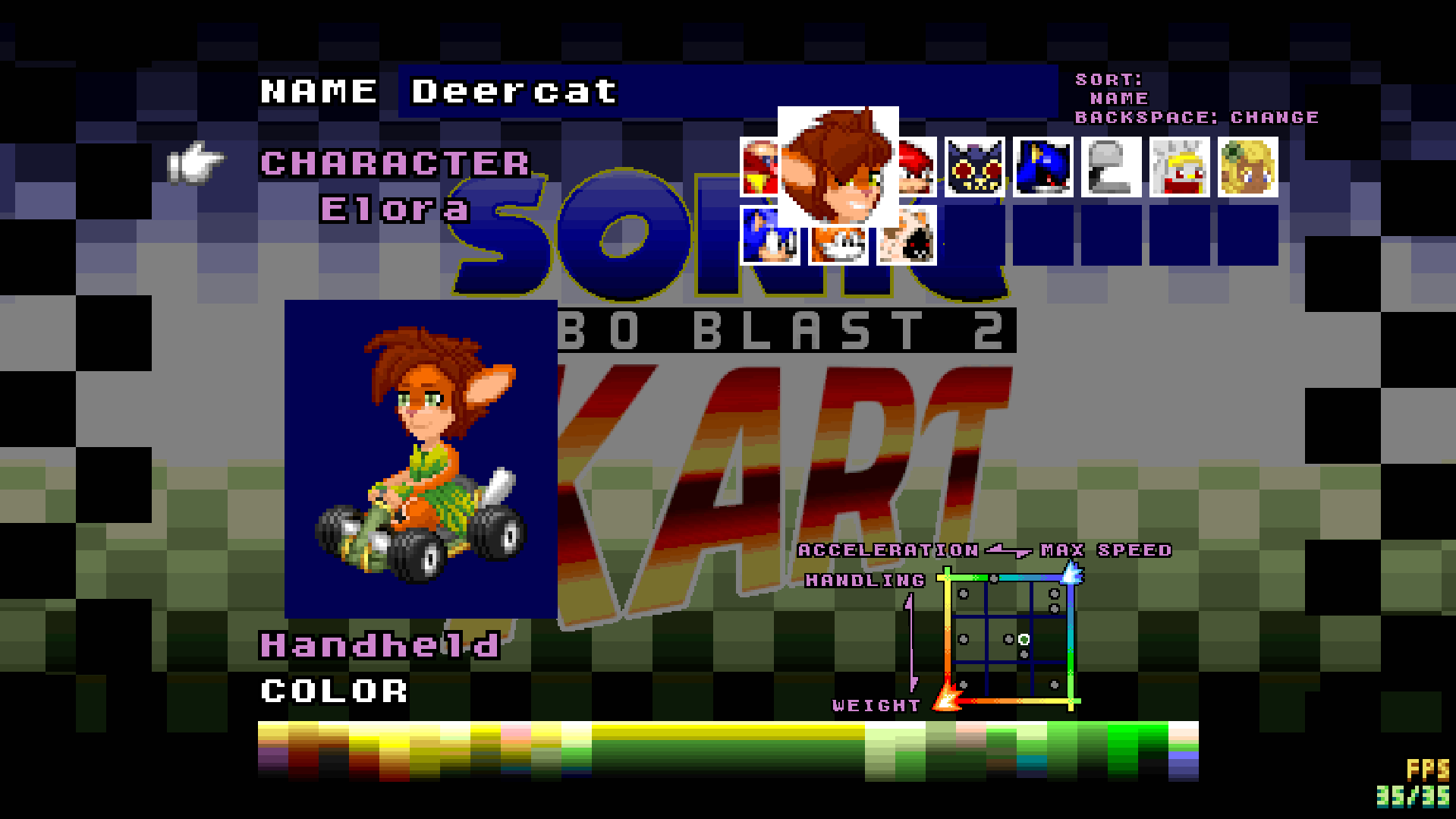 Elora, from Spyro: Reignited Trilogy prances into the fray!
Coming in at 6 speed, 5 weight, she's a well rounded racer, and has plenty of sass!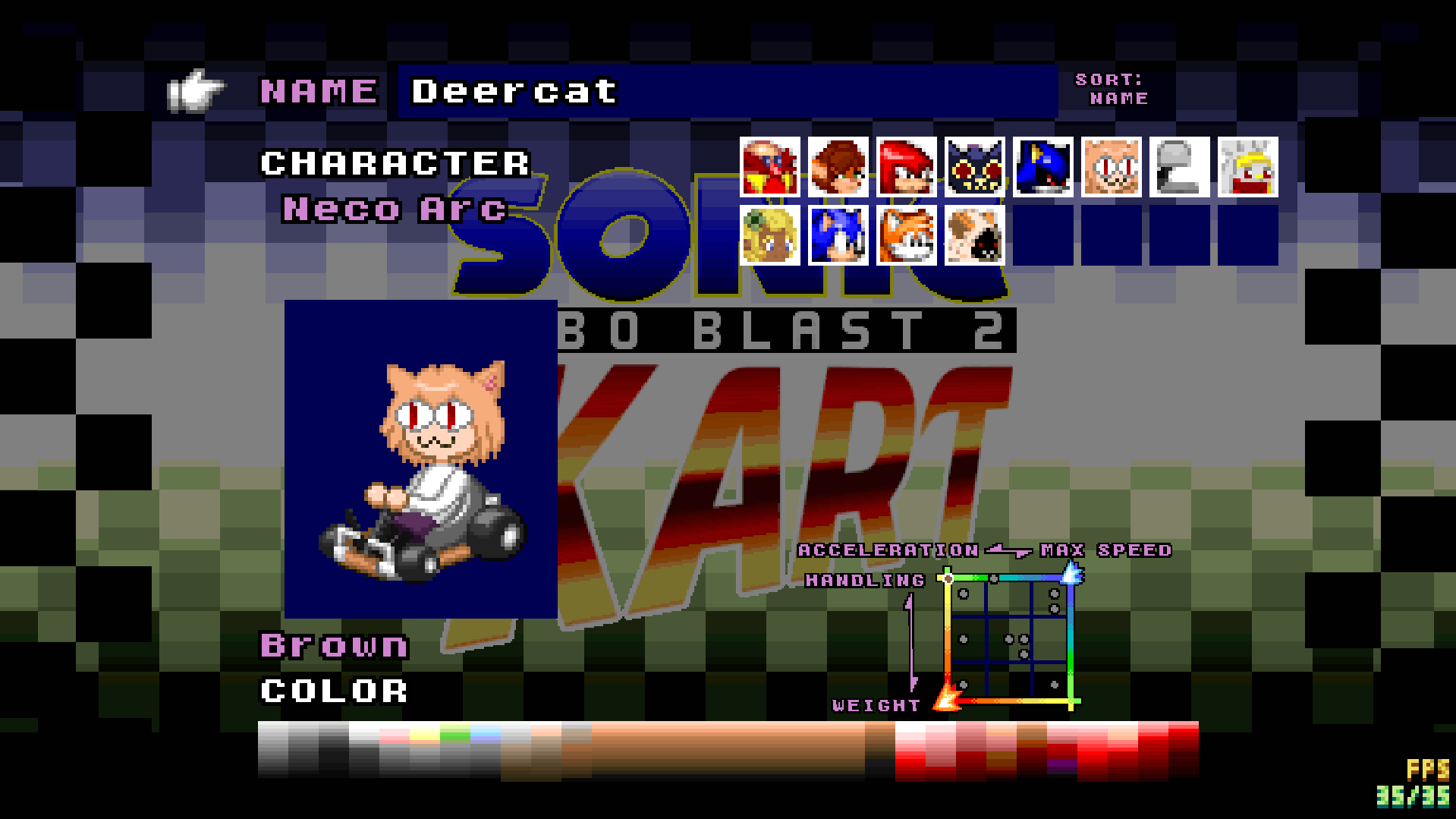 Neco Arc, from the Tsukihime series, drives in recklessly!
She's someone who can take a beating and keep recovering, coming in at 1 speed 1 weight.
Changelog
v1.0 - release!
v1.1 - changes to Taokaka's shading
v1.2 - nerfed Raboot's gloat (it was too loud)
v2.0 - Released Elora!
v3.0 - Released Neco Arc!
Credits