Introducing...


The Noob!

Made as a character for all skill levels, Noob has a large arsenal to get him through the levels.
​
Abilities:
Sword: By pressing spin, Noob will slash his sword forwards, functioning just like Amy's hammer.
Adaptation: Normally, Noob can double jump, but on water he swims!
No lungs: Who needs those, anyway? death timers are not a problem.
Bomb throw: Like fang is his boss battle, Noob can throw a bomb in an arc by pressing custom 1, fire, or fire normal.
Sacrifice: Pressing custom 2 causes Noob to lose 5 rings in exchange for 3 seconds of invulnerability. Might hurt.
Custom 3: a surprise
Kirby gains the sword ability from the Noob.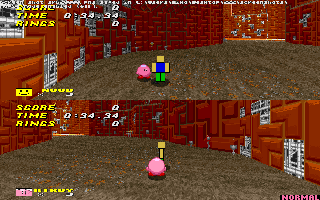 He also has a super form: Guest!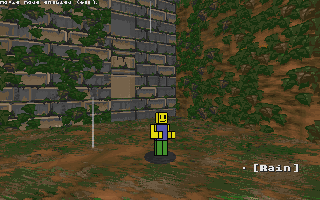 You got the emeralds. Might as well just skip everything.
Super abilities:
Sword end-lag is removed.
Flight is possible.
Bomb cooldown is reduced.

to cancel it, press the toss flag button.
Changelog:
v 1.4.1:
-Steve was replaced with MT_UNKNOWN.
v 1.4:
-Spherification is no longer a thing. Caused too many problems.
-Many new abilities.
- Changed CSS.
-90% jump power, for balancing reasons.
-Probably other things I forgot.
v.1.3:
- Roblox brings you: sounds. And spheres. and sounds.
-One new ability: Spherification! Pressing custom 2 while standing still will turn Noob into a ball. As long as you're in flat ground, there's a 75% chance that the enemy gets killed (somehow I made it backfire). You can also use it to cancel sword end-lag!
-Guest's fire trail was removed. It only caused lag.
-Accelstart has been reduced from 96 to 87.
-New roll sprites, for Noob and Guest.
v.1.2.1:
-Bugfix: Sign now displays the correct graphic.
v.1.2:
-Idle animation. May make you lose control.
-A small secret if you use
a certain other cube character.
-New CSS icon and text
v1.1:
-Added emotions! Noob now has a soul!
-Super form sprites that (slightly) resemble the Guest. No hat, though.
v1.0:
-Initial release.
Credits:
katsy: Super cancel
Tripel the fox: Kirby ability table
Frostiikin: removal of sword lag
PencilVoid: Helping me fix one (1) bug
Simon_T: Bomb throwing ability
Last edited by a moderator: