I know that Rosy will be in R2 but I can't wait that long so here's my version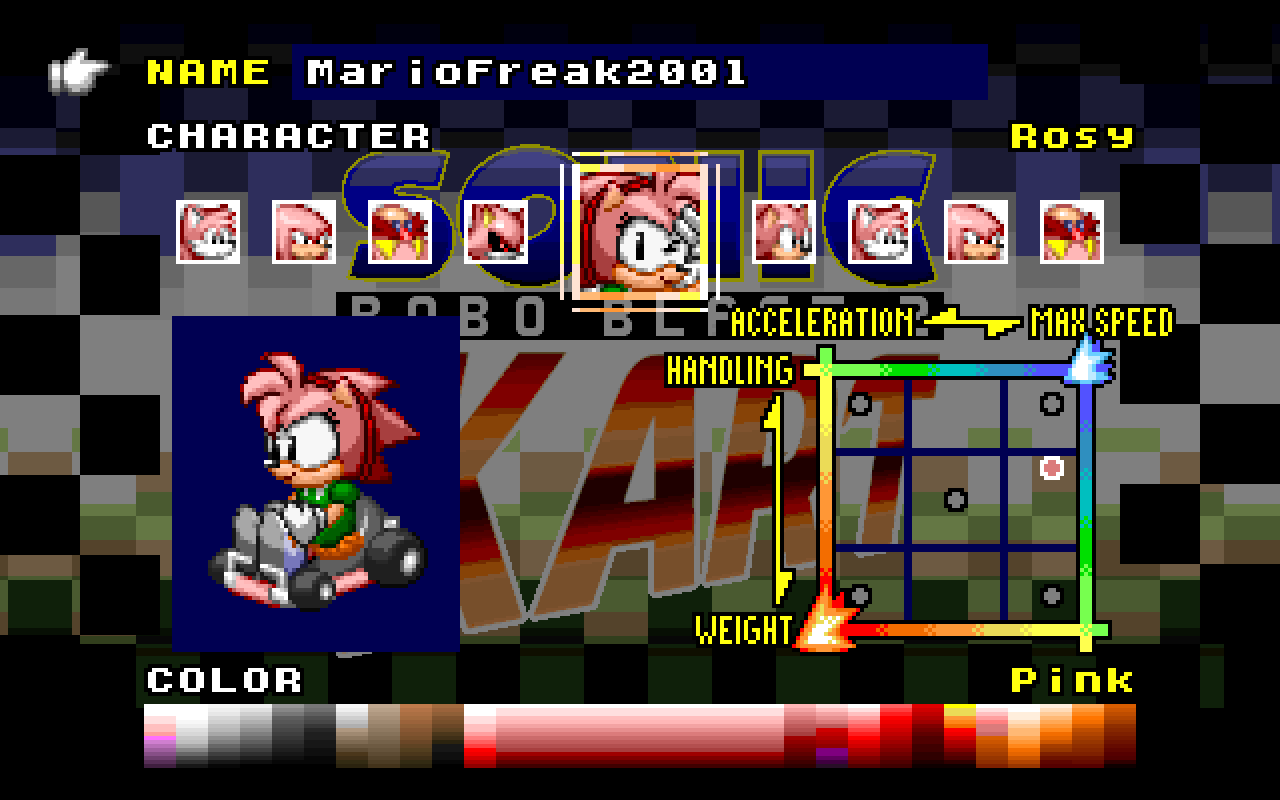 She has a speed of 8 and a weight of 3.
Voice clips are from the female Mii characters in Mario Kart 8.
Update log:
V2.1: Added her hammer to the goal sign sprite.
V2: Adjusted her colors to address a common complaint about the outlines being too dark plus a few small anti aliasing improvements.
V1: Initial release.
Last edited: