Putt-Putt, the anthropomorphic child car from the Putt-Putt series of games for children made by Humongous Entertainment, enters the race, and of course I'm not talking about the game of the same name (which I happened to rip the voice clips from).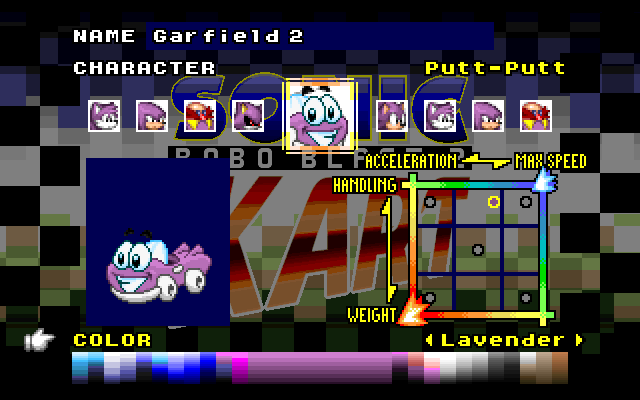 This mod comes with a little surprise (which was not entirely my fault), unless you've already seen it in the Discord server.
As I'm running out of things to say, I will just exclaim "hot-ziggity!" for no reason.