With Joker joining Super Smash Bros. Ultimate, how about Morgana joining SRB2 Kart?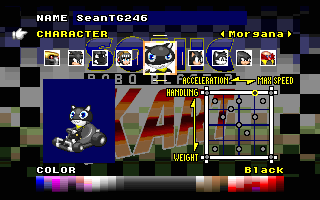 With his size, he's really light, making him weigh as much as a Chao, as well as the Persona character already included in Kart, Aegis. And being a Phantom Thief, he's got good speed.
Stats
Speed - 7
Weight - 1
Credits
Morgana's voice lines were voiced by Persona 5's English voice actor, Cassandra Lee Morris.
Version 2
* Fixed the reported issues about Morgana's voice glitching out

Version 1
* Initial release
Last edited: