Absolute territory where
Kart Krew™️
Because clearly we don't have enough anime into Kart yet, through space, time, death (and overall just for my own convenience), meet Kanade Tachibana from
this anime you either don't know or probably forgot about
.
You can also just call her Angel or Tenshi, I'm not your mom.
Her stats, being mid-weight and slow-ish allow her to have decent control while still having a lot of potential thanks to slightly faster drift spark than Sonic, for instance.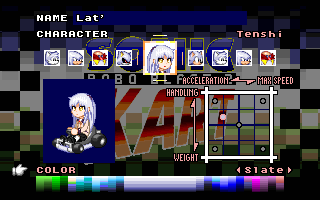 She's also pretty quiet
(my actual excuse for not finding enough voice clips*)
, so she doesn't feel the need to scream when using anything else than Growth or Invincibility.
Last edited: