Heya, this is my first time posting an addon for SRB2K.
I brought to you, MegaMan.EXE from the MegaMan Battle Network/ RockMan.EXE series.
His stats are 8 Speed and 3 Weight. (similar to Vanilla Sonic, just a bit lighter)
His main color is Sapphire.
His voice lines are from MegaMan Battle Network 5 Double Team for the NDS and one from Axl from MegaMan X8 (both share the same VA, Jeffrey Watson)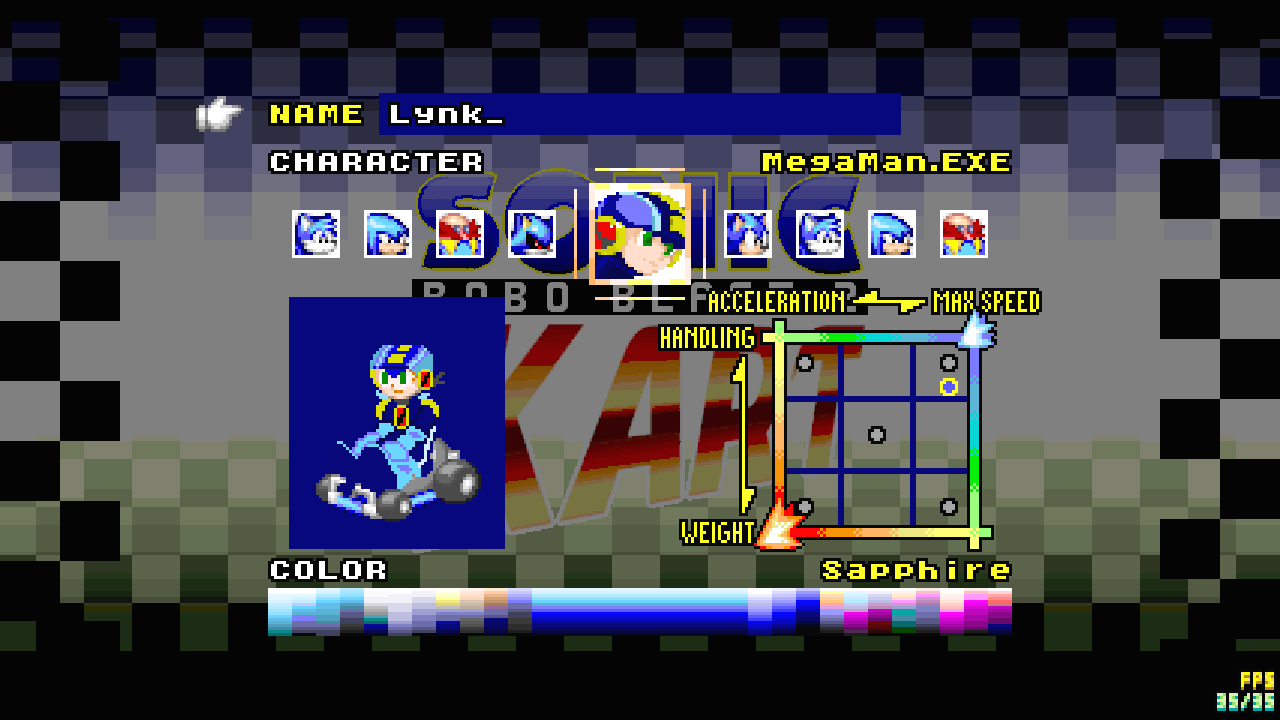 Hope you enjoy to play as him!
Last edited: