It'd be best to just keep all screenshots in attachments, which you can always then add to the main body your post later.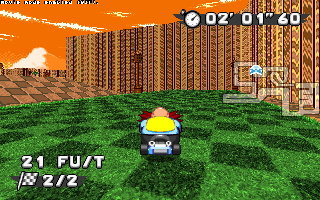 Anyways, this map is welcome to releases, but I feel like some turns may benefit from more arrows for guidance, especially this one. Also in this example GIF, I reccomend making the water FOF be instant death in itself, since water skipping can't ave you or lead to shortcuts, and waterskipping just to fall and then having to touch the floor to die takes far too much time and makes the already huge time cost of dying and respawning back even worse.
I also don't know what the point of taking the S turn path in the caves is, it just can't be faster than taking the straighter path, at least from what I can tell, all those turns just take too much time. Still, with all that said, its still not a bad map, you did a good job!