My angry Vulpix has stole my Kart because he didn't want to go to the bath! He is ready to throw some baguettes against the racer.
Most of his quote are from my various animation but high pitched.
Stat 7 - 3 :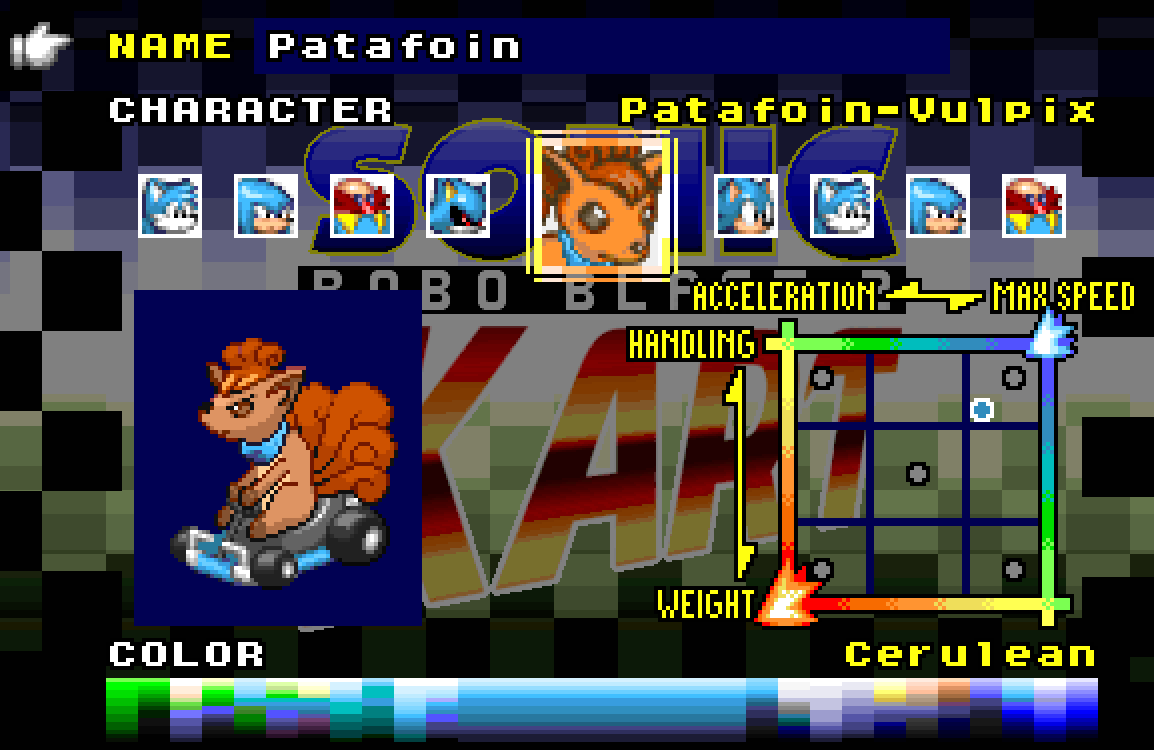 There are some instruction in the dowload if you want to play with 3D model.