I give permission for this addon to be reused, modified, or ported by anyone

Yes
I understand my submission will be rejected if it does not follow forum rules, Submissions guidelines, and/or file name conventions

Yes
Trophies for SRB2 adds Trophies that resemble the Trophies from Super Smash Bros Brawl.
---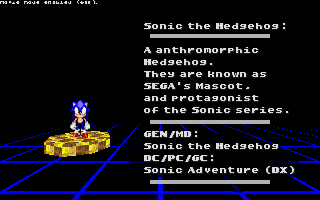 It features the Main Characters of SRB2, but Custom Trophies can be made via a WAD and PK3 Editor.
---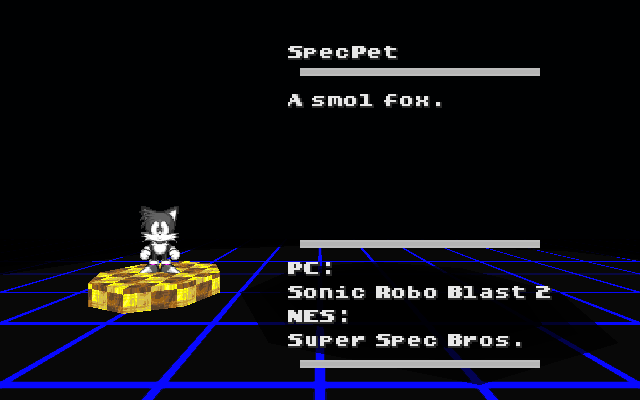 Just a small recolor of Tails as a example.
To access the Trophies, you can start a New Game, or access it from Level Select.
---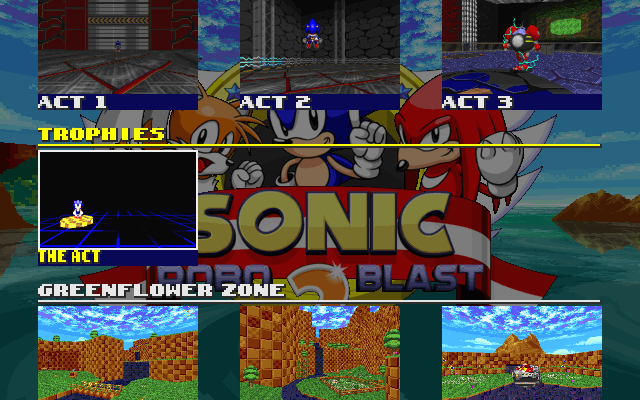 ---
Controls:

Weapon Button 1 (Normal / Infinity): Sonic
Weapon Button 2 (Automatic): Tails
Weapon Button 3 (Bounce): Knuckles
Weapon Button 4 (Scatter): Amy
Weapon Button 5 (Grenade): Fang
Weapon Button 6 (Explosion): Metal Sonic
Weapon Button 7 (Rail): Custom Trophy 1 (If it Exists.)