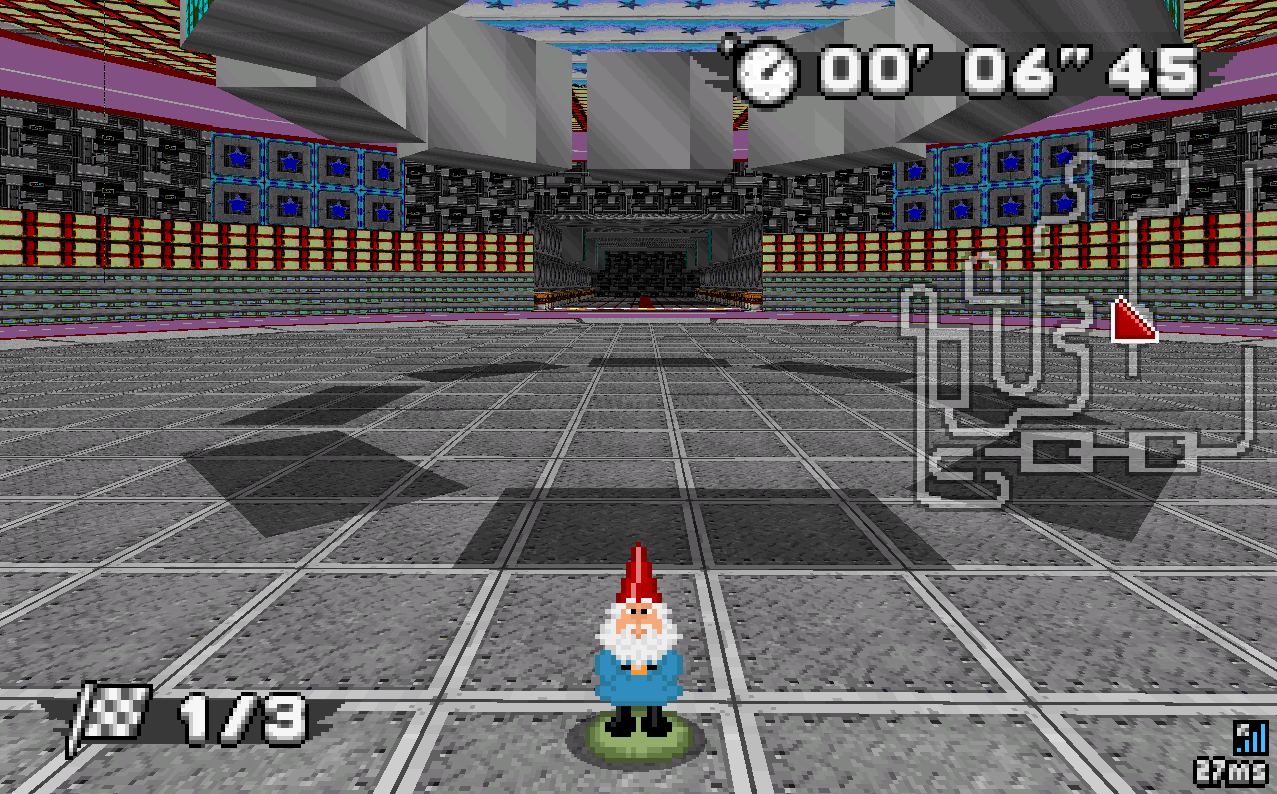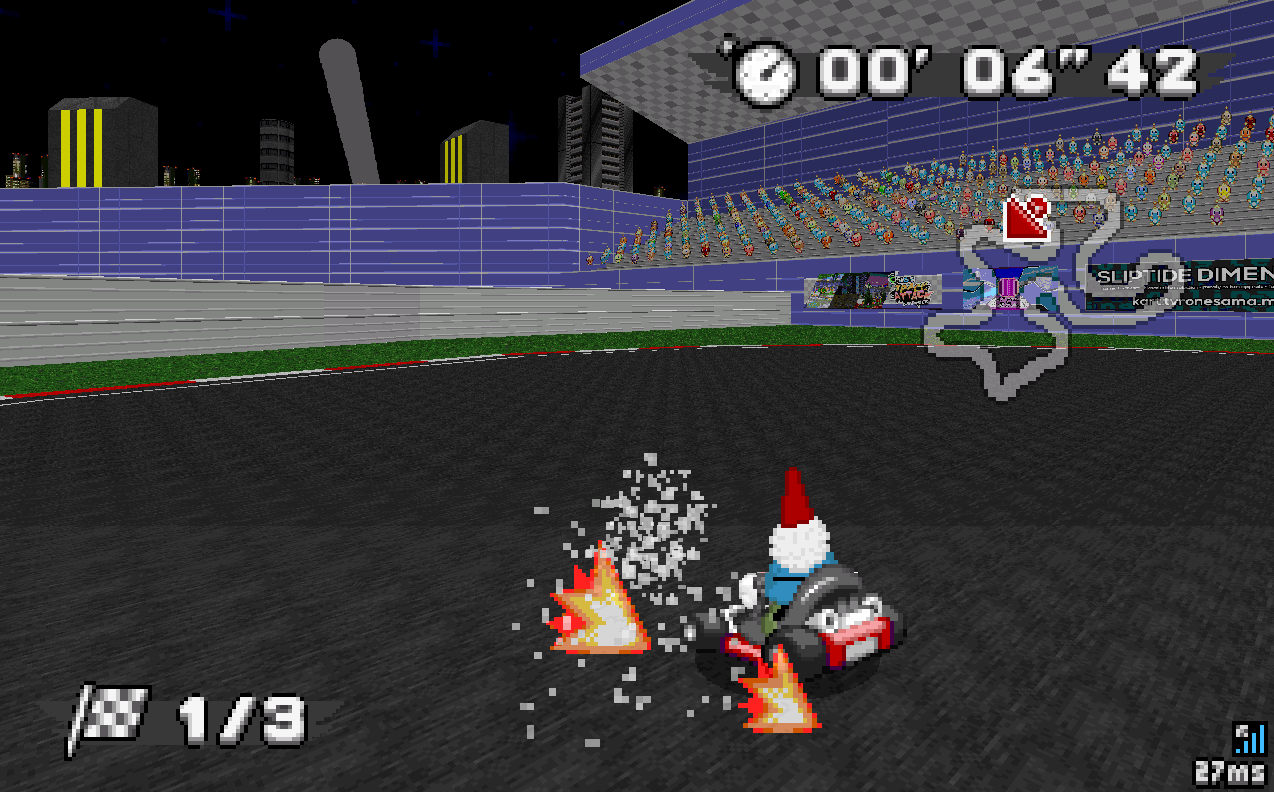 'Go & Smell the Roses' - Roamin' Gnome, 2004
In this mod, you get 2 choices, the Roamin' Gnome, with a speed of 9 and a weight of 1, who glides along without a kart like the powerful unknown entity he really is, and Kartin' Gnome, who instead drives a kart, reserving his power to a speed of 8 and a weight of 2 to give his competition a fair chance.
Some minor Lua coding used on this one, just to make the shadow the right size for Roamin' Gnome compared to the characters in karts. It was a lot of failure and reattempting, but the ultimate solution was so stupidly simple it was a bit annoying I didn't think of it sooner.
Enjoy!

​