So one day with a 2.2.9 prerelease in hand I checked the wiki, and low and behold there was already some info there. So I used it.
Anyway one of the things i saw was first, splats,
of course
.
And also a few variables controlling
sprite scale
, so I made it so that if the player jumped, it would stretch them out for a brief second.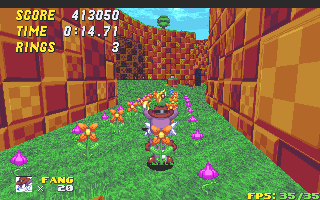 Also Fang bounce look cool I guess.
Also,
these values do not work with models
I already made a bug report for that complaining to me about it is just wasting your time.