What permissions do you give others to modify and/or maintain your submission?

Modify: NO - Maintain: IN MY ABSENCE - No, others may not modify my submission or use it in their own work without getting my permission. However, if I can no longer be contacted, I give permission for my entire submission to be maintained by others.
I made sure my file(s) follow the Submissions Guidelines

Yes
("SHIHO's CHARACTER PAK" as I call it)
A character pack that I made in my spare time... A lot of SPARE TIME~
(KEEP IN MIND)
THE OC PAK
(Contains only Original Characters)

MiTSUO Pak
(Contains the other existing characters)
​
SHIHO KANZAKI
Speed - 5
Weight - 4

A blue haired boy with a simple goal. Be the best.
Lotte Jansson
Speed - 2
Weight - 4
A witch from the magical academy of Luna Nova...
hoodie
Speed - 6
Weight - 8
A tomboy who just joined in without hesitation due to Shiho.
Scurry "Elvin" POSTASqurrel
Speed - 7
Weight - 3
A fellow traveler who come across a racing tournament.
AEGIS
Speed - 8
Weight - 5
A mysterious being who's strangely connected to Scurry...
EGG-ROBO...?
Speed - 4
Weight - 7
A specialized built Egg-robo who mysteriously jumps into the race.
O.N.I
Speed - 9
Weight - 9
Professor Oni is on for revenge at her fellow rival Scurry PostaSquirrel.
MAY
Speed - 4
Weight - 7
A fellow member of the Jellyfish Pirates who joined for the prize money.
Mijitzu Jino
Speed - 5
Weight - 4
A boy from depths of the cherry blossom forest joins for the hell of it.
Hitori Gotou (Bocchi-Chan)
Speed - 8
Weight - 2
A guitarist representative of a band called Kessoku Band.
Marii Buratei
Speed - 7
Weight - 4
A rakugo actor girl racing for their fellow girls and secretly wants to win.
More might to come in the future but for now
...
yeah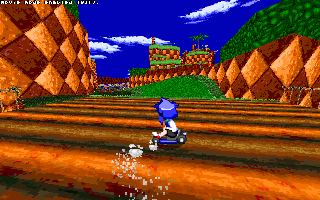 "i am speed"​
CREDITS.....
ArtoMeister
for helping me with
BOCCHI's
voice clips. (Seriously!)
L-Shadovv (Meme'N'Stuff)
for the voice clips for all the characters!