I give permission for this addon to be reused, modified, or ported by anyone

Yes
I understand my submission will be rejected if it does not follow forum rules, Submissions guidelines, and/or file name conventions

Yes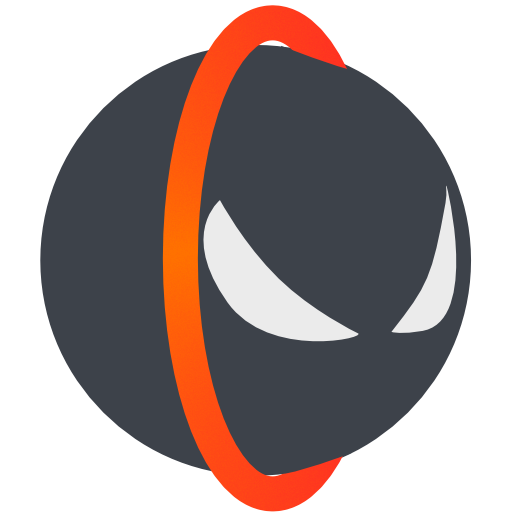 NYOOM LAUNCHER
Hello! SRB2Kart is really fun, wouldn't it be cool, though, if you could configure your game before running it, though?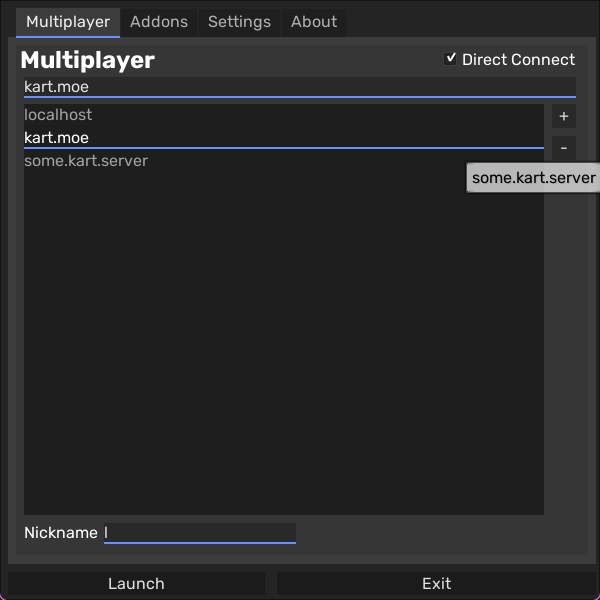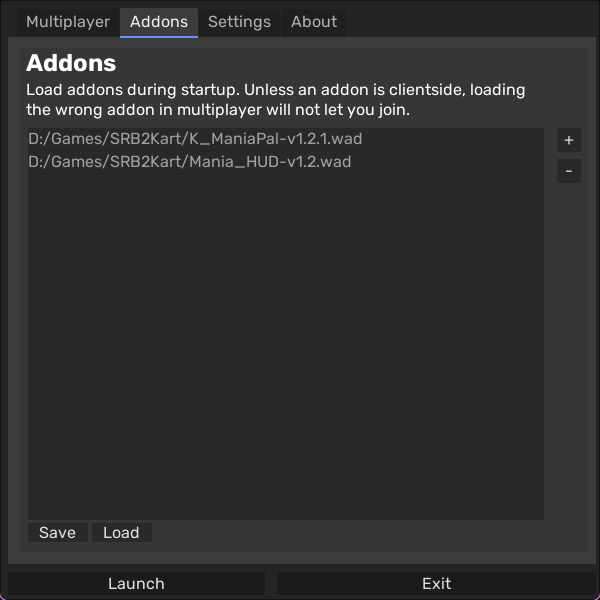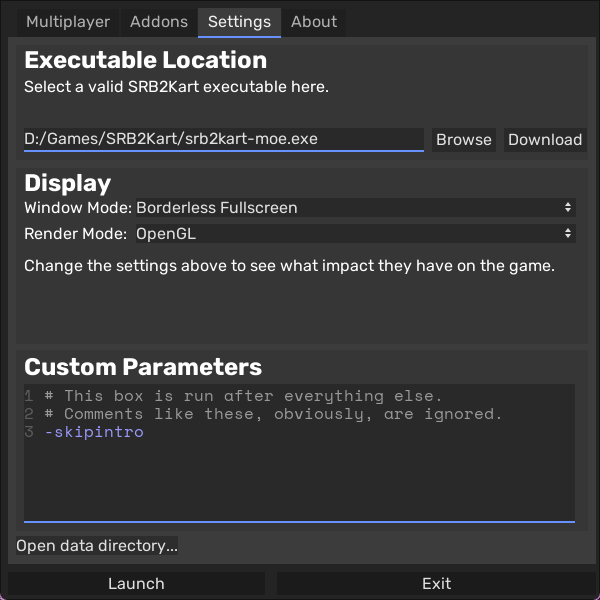 That's right, I've made a launcher for SRB2Kart, and it's capable of lots of things, here and there. Currently, it can:
Start the game, directly connecting to a server you added to your favorites
Load addons through an easy to use GUI.
Let you configure and decide what video settings to start with
Download the game?? HUH!?
Keep in mind, there's always room for improvements, and as such, I've opened up a Github which you can find
here
. I've always wanted to contribute to the community of my favorite game, and I hope everyone can get some good use out of it. Contributions are welcome., and appreciated. Enjoy!