I give permission for this addon to be reused, modified, or ported by anyone

Yes
I understand my submission will be rejected if it does not follow forum rules, Submissions guidelines, and/or file name conventions

Yes


Wallace
from Wallace and Gromit decided to have a grand day off karting. His stat block of
3 Speed and 7 Weight
means his a bit slow but he can build up sparks quickly like the speed he builds his inventions. His GFX prefix is
WNGW
.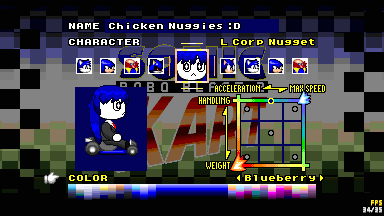 The Agent from Lobotomy Corporation is not called the L Corp Agent, but rather the
L Corp Nugget
as they look like chicken nuggets (if you don't think a chicken nugget looks like that you are probably thinking of the American style chicken nuggets). The Nuggets are fairly component at their jobs but are very death prone, thus they have a stat block of
5 Speed and 1 Weight
to represent this. Their GFX prefix is
LCNG
(Also they use voicelines from the Cultist from Blood)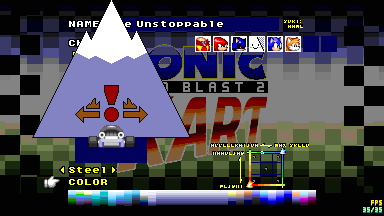 When you think of an immovable object, you usually think of a
Mountain
. To bring the most invincible character possible we had to use ground breaking technology to put it on a kart. The statblock of
4 Speed and 1 Weight
should provide the most realistic experience of a mountain driving a kart. Their GFX prefix is
MNTN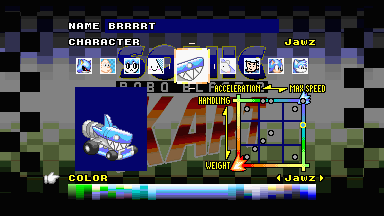 Jawz
is an item in SRB2Kart thats like a red shell but dumber, it has somehow got on a kart with
9 speed and 4 weight
which is kind of like it in the game right? Prefix is
JAWZ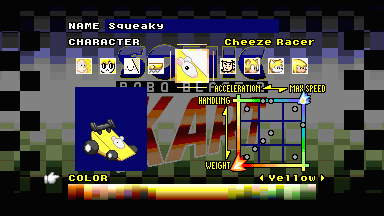 Its
Cheeze Racer
, Cheeeeeze Racer! it has
9 speed 1 weight
just like Flicky, be prepared to hear people say the Door to Darkness with this one! Prefix is
CHZR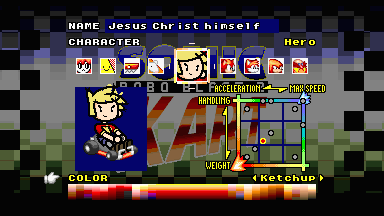 Some people have theorized that the
Hero
from
Drawn to Life
is Jesus Christ (it even says so on the wiki!). Also the second game is well known for its ending. Other than that the Lord and Savior has
4 speed and 6 weight
, part of a healthy and balanced karting experience. Prefix is
HDTL
.
Special thanks to Slimey Boo for ripping the Drawn to Life: The Second Chapter sound effects!
I plan on adding more characters eventually, like a sharply dressed librarian who fights, a robot assistant that helps you manage eldritch horrors for your energy company, or even a rodent with very low IQ. Either that or OCs I made.
May or may not be a checklist of stuff. OCs not included.