I give permission for this addon to be reused, modified, or ported by anyone

Yes
I understand my submission will be rejected if it does not follow forum rules, Submissions guidelines, and/or file name conventions

Yes
The shortest man in Dwarfland, Jerma985, is now in SRB2!


Ability: Baseball Bat

Jerma doesn't have a main ability, but he does have a secondary! He can strike enemies and breakable walls with his baseball bat!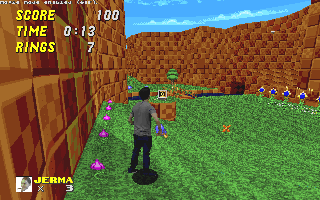 Ok, yeah... It's basically just Amy's melee attack.

Funny Stuff

As you can definitely tell, Jerma's sprites do not match up with SRB2's artstyle at all, and is taken from the
keyed out version of the Jerma green screen video
by ubre.
His wait sprites are the Mash Potato dance.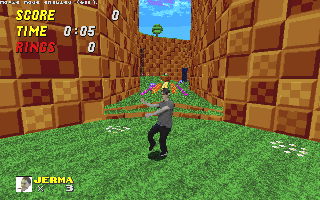 and probably best of all...
FUNNY JERMA NOISES!!
His death and pain sounds are Jerma's amazing voice. He also says "Loot Get!" every time he hits a shield or ring monitor. Yeah, it will probably get annoying.

Credits

Jerma985 - Original green screen and voice
ubre - Keyed out green screen
worblir - Jerma's Big Adventure resources (notably the mash potato dance)
The Jerma Voiceline Emporium - Some other Jerma noises that weren't in Jerma's Big Adventure​