I give permission for this addon to be reused, modified, or ported by anyone

No
I understand my submission will be rejected if it does not follow forum rules, Submissions guidelines, and/or file name conventions

Yes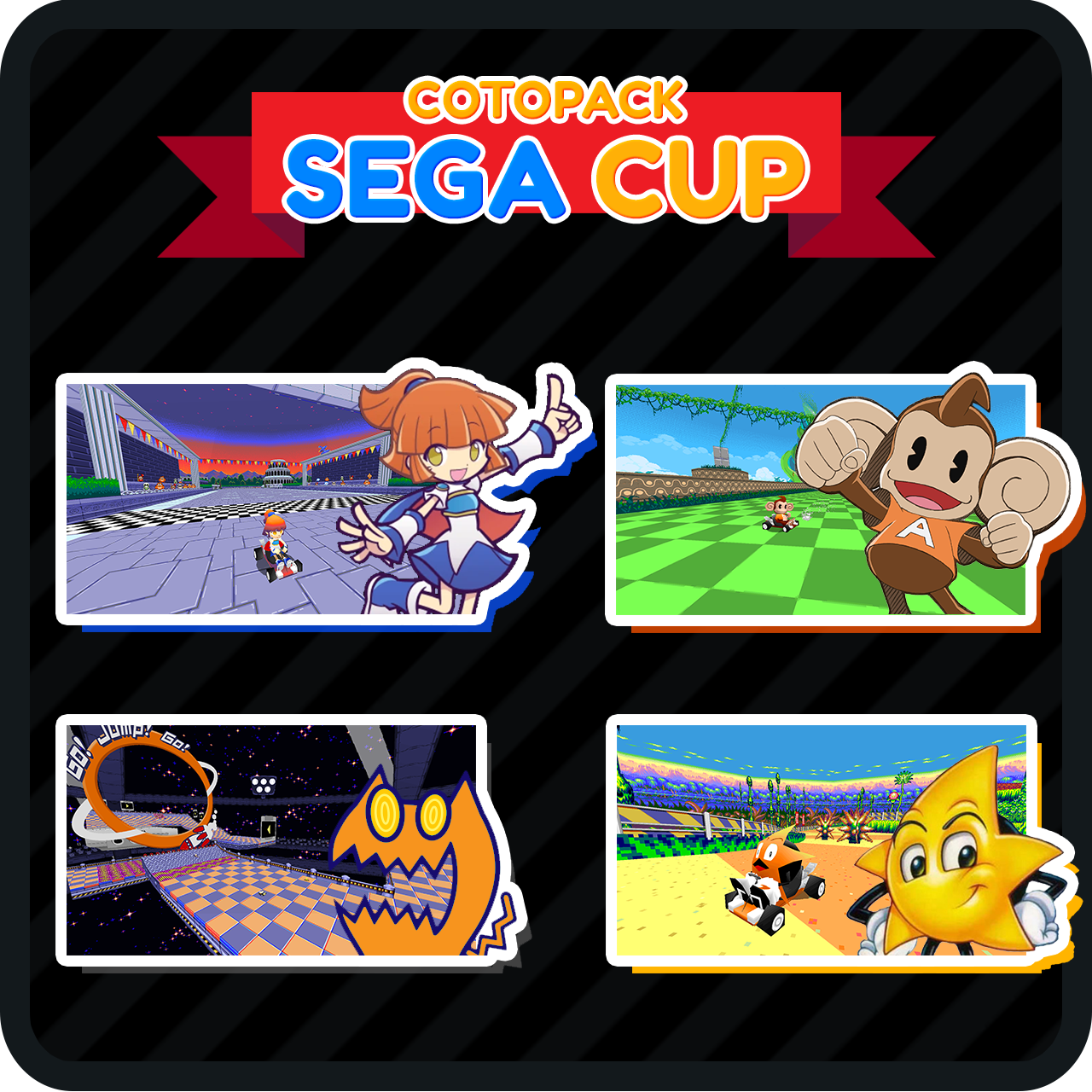 Hello racers!
I am honored to present you my pack: Cotopack! It will feature multiple Cups, one being inspired by classic SEGA franchises such as Super Monkey Ball and Puyo Puyo, and another one inspired by multiple franchises accross gaming.
You will find in this pack lots of original sprites and remixes, I hope you will enjoy them.
-
ALSO
: I'm allowing edits of my pack if the purpose is to change slots around to avoid conflicts in your server
-
Cotopack v7 contains:
SEGA Cup:
Monkey Island Zone [v3.3] MAPRG
Puyo Puyo Gardens [v2.1] MAPRF
Planet Flora [v1.1] MAPRI
ChuChu Space Staidum [v1.1] MAPRM
CROSS Cup:
Spelunky [v1.1] MAPRH
Youkai Mountain [v1.3] MAPRJ
Picture City [v1] MAPRL
???
HELL Maps:
Delfino Plaza [v1.2] MAPRK
CREDITS:
nekozneko for testing and for cleaning up art for Youkai Mountain
Jelly for testing, providing fixes and basically motivating me update the pack
Fayt for early guidance, fixes and advices
Diggle for advanced testing and great feedback
Jugador for the water skipping lua script
Raivolt for the booster pad texture on Planet Flora and ChuChu Space Stadium
Pippu, Wald, Logan, Chengi, SeasideDoe, my friends, and all the discord communities (KCS, Aqua and NVJR) for testing and giving feedback.
Huge thanks to all of you!
More details regarding updates and credits in the update post.
Please contact me if you were not credited correctly.