I give permission for this addon to be reused, modified, or ported by anyone

Yes
ID in use: MAPXT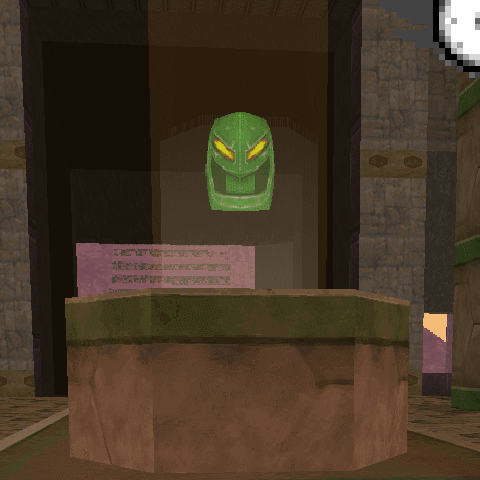 Race through the Sky Temple and re-live the nostalgia of Bionicle Heroes DS - at high speed!
​
Featuring tricky S-Turns, dark corridors, swinging maces, and calming (but deadly) reservoir pools, this map is an enjoyable challenge in an immersive mystical-techno setting.
Full playthrough video
This map is based on the Sky Temple region of Bionicle Heroes DS. The music is by Ian Stocker, which he shared
here
.
v1.0 - Initial release
v1.1 - Added skybox
v1.2 - revised item positions, minor visual improvements
v1.3 - revised item positions again, added clue to 2nd shortcut entrance
v1.4 - Couple of visual updates, removed some graphical glitches, added invisible safety wall to the reservoir area to prevent being blasted over the short blue walls.
Note: There was a rare crash in the OpenGL renderer when using v1.4 of this map. Version 1.4.7 should fix this, if anyone sees it please DM me with the crash log, thanks